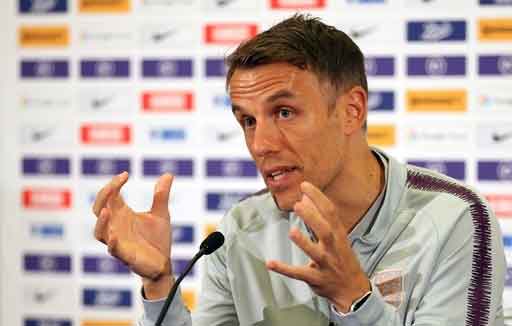 After returning from the World Cup "frustrated" and "angry" following England's ultimately disappointing fourth place finish, rejuvenated manager Phil Neville is aiming for European Championships gold when his team host the 2021 finals, reports Tony Leighton.
As the Lionesses prepare to start the long haul to the finals with friendlies against Belgium and Norway in the next fortnight, Neville says: "We want to win Euro 2021, that's my goal and I don't want to rest until we bring success."
To bring that success Neville and his players will use the 'so near yet so far' scenario of the agonising end to their World Cup bid as a driving force during the Euro 21 build up – a build-up which for several of the squad will mean representing Team GB at next year's Olympic Games in Japan.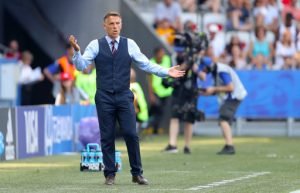 Neville says: "Like the players, I came back from the World Cup feeling frustrated and angry. We sent a form out to the players, a de-brief which we wanted them to fill in and not one of them could look at it – they didn't want to revisit it.
"The picture I've got in my office is of Jill (Scott), Lucy (Bronze), Ellen (White) on the floor in Lyon, because that was our moment. We had the best 51 days of our lives, but we wanted it to be 52. 
"We fell short on the pitch but a day short off the pitch as well. That is the pain and the frustration, but also the challenge in front of us. 
"Seven out of the eight quarter finalists were European so it will be harder to win the Euros than the World Cup. 
"The carrots we'll now throw in front of the players is that to get into the Olympic squad, there's only 18 places and maybe only 14 or less English places (as Scottish, Welsh and Northern Irish players will also have to be considered for selection) – so they will all have to raise their game."
Raising their game will be the aim of every player involved in the 24-strong squad for the Belgium and Norway fixtures, and likewise for another half-dozen players who are currently out of the squad through injury or being rested.
Manchester City pair Karen Bardsley and Ellen White are both nursing injuries, while their City colleague Jill Scott is being rested and midfielders Jordan Nobbs (Arsenal) and Izzy Christiansen (Lyon) are both just returning from injuries.
That has given the chance for other players to stake a claim for places and Neville has selected four newcomers to the senior squad.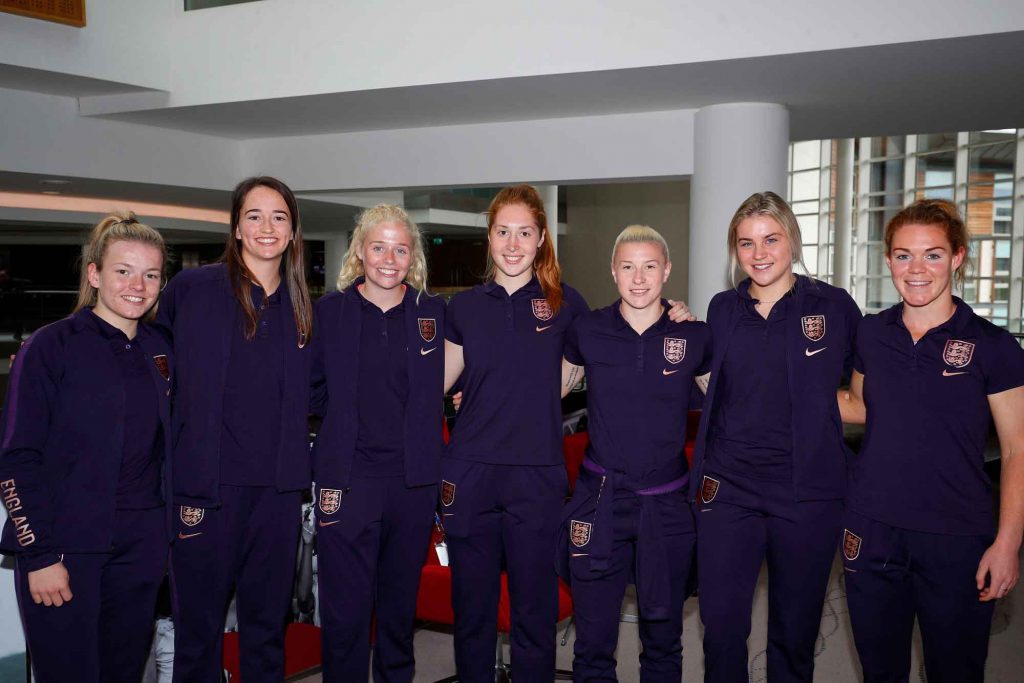 Aiofe Mannion, Manchester City's summer signing from Birmingham City, and Chelsea's Beth England have both been on the England fringes for a while.
But for goalkeeper Sandy McIver and defender Anna Patten, both based at American universities, it will be a brand new experience.
Neville says: "Beth England and Aoife Mannion were probably unlucky to not be in more squads. Aoife has been chomping at the bit, I've never seen a player with that much dedication, desire and the capacity to learn, it's really impressive.
"Beth, in terms of the goals she's scored and goals in big games, has really impressed me. They both came on pre-camp in May and I promised them they'd get their opportunity when we came back (from the World Cup).
"Sandy MacIver is a fantastic young goalkeeper, her and Ellie Roebuck are going to be the two future (England) goalkeepers, I'm certain. 
"Anna Patten is part of a group of players we looked at in May. There's Grace Fisk, Lauren Hemp, Alessia Russo, a group of players who will be integrated over the next three camps. We have to look at what we'll need in 2021 – squads develop and these players need exposure."
As he looks to develop the squad he will want to compete at Euro 21, Neville is confident that his team are getting ever closer to the success he desires.
"We have done an extensive de-brief to look at where we need to improve," he says, "and the results are that we are very close, it's now making the minor adjustments that will take us to that next level.
"The next major tournament will probably be the biggest we have ever been to in England, at the Euros. The pressure, the expectation will mean that we will have to work on things both on and off the pitch, and both on the physical, mental and technical side – the next two years are really exciting!"
Phil Neville explains fitness of five key players missing from latest #Lionesses squad