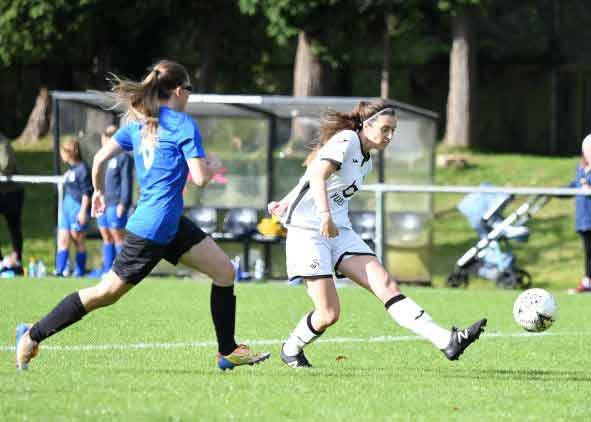 Katy Hosford has had her most prolific season so far for Swansea City in helping them win the Orchard Welsh Premier Women's League.
Hosford raked up 20 goals in 2019/20 and speaking to Josh Bunting about her emotions on the Swans becoming champions, she said: "To be crowned Welsh champions feels really good. We have all worked really hard this season, from back room staff to the players, we knew what was expected of us and thankfully we got our reward."
Swansea's most recent Campions League involvement was in 2017 when they were heavily beaten in qualifying games against Hibernian, Romania's Olimpia Cluj and WFC Kharkiv of Ukraine.
On what qualifying for Europe means to her, the winger said: "Winning the league is a massive element in my career. This is something all players want to achieve and then go and compete in the champions league! I'm extremely grateful to be able to do this again with Swansea."
On her highlight of the season Hosford explained: "My favourite moment of the season would probably be beating Cardiff Met on the first day of the season. We knew this was going to be a massive game, and to come away with three points at their ground was a great start to the season."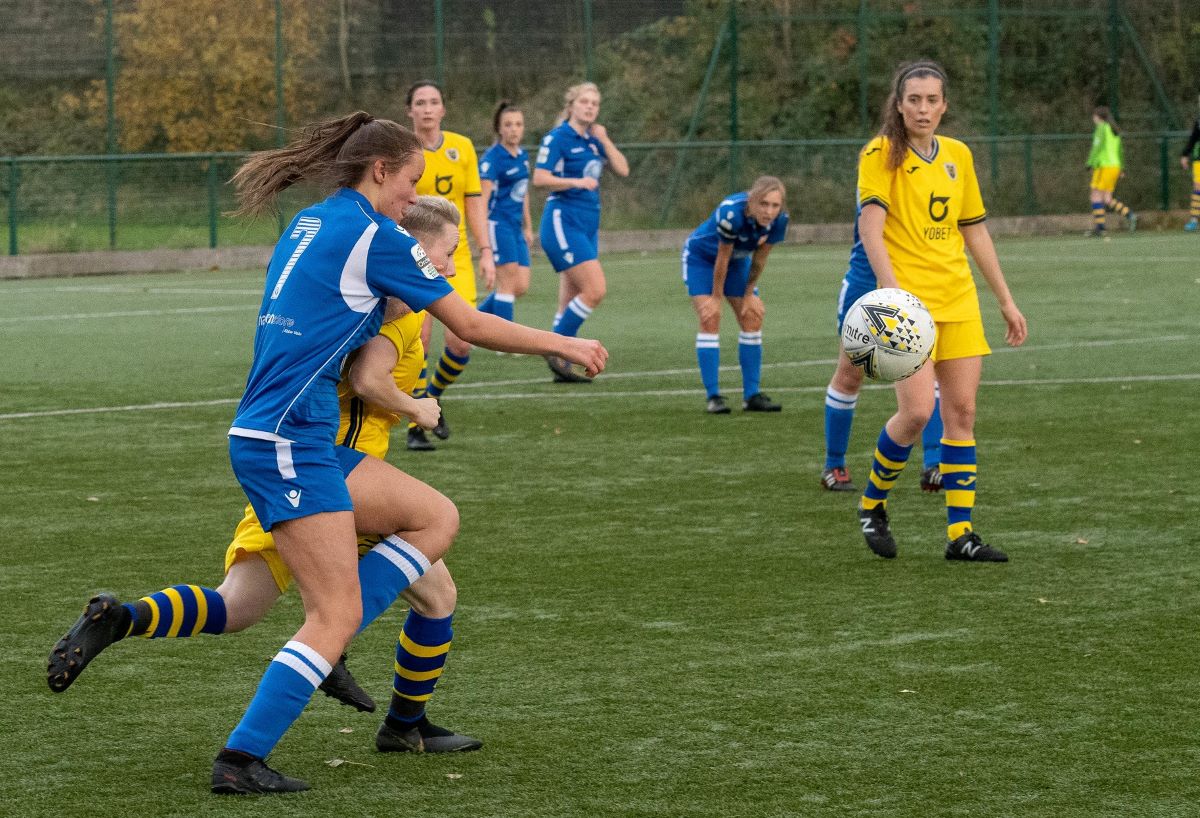 On whether this title win was the highlight of her career to date, the 22-year old said: "I think this year was probably one of the best seasons that I have had personally in terms of goals and assists. But every player has had a massive part to play and we all wanted to win it for each other."
On looking ahead to the next campaign, she said: "Our goals are always the same at the beginning of the new season. To improve, get fitter, compete and hopefully win the treble. We know the standard and what is expected of us, so we work hard and just take each game as it comes."
On words for players looking to replicate her success, she said "The advice I would give to any upcoming players is to believe in themselves, not to give up when it gets tough or if you don't get picked. Use that as your motivation to get better. Work hard in training and don't be afraid to go out of your comfort zone."
'It means everything to be able to play in Champions League' – Emma Beynon (Swansea City Ladies)