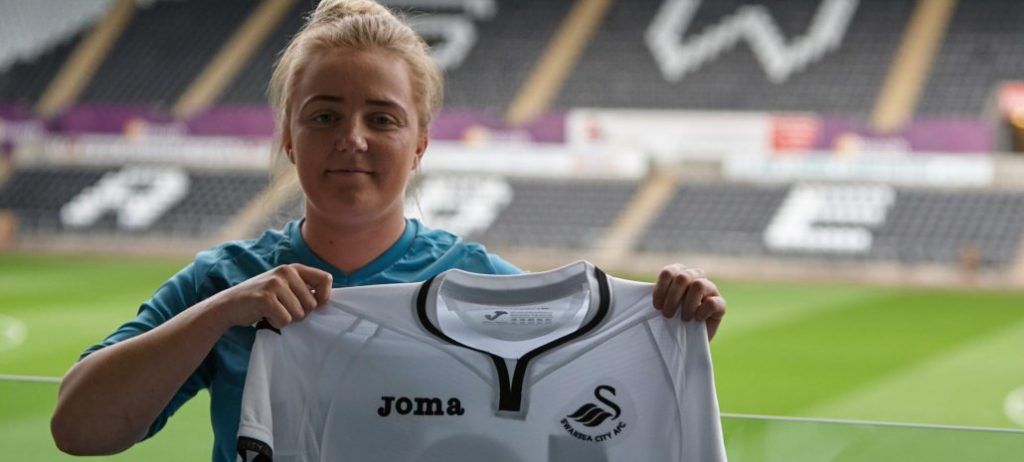 Hancock returns to Ian Owen's Welsh Premier League champions after spells with Cardiff City FC and Reading but she has not played competitively since her accident.
"I ended up with two rods and four screws," explained Hancock to swanseacity.com. "I was told that I could play 8 months after surgery but I was out for nearly a year and a half before I started training again."
Hancock played for the Swans aged just 16 during their first Champions League tournament back in 2010 and as well as competing in a second UWCL campaign, she was won two WPWL titles with Swansea and also one whilst at Cardiff City Women.
On the international stage, she has represented her country at all age levels, including two senior caps and competing at the UEFA U-19 Championship.
Now, the 23-year-old is eager to get back to winning ways with the Swans, and is aiming high for this season.
"It feels great to be back on the pitch again and training with the rest of the squad," she added. I'm ready to go and I'm really eager to get back playing.
"By October I'm hoping to play my first full 90 minutes again and hopefully that will lead to regular first-team action, so I can help retain our league title and win that spot in the Champions League for next year."