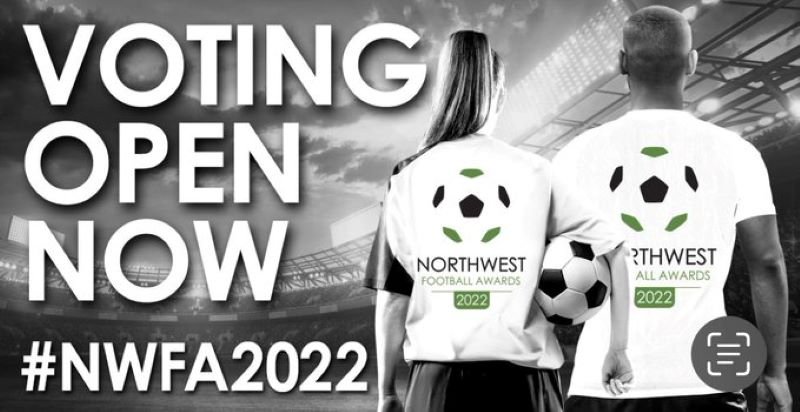 The nominations for the Women's Player of the Season categories at the Northwest Football Awards 2022 have been announced.
Fans can now cast their votes ahead of the Awards, which will be announced at a Gala Awards' Dinner at The Point, Emirates Old Trafford on Monday, 7 November 2022.
This year's Awards marks the 15th year of recognising the best talent of the beautiful game in the region.
Laura Wolfe, speaking on behalf of the Northwest Football Awards, said: "What a year we've had with our women's team bringing home the Euros title.  The NWFA 2022 will recognise this tremendous achievement and see awards presented to those who have achieved footballing excellence, both on and off the pitch from grassroots level through to the elite level of the beautiful game.  The player nominations for the 2022 Northwest Football Awards showcase the immense hotbed of talent that exists in both the women's and men's games across our region.  We will shortly be announcing our brand-new host and some exciting new partners for 2022."
Full list of women's nominations for the 2021/22 Season:
Women's Player of the Season:
Natasha Fenton – Blackburn Rovers
Evie Priestley – Burnley
Gabby George – Everton
Leanne Kiernan– Liverpool
Alex Greenwood – Manchester City
Ella Toone – Manchester United
Emily Hutton – Salford City Lionesses
The Athletic Women's Rising Star
Hannah Coan – Blackburn Rovers
Millie Ravening – Burnley
Hanna Bennison – Everton
Leanne Kiernan – Liverpool
Lauren Hemp – Manchester City
Ella Toone – Manchester United
Lily Robinson – Salford City Lionesses
Fans can cast their votes now at northwestfootballawards.com/vote-nwfa-2022/