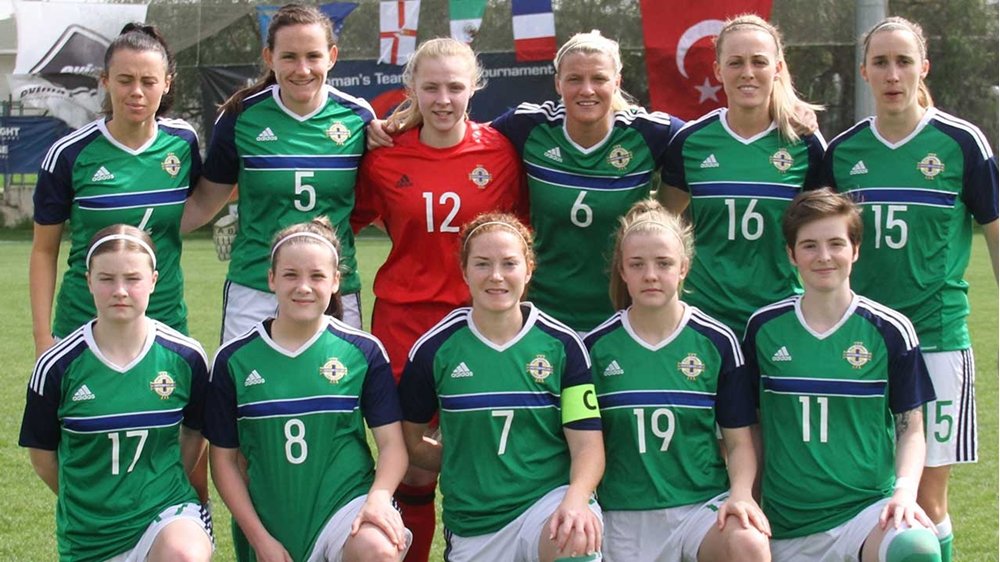 Northern Ireland had to settle for sixth place at the Turkish Women's Cup, after slipping to a 1-0 defeat against Kosovo in the fifth place play-off.
Irishfa.com.reports: Alfie Wylie made a few changes from the previous games with a first senior start to 16 year old striker Emily Wilson and U-19s' Captain Emma McMaster. Also young keeper Lauren Perry came in for her first appearance at the tournament in place of Jackie Burns.
In the first half it took some great Kosovo defending to keep Northern Ireland at bay and as the game went on, Kosovo started to hit on the counter.
Kosovo were awarded a penalty with ten minutes left but that was saved by Perry. However, she couldn't stop Kosovo taking a surprise lead with five minutes left to give them the win.
The Irish now begin preparations for the next World Cup qualifiers against the Netherlands in Eindhoven on Friday 6 April before welcoming Norway to Shamrock Park in Portadown on Tuesday 10 April.
Northern Ireland: Lauren Perry, Jade Lindsay, Ashley Hutton, Freya Holdaway, Laura Rafferty, Megan Bell, Sarah Robson, Emma McMaster, Kirsty McGuinness, Emily Wilson
Subs used: Ciara Sherwood, Jessica Foy, Lauren Wade, Louise McDaniel. Subs not used: Jackie Burns, Madison Guy, Yasmin White, Rebecca McKenna, Rachel Newborough.
France 'B'ecome champions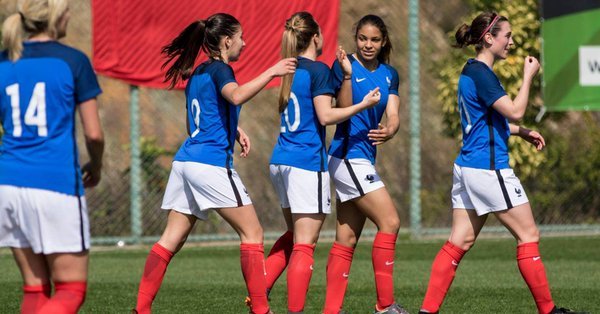 France 'B' won the tournament with a 2-1 result over Mexico in the final. Les Bleuettes were two up at half time through goals by Delphine Cascarino and Anaig Butel, Mexico later pulling one back with a Monica Ocampo goal 8 minutes to time, having earlit hit the post with a free kick.
Ukraine beat Poland to third place 3-1 on penalties, after their game ended goalless.
Romania took seventh place with a 2-1 result over Jordan. Both their goals came before the break from Cristinel Carp and Andreei Voicu, Jbarah scoring for  the Jordanians after 53 minutes.
The match for ninth position saw Latvia fight back to win 2-1 over Kazakhstan, Sandras Voitānes with a brace in the last dozen minutes.