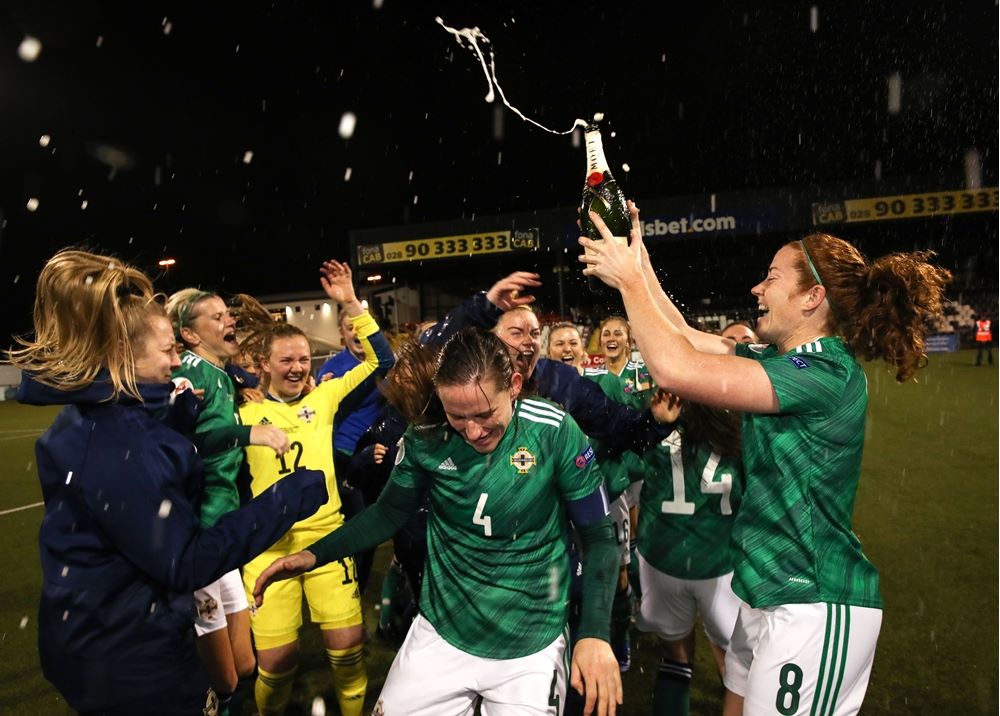 Northern Ireland reached the play-offs for the Women's Euro for the first time in their history after a 5-1 win over the Faroe Islands on Tuesday evening at Seaview, writes Josh Bunting.
The Faroe Islands took the lead after just five minutes when a shot came in and took a deflection, allowinhg Jensa Kannuberg Tórolvsdóttira tap in.
However, Kenny Shiels side responded perfectly and were level just two minutes later, when Chloe McCarron's corner was palmed away by Óluva Joensen and Rachel Furness bundled the ball over the line.
Kirsty McGuinness then turned the game on its head, as Lauren Wade did magnificently well to drive forward and find the Sion Swifts star, who curled her effort into the top corner.
It was 3-1 in the 56th minute, when McCarron fired in a stunning looping effort from outside the box for her second international goal.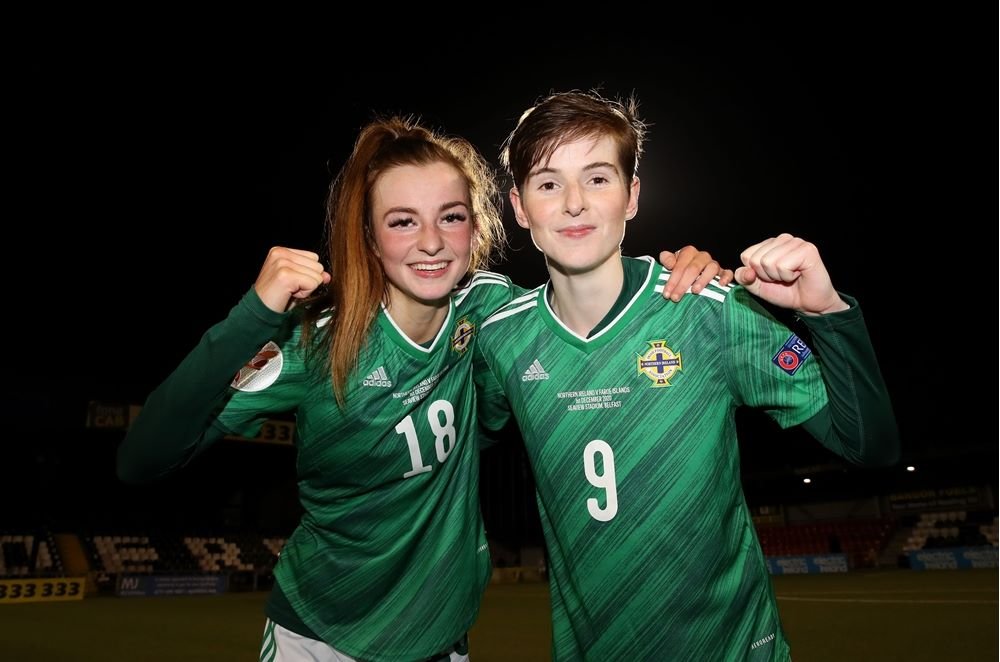 Substitute Caitlin McGuinness then nearly instantly linked up with her sister Kirsty, as the first two sisters to ever share a pitch for Northern Ireland at the same time but her low cross was inches away from being turned in at the back-post.
Kelly then nearly had a goal to celebrate as she fired in a shot from just outside the box but Joensen did really well to react and tip it over the crossbar.
Caitlin McGuinness made it 4-1 on 77 minutes, a powerful shot from Furness falling to her, as she found the back of the net with a  smashing half-volley.
Furness met a corner from Kirsty McGuinness to force an own-goal from Jacoba Langgaard, which completed the scoring.
Boss Shiels said after the final whistle: "This marks as one of my finest achievements in football, we have players from Sion Swifts, Glentoran, Linfield and Crusaders and other Irish league clubs taking on players from Arsenal, Barcelona and other top European clubs"
"I'm very proud of the players they worked hard throughout the campaign we learnt against some of the best teams such as Norway and Wales who had a number of WSL players and we went toe to toe with them".
"We are constantly learning and I'm delighted to secure a place in the play-offs"
N.Ireland: Burns, Hutton (Kelly, 65), Nelson, McFadden, Caldwell, McCarron, Callaghan (Finnegan, 86), Furness, Wade (Maxwell, 86), Wilson (C McGuinness, 65), K McGuinness.
Unused Subs Flaherty, Perry, McKenna, Magee, Andrews. Beattie, Sherwood.
Faroe Islands: Joensen, Jacobsen (Fridriksmord, 89), Langgaard, Ryan, A. Johannesen, Vang, Torolvsdottir, Lamhauge (Hummeland, 87), Djurhuus (Mittfoss , 87), Mortensen (Rasmusdottir, 71), Hansen (Lisberg, 71 ).
Unused Subs: Mikkelsen, O. Olsen, Lakjuni, Jacobsen.