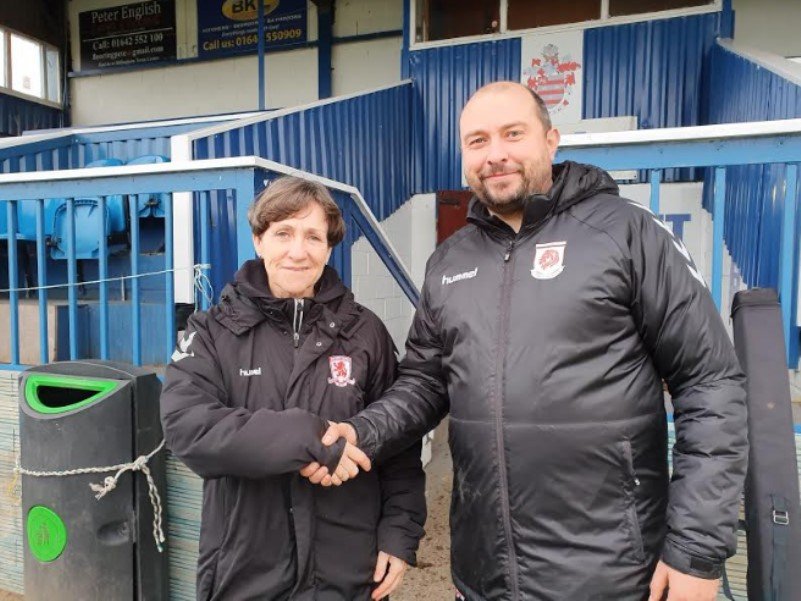 Marrie Wieczorek rejoins Middlesbrough Women as a club ambassador in the wake of Ben Fisher's appointment as chairman at the beginning of 2020.
The first Middlesbrough born women to play for England, she brings a wealth of experience and passion for the club she started in 1976.
On her return, Wieczorek told middlesbroughwomenfc.co.uk: "He [Ben Fisher] said that he wanted to ask me to come back on board at 'Boro and I just said yeah, yeah, yeah!
"It won't be full time, and I've explained that to Ben, and it's nothing to do with the management or playing side, etc. I'm happy to come on board and help with the committee and anything the club needs. Once I started talking about that, I got the buzz back! I haven't felt that for some time."
Chairman Ben Fisher said: "It's fantastic to welcome Maz back into the club.
"Whilst we look to the future, it's vital we don't forget the past. Maz has a wealth of knowledge in the women's game and football in general and we are looking forward to having her on board as an ambassador."