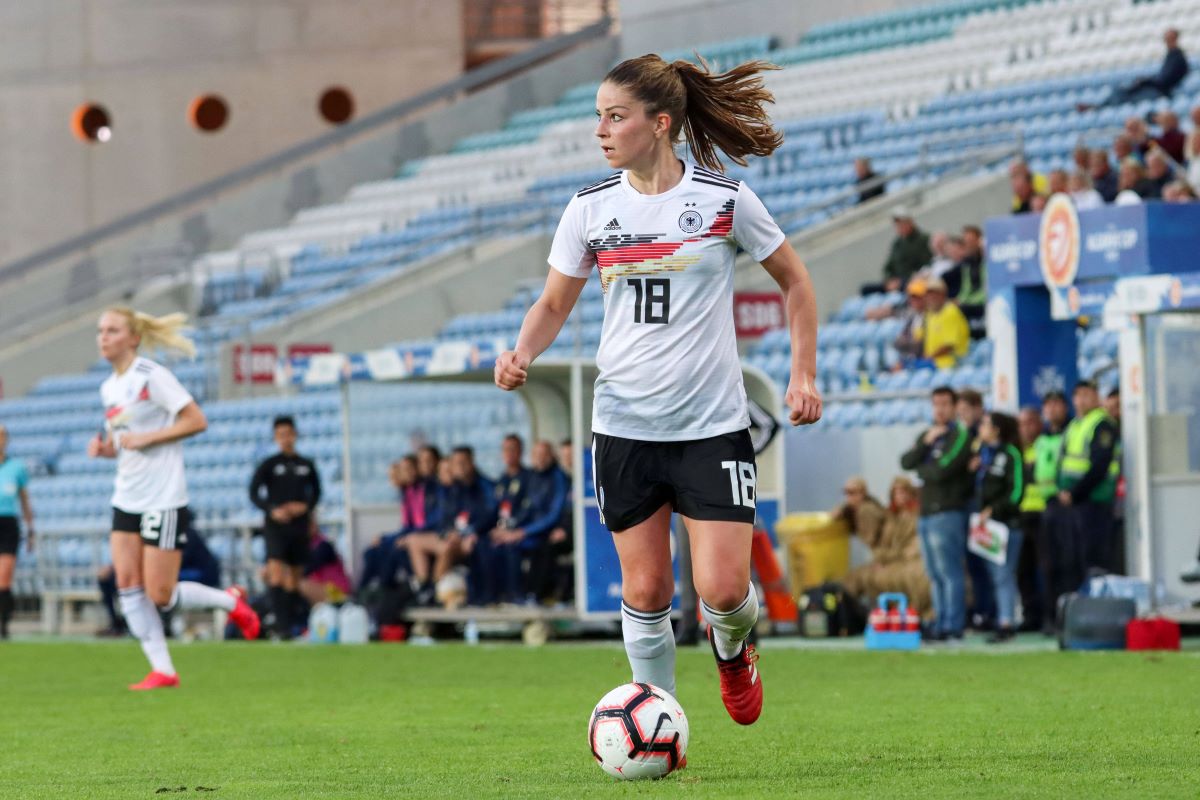 Chelsea Women have agreed pre-contract teams on a three-year deal with German midfielder Melanie Leupolz from Bayern Munich.
The 25-year-old who has won the Olympics and Euros, will end her six years at Bayern when joining up with Emma Hayes' squad ahead of the 2020/21 campaign.
Upon agreeing the pre-contract terms, Leupolz told chelseafc.com: 'It's a really big move, it's my first move to another country and I'm really looking forward to it.
'I believe in what Chelsea are doing as a club and I am excited to be a part of that. They want to win titles, and so do I.
'I also like the style of football they play. I have seen a lot of their matches and I think it's the right club for me.'
Chelsea Women manager Emma Hayes added: 'Melanie has the right qualities that we look for in players at Chelsea. She's got international experience, been the captain of Bayern Munich and her best years are yet to come.
'It's a real statement of intent that she chose Chelsea and it shows just how far we've come as a football club.
'Melanie is versatile, she's got wonderful qualities in the midfield areas and she will provide much-needed depth – I'm looking forward to welcoming her to the club.'
IN CONVERSATION: Former Gunners Boss Martínez Losa says: "My Bordeaux team could challenge Barcelona"