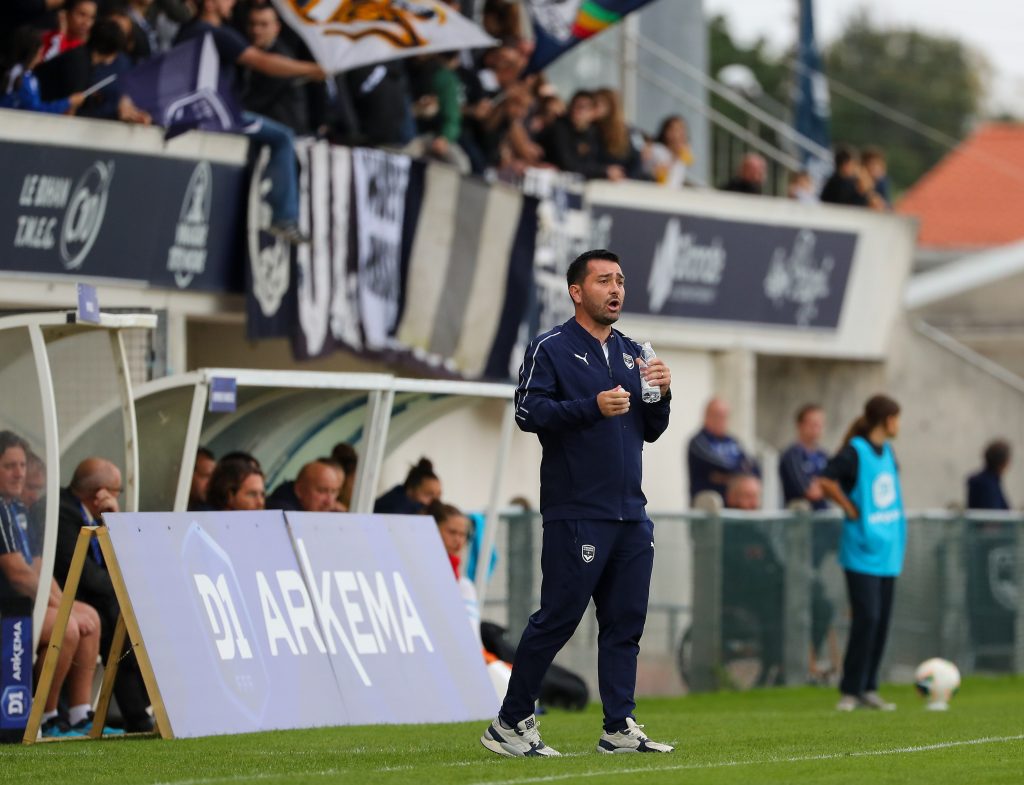 Best known on English shores for his time at Arsenal, where the Madrid-born manager won the FA Women's League Cup in 2015, the Women's FA Cup in 2016 and signed or brought through players of the calibre of Dominique Bloodworth, Sari van Veenendaal, Daniëlle van de Donk, Kim Little, Beth Mead, Vivianne Miedema and Leah Williamson, Pedro Martínez Losa is currently thriving in his latest challenge at French up-and-comers FC Girondins de Bordeaux.
A veteran of over 15 years in the women's game, Martínez Losa has guided his new charges to third in the standings after 16 matches – just four points behind second-placed Paris Saint-Germain. Spearheaded by the goals of France forward Viviane Asseyi (12) and Jamaica's Khadija "Bunny" Shaw (ten), Girondins are also into the semi-finals of the Coupe de France, having won no fewer than three penalty shoot-outs along the way. 
She Kicks' Nick Aitken caught up with the former Rayo Vallecano supremo to discuss his start to life in Bordeaux; his plans for reeling in Lyon and PSG; and England and Spain's displays at the recent She Believes Cup.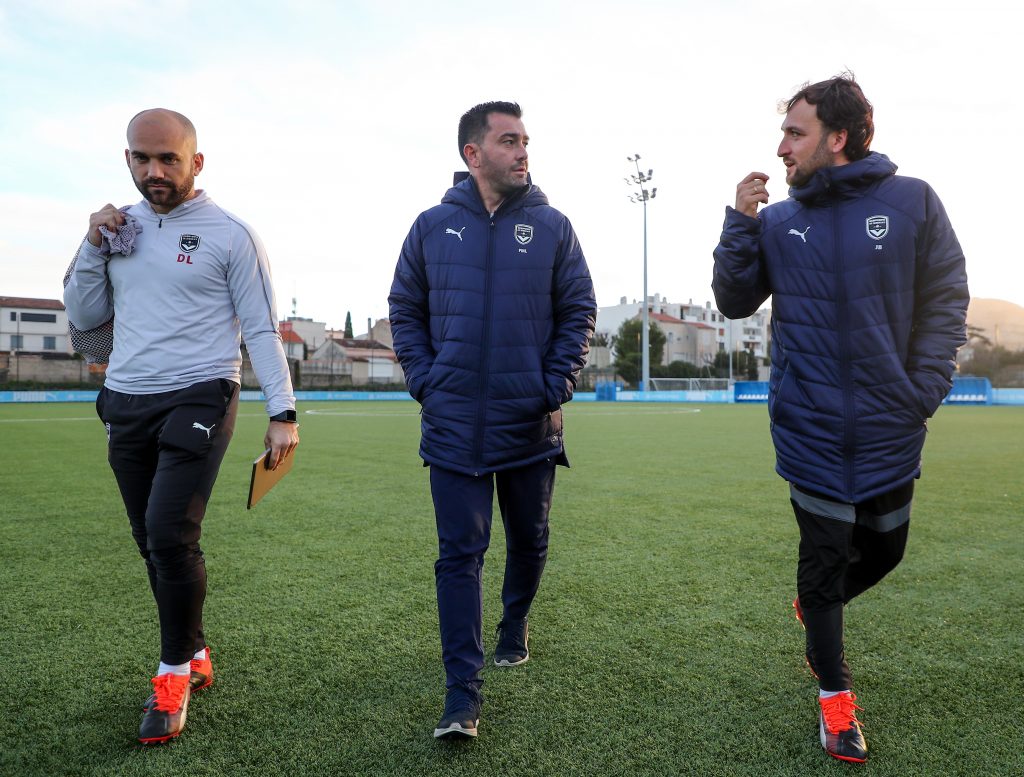 She Kicks: So Pedro, you're well into your first season at Girondins now. How's it been so far? 
Pedro Martínez Losa: It's been great thanks, though a lot of hard work, as you'd expect when you're trying to keep up with Lyon and PSG! We have to work harder and better than they do to keep pace with them, but we're fortunate that the squad have got totally on board, the coaching staff have been spot-on and the club has given me total freedom to do my job. 
I think in elite sport there needs to be one main voice, so that everybody's pulling in the same direction and the players are not getting mixed messages. The results are bearing that out as we're breaking all sorts of club records this season: most goals scored, fewest conceded, most points… Plus we managed a 0-0 draw with Lyon in the league, which was a magnificent team effort. We've not lost since October and we're chasing PSG hard in the race for the second Champions League spot, while we've got them in the Coupe de France semi-finals too. 
In footballing terms we've put into place a very detailed conceptual plan and we're carrying it out in a very rigorous way. The players believe in it, they're investing in it and right now we feel like we can compete with anybody. We're an attacking team, one that likes to keep possession, but we've hardly been conceding any goals recently either. Since keeper Romane [Bruneau] came in she's kept seven clean sheets in eight league games! 
SK: Clearly there's a huge amount of uncertainty in the air now, regarding what will happen with the rest of the domestic season. But what are you working on now with a view to the next campaign?
PML: Right now we're working on trying to strengthen the team: first of all by renewing the contracts of the players that are performing so well for us now. Fortunately in football when you do things right then word gets around quickly and we've got a lot of international players who've been telling their friends and colleagues how much they're enjoying it here. That means there are a lot of genuinely great players that are showing an interest in coming and joining us. 
SK: Are there any players you didn't know too much about before joining Girondins who have since surprised you?
PML: I don't think that there are any who have surprised me in terms of how good they are, as we'd studied them in detail before we arrived, but some of them have surprised me through their work ethic. Vanessa Gilles the Canadian defender, for example, has a phenomenal work ethic: it's spectacular seeing her in training. As for the French footballers, I think they've got a lot of tactical ability and a huge amount of potential that's just waiting to be tapped into.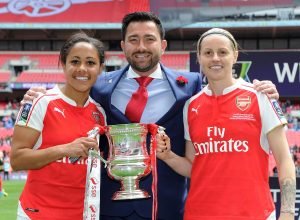 SK: Having worked for several years in women's football in Spain and England, how does the French league compare?
PML: Funnily enough, I think that the quality of the league here is better than the Spanish league, for example, but the way that it's televised and marketed in Spain is better. I don't think the overall standard of the Spanish league is very high, but when you get games like the derbies between Athletic Club and Real Sociedad, put them on TV and have crowds of 20, 30 or 40,000 then it makes the whole product look so much better. 
I think my Bordeaux team would be up there challenging Barcelona and I also firmly believe that we could compete in the top four of the English league too, there aren't many teams that can take points off Lyon after all. I think the sides in the middle of the table and near the bottom here are stronger than their English equivalents, but the game as a product is so much better packaged in England.   
SK: Turning to your former club Arsenal, what have you made of them this year?
PML: I think they're doing well – they're just four points behind [top spot] at the moment [with a game in hand] so they're still in the hunt, while they're in the quarter-finals of the Champions League too. It's not easy to compete in a league as tough as England's and do well in Europe too – so it shows what a great team they are.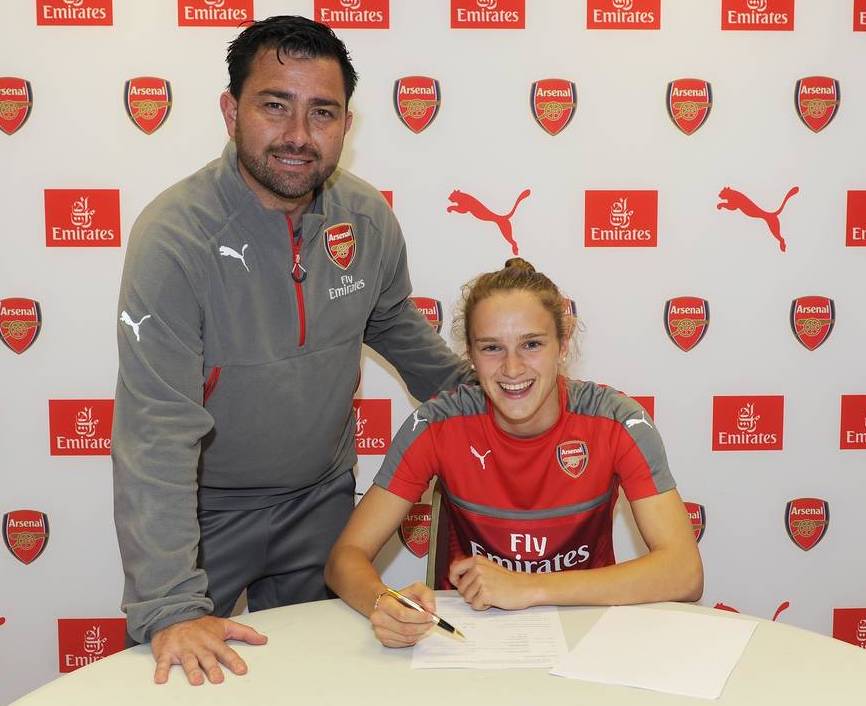 SK: So many of the Gunners' players you signed are now genuinely world-class performers. How does it feel to see them continue to grow as players and people?
PML: I've been in football for many years now and I've always just tried to do what's best for the clubs that I've worked for, whether that's been in Spain, America, England or now in France. The results I've had speak for themselves in terms of the silverware I've won and the fact that so many players who've worked with me have gone on to become senior internationals. I feel really thankful to have had the career I've had and for the reception and warmth I've been treated with everywhere I've been. 
It does make you really proud when you see players that you've signed, such as Sari, Daniëlle, Dominique and Vivianne, playing in the World Cup final, and it backs the judgement that you showed when you brought them to the club – but all the credit must go to the players themselves for seizing the opportunities that they were given. As a coach you just do your bit to help them improve on and off the pitch and I thoroughly enjoy seeing how successful they have become.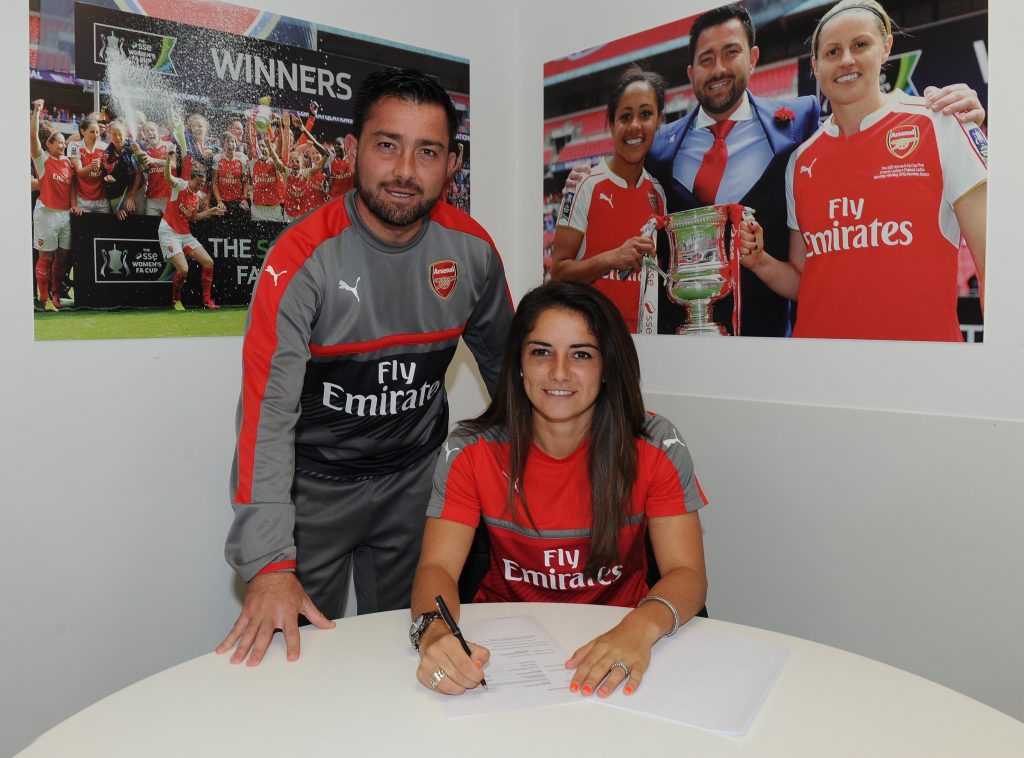 SK: Turning to international football. Have you been following the recent She Believes Cup?
PML: Yeah, I've been watching the games at the She Believes and the Tournoi de France, as we've got four players in the France squad. We've a very good synergy with coach Corinne Diacre, who really values the work that we've been doing at the club. 
In terms of the She Believes, I think Spain are continuing their upward progression and becoming ever more competitive. When we lost to that very late Julie Ertz goal against the States I said to myself that the day would soon come when those fine margins started falling in Spain's favour, rather than the other way around. 
SK: What were your thoughts on England? Phil Neville has been the subject of a good deal of criticism, particularly since the World Cup…
PML: I know Phil, as I did my UEFA Pro Licence with Nicky Butt and he asked me to have a chat with Phil before he took the England job, and we've kept in touch since. I think he's doing his best to instill a winning dynamic by building on the work that was in place beforehand. 
Last year they won the She Believes Cup and reached the semi-finals of the World Cup, but recently results haven't gone the way they'd like. Whenever that happens, the pressure always rises. As a coach I know how difficult it is to be in his position: if you stick with the same players you get criticised; if you make too many changes you come under fire for that as well. Coaches are people too, we're not made of stone, and nobody particularly enjoys being criticised. This level of scrutiny is quite new to women's football, before there was more leeway given, but it's now becoming more and more part of the job. 
This interview was translated by language specialists @onubacomms