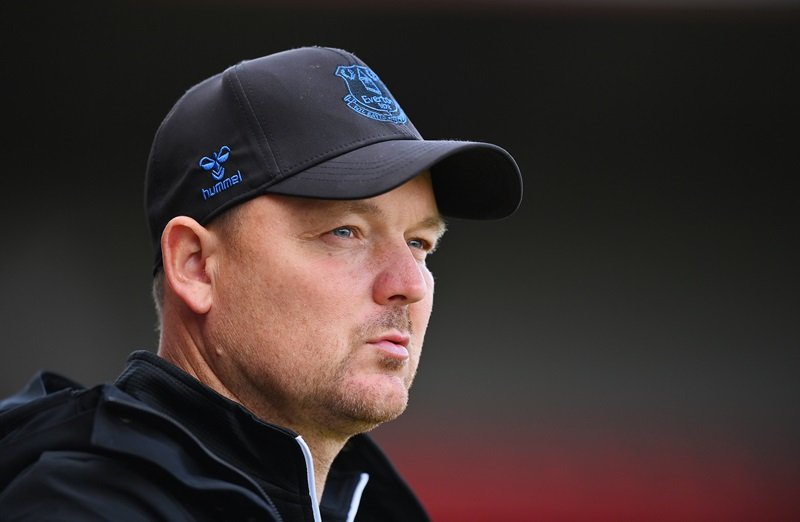 Brian Sørensen has called for more clinical thinking from his Everton team, as they look to kickstart their Barclays WSL season.
The Toffees enjoyed another memorable Merseyside derby win over Liverpool at Anfield recently, but mid-October's 1-0 victory is their sole success from the opening four games, with three defeats.
A 5-0 home loss to Manchester United made for an unsatisfactory note to pause on ahead of the international break, with just two league goals scored so far.
Having overseen the desired turnaround in fortunes following his arrival last season (finishing four places higher in 6th), Sørensen believes his side are continuing to progress, but urged greater decisiveness ahead of this Sunday's game with in-form Tottenham Hotspur.
"We've been learning from last season in terms of the way that we want to play," said the Danish boss, speaking to She Kicks in his pre-match press conference. "We adapted the pitch, so our formation is a little different, but the principles are the same."
"It was more about getting one extra player a bit higher on the pitch at times, but our rotations in the team, the way that we play, it's the same principle as last year. We caused the big teams problems, in terms of we can actually play through them; we're not going over them, which is what you see a lot.
"It's not that we are having 26% possession or something like that and struggling to stay alive, we can actually play. But again, we need to get the most important thing, the final product, and we need that in both ends."
They head to London to face a Spurs team on a four-game winning run in all competitions under new coach Robert Vilahamn, with their 11-goal tally currently the most in the WSL.
Swedish defender Nathalie Björn will be missing for Everton, having suffered a hamstring injury on international duty, but Sørensen is remaining upbeat about the current state of play for his squad.
"At the end of the day, we believe in what we're doing, the players believe in what we're doing, so it's just about getting better at it. There's no way of sugarcoating or anything, we just have to be more ruthless in both ends of the pitch, and be more aggressive at times defensively.
"Be more committed on 'now I'm gonna take the chance, I'm gonna go,' because we're actually in good situations, three versus two, two versus one. Against a full-back, we can get the crosses in – do we have enough bodies in the box?
"All of these little things that we just have to be better at."