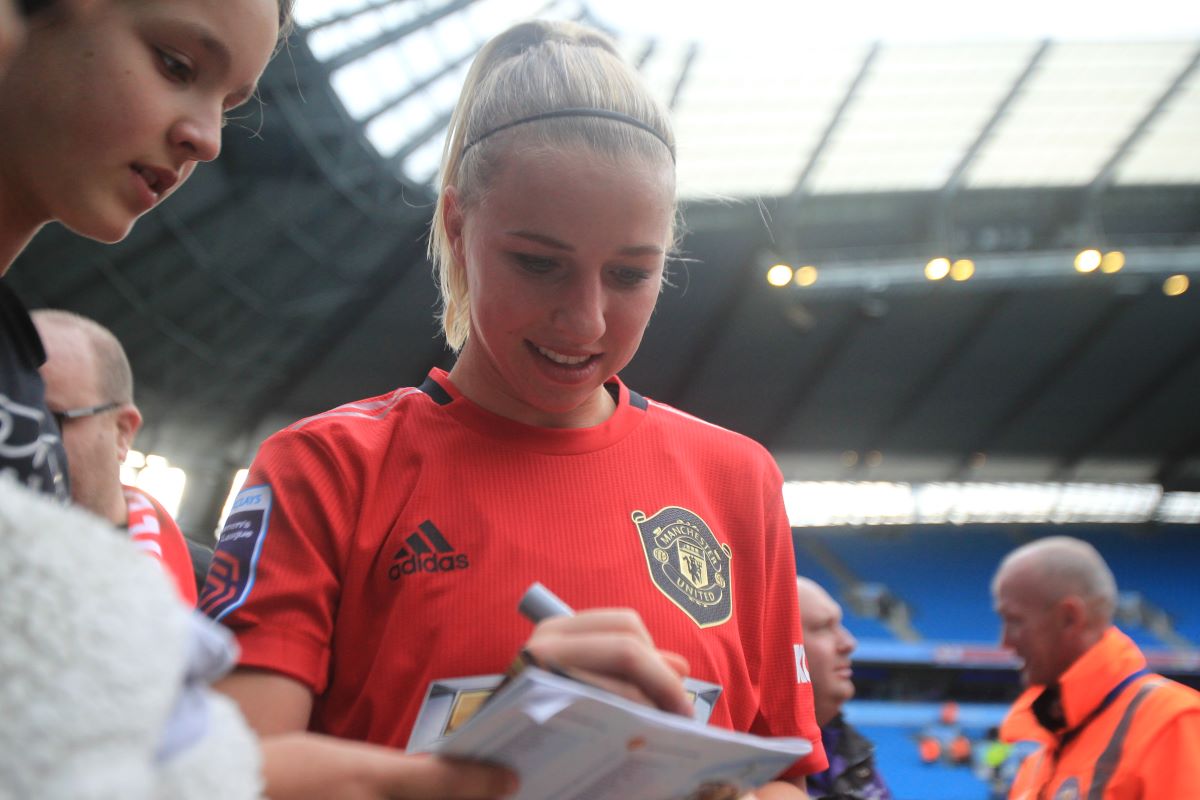 Manchester United Women's Dutch international Jackie Groenen was declared a PFA Community Champion for the 2019/20 season.
Groenen, together with Marcus Rashford, have won the PFA's Community Champions award for their on-going support for Manchester United Foundation and the wider community.
Midfielder Groenen has connected with fans on and off the pitch and used her profile to contribute to the local community. She visited the Girls' Regional Talent Club (RTC) on a number of occasions coaching and inspiring young female footballers. Jackie also visited young fans at Royal Manchester Children's Hospital over the festive period and regularly engages with fans and mascots on a matchday. At the beginning of the year Jackie also became an ambassador for the Johan Cruyff Foundation, which supports and develops sports activities for children all over the world.
When presented with the award, Groenen said: "It's an honour to win this award in my first year at Manchester United. It's been great to see the incredible work of the Foundation in the community, especially in regards to girls' football and I've enjoyed sharing my experiences with some of their aspiring young footballers.
"As players, it's so important to give back and to be a good role model for young people. I'm just really happy I could be involved and do my bit to help inspire the next generation."
John Hudson, director of corporate social responsibility at the PFA, said: "The PFA believes that players who make that extra effort and contribution during the season should be recognised for their support and involvement in the local community.
"The award will hopefully raise awareness of the great contribution and importance many of our members attach to their roles off the pitch. We would like to offer our congratulations to this season's recipients of the 2019/20 PFA Community Champion Award."