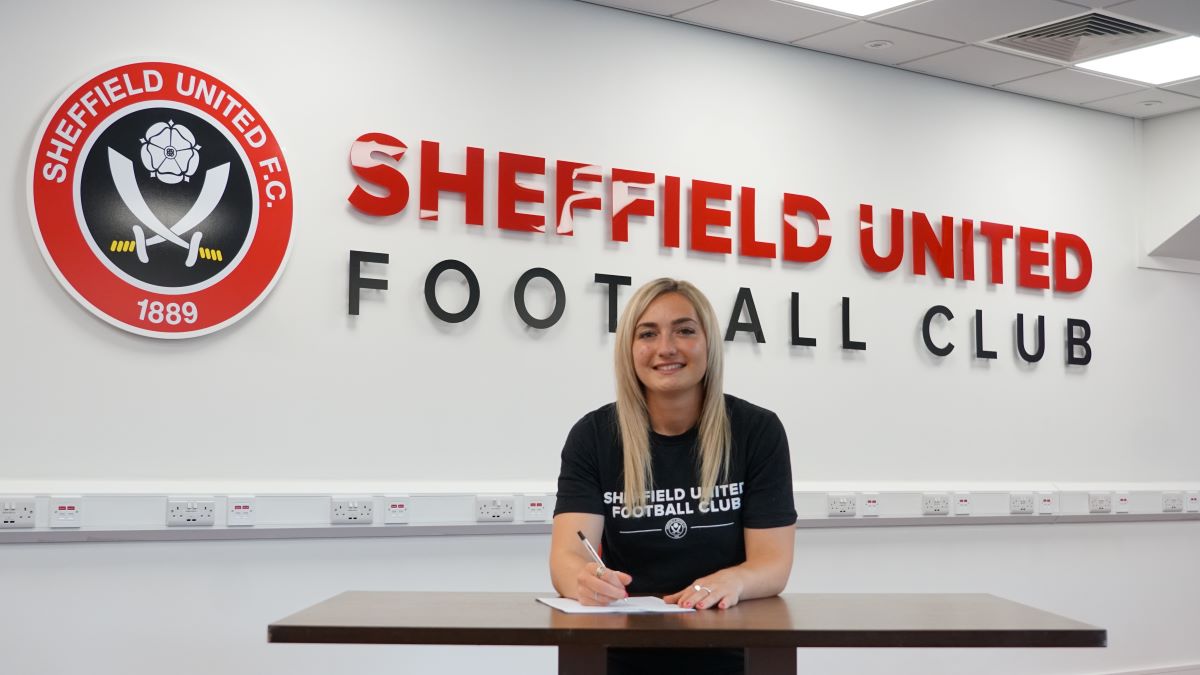 Sheffield United Women's midfielder Maddy Cusack has signed a new deal at the club and will remain a Blade for the 2021/22 season.
Cusack is embarking on her fourth season at the club and recently celebrated making her 50th appearance as a Blade.
A constant presence during her two-and-a-half years at the club, she ended the latest campaign as the team's joint most creative player with six assists alongside January addition Bex Rayner.
A tireless work ethic in her box-to-box midfield role, Cusack has become a pivotal member of Neil Redfearn's starting eleven and the Blades head coach is delighted another member of his squad has committed their future to the club.
"Maddy's consistency is unbelievable, the amount of quality she gives week in, week out. She's a great trainer, a real asset of the club and she's someone who wants to get better and wants to drive on.
"For me, she's improved maybe 20 or 30%, her game understanding is far better now. She's a strong character, she's been outstanding and she drives the team forward."
Cusack added: "I'm really happy to be signing again for Sheffield United. It's my fourth season now and I've really enjoyed my time here, I'm excited and I'm really looking forward to next season.
"I work for the club with the Community Foundation, I really like Sheffield as a whole and it made sense to commit my future here as I've really enjoyed my time here."