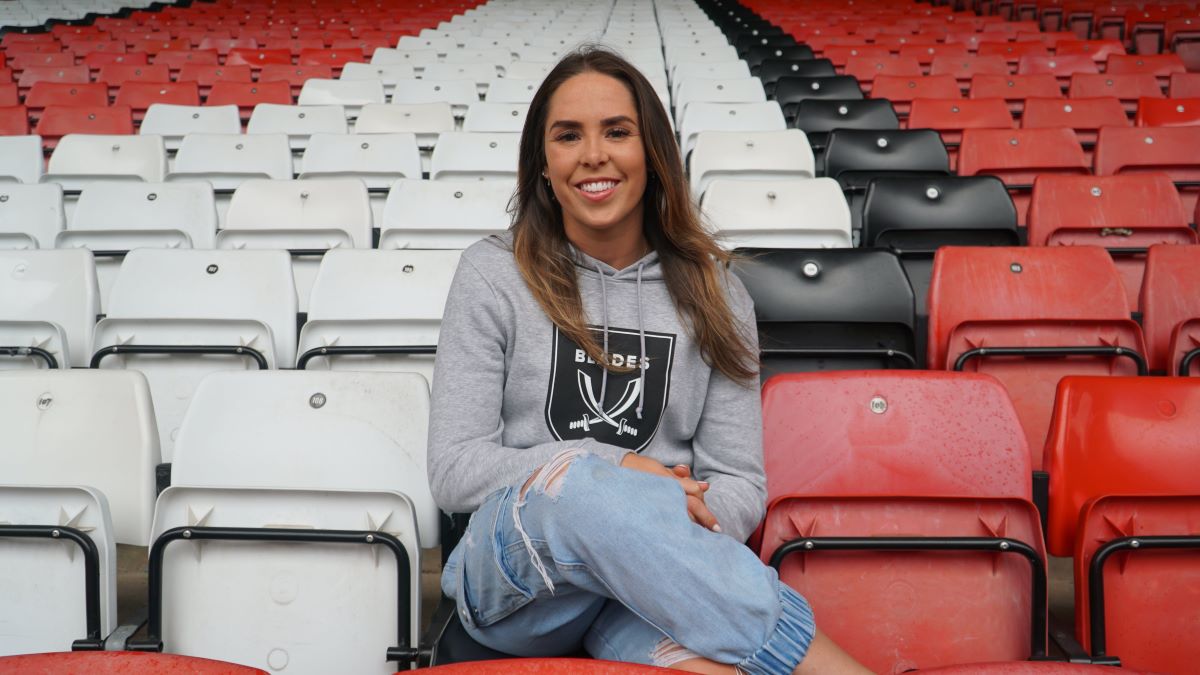 Sheffield United Women defender Ellie Wilson has signed a new contract with the club ahead of the 2022/23 season.
The 25-year-old joined United at the start of the 2020/21 season and made a promising start to life as a Blade, before an ACL injury ruled her out for a year.
A former England U-23 international, Wilson returned to the team in January and quickly made herself an ever-present in head coach Neil Redfearn's side, whether at centre-back or at right-back.
Looking to build on a positive end to the season and get a full pre-season under her belt, Wilson is looking forward to getting back to work at the end of the month.
"I'm really happy to be staying at Sheffield United. Despite my injury, I've enjoyed the last two seasons and I feel like I've found a bit of a home here to be honest. I love the club, love the city, love the team and I'm looking forward to getting going again.
"Even more so when I compare where I am now to where I was this time last year during my rehab, it's a massive difference, so I'm excited to be able to hit the ground running in pre-season this time and get straight to work on the pitch with the girls.
"We finished strongly last year and have kept majority of the squad together, which is great because not only have we got a strong foundation to build on, but as a team we know we'll all work hard for each other and no doubt that will benefit us going into the new season."
Redfearn is also delighted to keep both a talented and versatile defensive option ahead of the new season.
"Ellie had to overcome a bad injury, but she really applied herself to get herself fit and showed real determination and application to get through it and when she came back she was brilliant, she made a big difference.
"A good footballer. She's athletic, that's a big thing and get gives us that bit of physicality at the back. She probably surprised herself how well she came back, she was one of our best players."