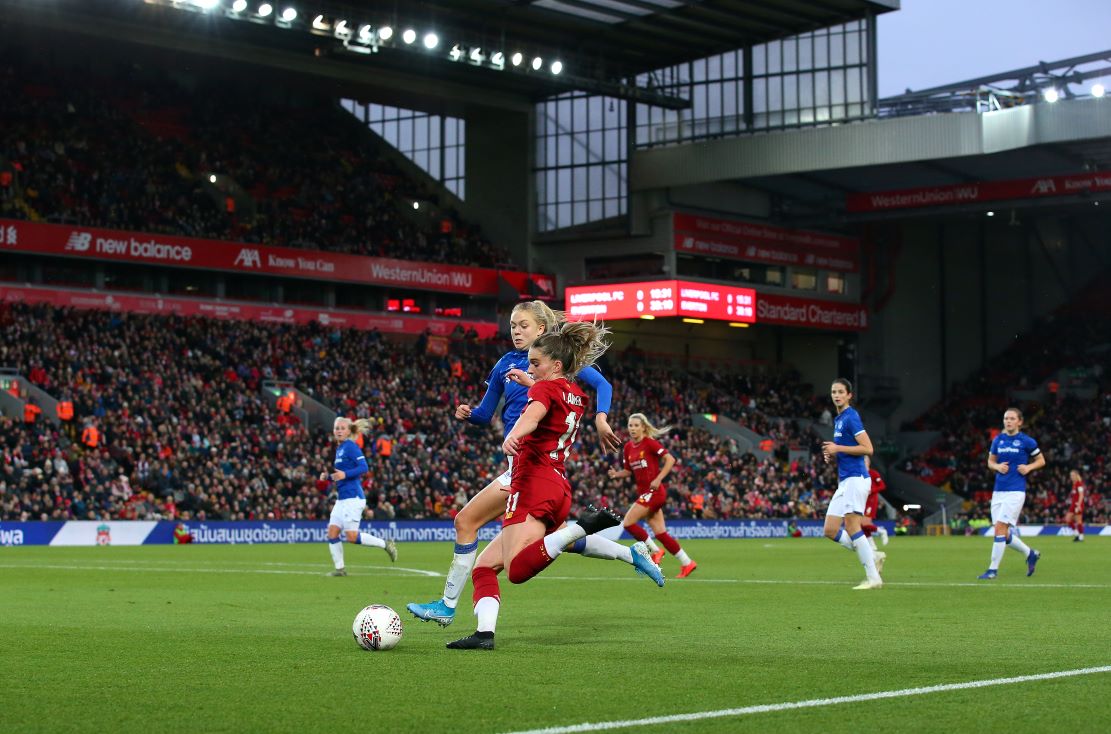 Liverpool FC Women's home Merseyside derby clash with Everton will be played at Anfield on Sunday 25 September.
It will be the first time they have played a WSL match at the stadium since November 2019, when the visit of the Toffees attracted a fantastic crowd of 23,500.
LFC Women manager Matt Beard said: "It's going to be a fantastic occasion. Watching the last game in 2019, with more than 23,000 in the stadium, the atmosphere sounded unbelievable.
"The Merseyside derby is the first fixture I look for as we really missed the game last year. It's great to be playing Everton again and even better that it will be at Anfield.
"Anfield may be a little more accessible than Prenton Park for a lot of our supporters and hopefully they will come along next month and then start to make the trip to see us even more often."
Captain Niamh Fahey added: "It's a special thing to play at Anfield. Not everyone gets to do that. We got a great support there last time so hopefully we get the same again.
"That buzz from the crowd was unbelievable, that roar trying to get us over the line – it's going to be epic!
"Hopefully I get the chance to lead the team out. It's the pinnacle isn't it? Leading your team out at Anfield for a Merseyside derby – it doesn't get better than that!"