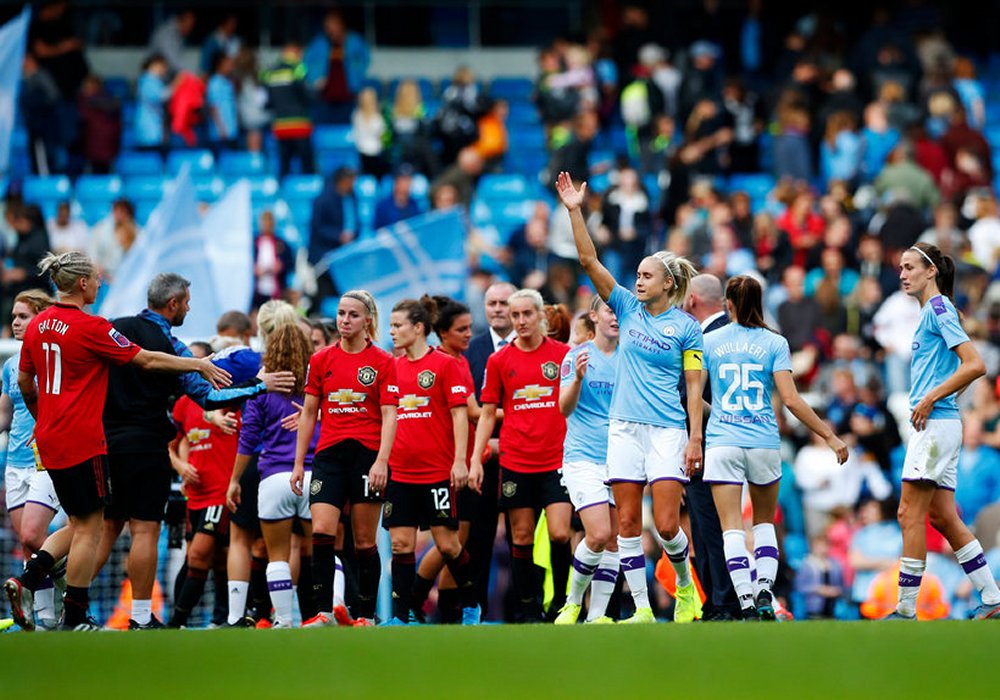 Manchester City Women's Super League derby against Manchester United in December will be played at the Etihad Stadium.
Set to be played over the weekend of December 10th and 11th, the match will mark the third time that the team have played at the Etihad after fixtures against Everton back in May 2014 and the Red Devils in September 2019. The latter game drew a then-WSL and current club record crowd for a women's fixture of 31,213.
Speaking about the announcement, Manchester City Women Head Coach Gareth Taylor said:
"This is amazing news and something to look forward to for the new season.
"For the derby at the Academy Stadium earlier this year, it was amazing to see a sell-out crowd there and the demand for tickets was unbelievable.
"A Manchester derby always has a little added spice, but to bring it back to the Etihad again – especially with the growth of the league over the last few seasons – will bring it to another level."
Captain Steph Houghton echoed Gareth, adding: "Playing the derby in front of over 31,000 people back in 2019 is one of my favourite moments of my City career, without a doubt.
"The atmosphere that the fans created was just amazing and it was a day to remember for all of us who were involved.
"As much as the Academy Stadium is our home and it was just incredible to see it sold out for the derby last season, having a bigger venue such as the Etihad Stadium will hopefully allow people who missed out last time to experience our Manchester derby in all its glory."