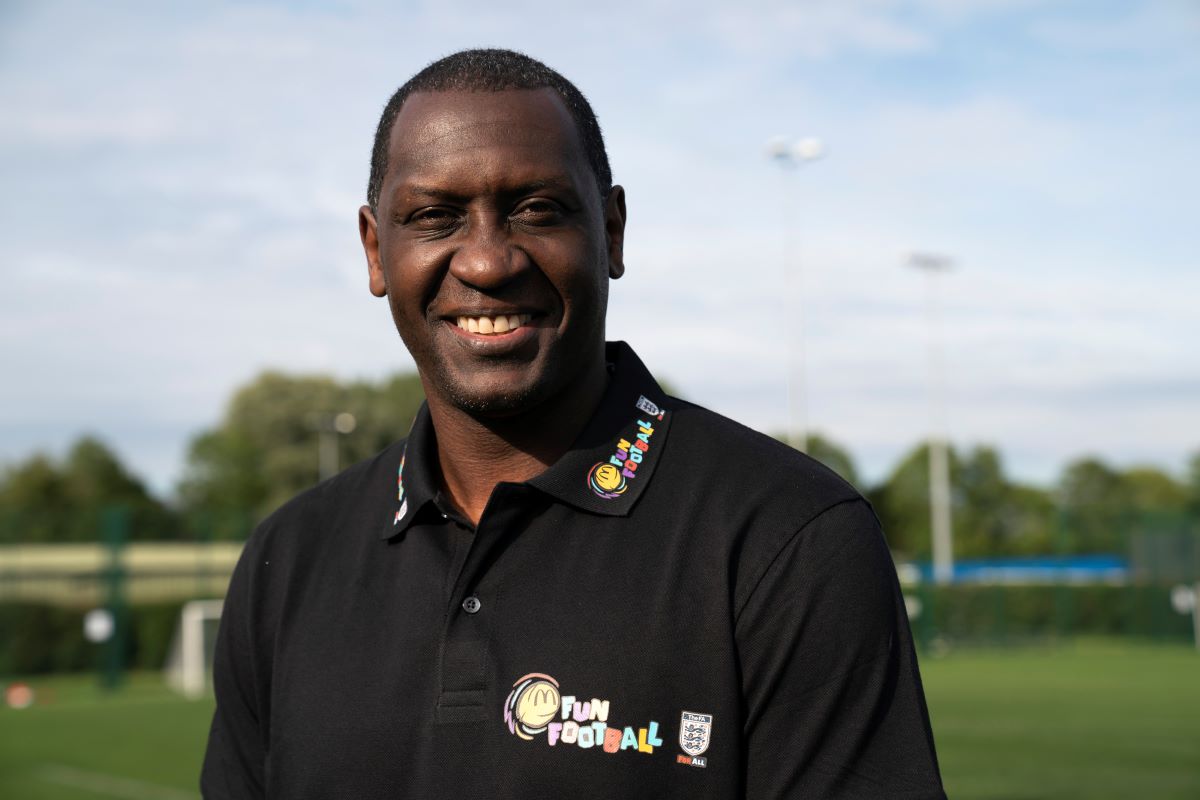 Leicester City legend Emile Heskey returns to the club to mentor the Foxes female players during their transition to full-time professionals.
Heskey, who won 62 caps for England, will use his experience to support Head of Women's Football Russ Fraser, to develop the women's academy setup and player pathway.
Leicester City Chief Executive Susan Whelan told lcfc.com:
"While a number of our players have backgrounds in the professional game, providing support to players taking their first steps in the full-time model will be vital to the future success of LCFC Women. Emile's experience and his skills as a mentor will be enormously valuable in that process.
New Leicester City Ambassador Emile Heskey said:
"I'm absolutely delighted to be back working for Leicester City. Everybody knows how I feel about this Football Club and to be able to have the opportunity to work on such an exciting project from its inception is fantastic.
"I'm looking forward to getting started with some great people and I hope that my experience, input and ideas can help LCFC Women transition to the next level."
LCFC Women General Manager Jade Morgan added:
"There is nobody better than Emile to act as a mentor for our players with his wealth of experience at the very highest level and we're incredibly grateful to be able to call upon him.
"As well as the support he can offer to our players, having somebody of Emile's standing involved in such an influential way can only bring positive things to both LCFC Women and the wider women's game in this country."