The Football Association (The FA) has announced, health and life insurance and investment company, Vitality as the new sponsor of The Women's FA Cup.
The new partnership, which will run for three years through to July 2023, will see the cup competition rebranded and referred to as the Vitality Women's FA Cup. The relationship officially kicks-off from the start of the quarter-finals of the 2019/2020 competition, which take place on 26-27th September and although there is still uncertainty whether any fans will be permitted to attend the final at Wembley on the 1st November, the live coverage on BBC will ensure you can follow the action all the way to the trophy lift, whether it happens in the Royal Box or on the hallowed turf, as Kelly Simmons, The FA's Director of the Women's Professional Game explains:
"We've moved the cup final to the Sunday, 1st November because that has enabled us to get a fantastic BBC One slot, which is huge for us in terms of our desire to get as many people watching at home as possible.

"We're also in an unusual season where we've got two FA Cup finals. What's great about being able to complete the 2019/20 competition is we have got the quarter-finals, semis-finals and final, all on BBC One. In previous seasons it was all focussed around the final but this gives us the chance to get momentum and build that audience for the final."
A peak audience of 2.2m watched Manchester City defeat West Ham United in the 2019 final of the competition, with over 43,000 in attendance at Wembley Stadium, and though that crowd will not be bettered in 2020, it is hoped that viewing numbers will smash previous figures and further prove the growing appetite for top-level live women's football action.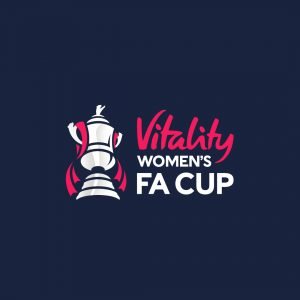 Nick Read, Managing Director for Vitality reinforced Simmons' message about November's final that they were excited to try and create, "that epic buzz that is associated with the FA Cup but on a digital platform, as well as watching it on TV."
The announcement of Vitality's sponsorship demonstrates the company's continued commitment to women's sport (which extends to football partnerships across several men's and women's teams and also includes long associations with netball and ambassadors Jess Ennis-Hill and Tracey Neville, among others) and to addressing the significant difference that exists in physical activity levels between men and women, as Read outlined in a media call ahead of the unveiling:
"Our involvement in women's sport has been a function of what we stand for as a company in terms of wanting to make our members healthier and make the UK healthier and we recognised very quickly that when we went into this world of sponsorship that women were hugely underrepresented at all levels from a participation, grassroots level, all the way through to a national level and the leagues in between. Therefore we wanted to associate ourselves with sports or competitions where we can truly make a difference. Where every pound that we invested we could see what impact that was having. In netball, we sat down at the beginning and understood what that manifesto was and how we could make a difference and ultimately how it could culminate to what happened to be a Commonwealth Games gold medal.

"This [the Women's FA Cup] is a competition dressed with romanticism and we wanted to ensure we got that same level from a participation grassroots level and also from a viewership level. It is very clear from our perspective that we are here to make a difference. We are not the sort of brand that comes in, slaps their brand on a cup competition or a player, quite the opposite. What we have got here is real authenticity which is why we are so excited to be working with The FA."
That Vitality are a company not simply paying lip-service to women's sport and the iconic nature of the competition was backed enthusiastically by their newest Vitality Ambassador, former England and Arsenal defender Alex Scott, who confessed that the last time she won the cup, "I remember crying like a baby."
"For me, I've always known my responsibility from when I was a player to now on TV – I'll be doing the FA Cup games with the BBC – just to help develop and still grow this game. We're at a fantastic place but we still want to keep growing it," enthuses Scott.

"I've always admired Vitality and what they've done in the women's space. The word I like, that Vitality use a lot is 'partnership'. And I believe from when I've had conversations with their other ambassadors, that this is a 'partnership' with me being on board, so I can continue my role to make the game and players as visible as they can be, to help develop our sport.

"So going into schools and giving our talks, like the players do, so that the young girls and boys in primary schools and going into local parks, they know all of the women's players, they're excited for the FA Cup and to watch it at home and hopefully next year be at Wembley."
To have secured a perfectly-fitted sponsor with a hugely positive track record for investing in women's sports, during a difficult time is a tremendous boost for the game and for Simmons and her team. 
Now, it's over to the remaining eight teams in the current competition, as we tune in on TV, to show their 'vitality' (yes, we really did!) on the field and remind us of the magic of the cup… 
2019/20 Vitality Women's FA Cup Quarter-Finals

Saturday 26 September
Arsenal v Tottenham Hotspur (5.15pm – live on BBC Two)
Sunday 27 September
Brighton & Hove Albion v Birmingham City (2pm)
Everton v Chelsea (1pm)
Leicester City v Manchester City (2pm) 
Semi-Finals (Wed 30 September and Thursday 1 October)
1. Brighton & Hove Albion or Birmingham City v Everton or Chelsea
2. Leicester City or Manchester City v Arsenal or Tottenham Hotspur
Final
Sunday 1 November, Wembley Stadium, 2.30pm live on BBC One.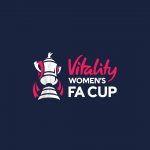 About the Vitality Women's FA Cup 2020/21
376 teams have entered the 2020/2021 competition, with the final due to be played at Wembley Stadium on Saturday 22 May 2021.
About Vitality – positively different health insurance, life insurance and investments
Vitality is part of Discovery Limited, a worldwide insurer and investment manager protecting more than eight million members in 18 countries worldwide, across Europe, the United States, Australia, South Africa, Canada and China.
In the UK, Vitality operates as three distinct businesses: VitalityHealth, VitalityLife and VitalityInvest.
More info:
www.vitalityhealth.co.uk