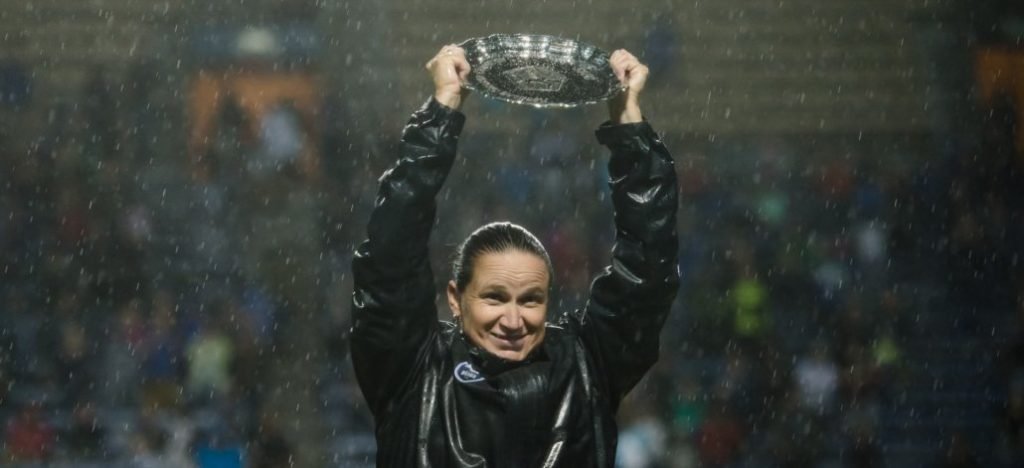 Laura Harvey has stepped down as Seattle Reign Head Coach, although she is to continue working with the club through to the end of the year.
Harvey resigned her position as head coach and general manager and has been replaced by former FC Kansas City head coach Vlatko Andonovski. Harvey will stay on to help support Andonovski through the transition and working with the staff, coaches and players in the Reign Academy.
A former manager with both Arsenal and Birmingham City, Harvey spent five years with Seattle and transformed the club from the second-worst finish in the inaugural NWSL season to deliver the league's second-best all-time regular-season record.
She took the team to two NWSL finals, won the Shield twice and received two Coach of the Year Awards, whilst also making the FIFA World Coach of the Year for Women's Football shortlist on two occasions.
Harvey explained her decision to leave to thebold.com
"When Bill [Predmore, Seattle Reign owner] and I sat down after the season to talk about the future, I just wasn't sure what I wanted — but I knew the club needed a decision about my plans. Given my uncertainty it seemed best for all that I step away now to give the club a proper amount of time to hire my replacement.
"I'm going to take a little bit of time to reflect and decide what the best next move is for me. I hope that an opportunity comes my way and I will decide if it is the right one. It's been a tough decision to make but I feel like it's the right one for me and for the club."
Harvey has been linked with the England Head Coach position but also with a roll in the USA's national team. She had previously been assistant coach for the Lionesses' U-17s, U-19s and U-23s but was in charge of the American's U-23s for a training camp and tournament earlier this year.