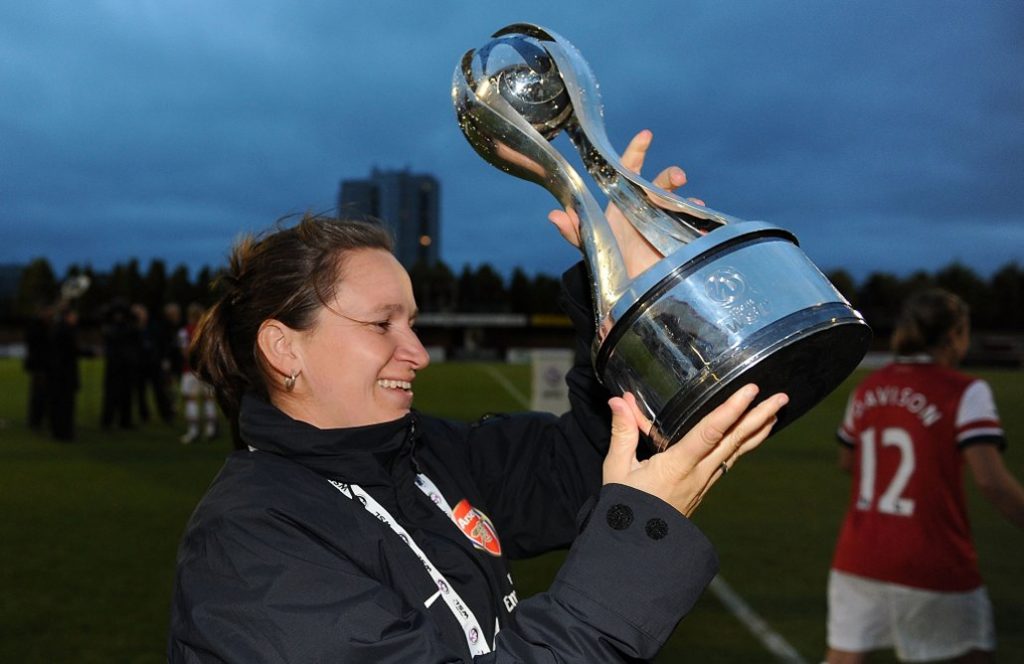 Former Arsenal and Seattle Reign boss Laura Harvey is to be head coach of Utah's new NWSL team, Real Salt Lake, reports rslsoapbox.com.
The two-time NWSL coach of the year ended a five-year spell with Seattle Reign earlier this month and had been linked with the both the England job and a role in the USA set-up.
"I'm really excited for this opportunity," Harvey said in the RSL press conference. "When I resigned from the Reign back at the beginning of this month, I wasn't sure this was the place I would end up … I'm really excited for this opportunity. It's super exciting not just for me but for women's soccer in the United States. Everything we're trying to do is going to be world class, and I'm just looking forward to getting going."
Harvey's initial plans hadn't been to stay in NWSL, but international opportunities didn't pan out in the way she had planned.
"There were multiple things that went into changing my mind — I looked into some international opportunities and they didn't feel right, right now. When I resigned, Salt Lake definitely wasn't in the mix at that stage, so it definitely wasn't planned."
"The club itself, you can just see it has a vision to be the best. Having clubs like this along with all the other NWSL clubs is what's so exciting for players and coaches. … You want to be a part of that."
Harvey described moving the FC Kansas City roster to Salt Lake as a substantial advantage.
"It's a huge advantage … we have a group of players that know how to win and have experience with what the league is about," she said. "I think that's important, not just for this league to survive but for this team to thrive. Obviously, this team has been together for a while, so I think it's going to be a nice, fresh face from their perspective having a new coach.
Harvey said she remains open to coaching at an international level, despite not pursuing that path further at this point in her coaching career.
"International football is something that does appeal to me," she said. "I've dipped my toe, working with U.S. national teams this year. I have a good working relationship with Jill (Ellis) — I'm a huge advocate for the international game. The thing right now for me is I enjoy the day-to-day of club football, and I'm excited to get back on the field on a daily basis. I can't say that if US Soccer called in, I wouldn't be interested."
General Manager Craig Waibel said hiring a female coach was not the club's priority, but hiring the best coach was.
"The number one goal was to hire the best coach. Laura fits exactly that," he said. "The fact that Laura is female is something we take great pride in, and we've spoken about over the last 14 days is having strong female leaders in our organization, to set examples and be in positions of decision-making. The goal was to hire the best possible candidate, and Laura was heads above every single person we talked about. The fact that she's a strong leader, she's female, is something we'll take great pride in."