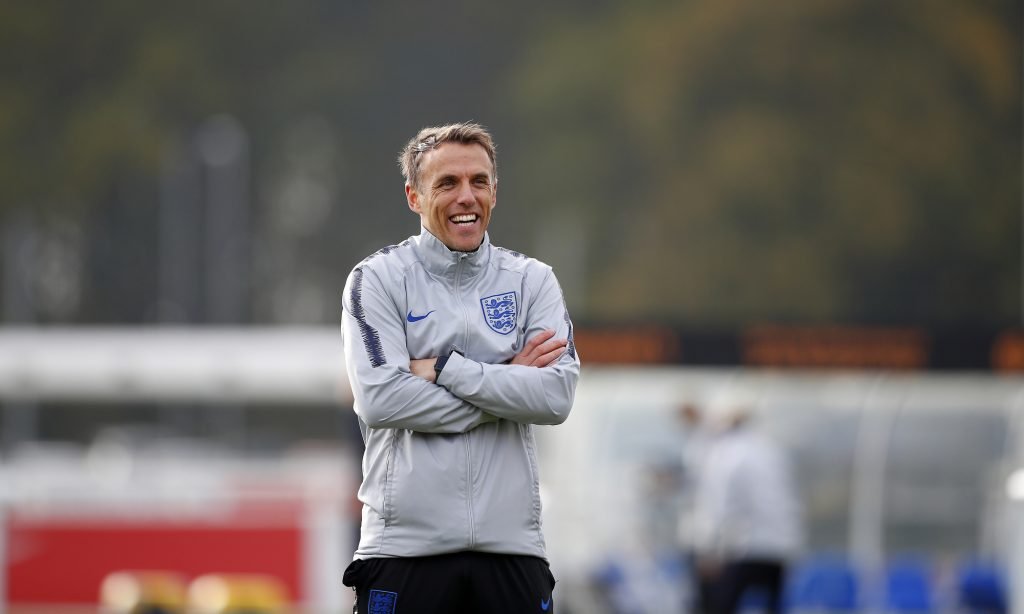 England women's boss PHIL NEVILLE sat down with members of the media on Tuesday, to talk through his squad, his aims for the upcoming two games, a rewarding get-together with the England Netball squad, social media abuse, ticket sales and some other really interesting stuff (reports RICH LAVERTY).
 
Here's a lot of what he had to say… 
On your squad leading into the two games (v Austria and Sweden):
Fran's gone home with a minor tight hamstring so we're not going to take any risks with her and Keira took a bad knock in the game against Liverpool on Sunday.
We thought at first it was quite a bad one but luckily enough it's just a bit of bruising and she probably wouldn't have made training until Friday or Saturday. We have a rule where you have to train here to play and Keira's really disappointed, she wanted to come but we spoke to Man City and we think the best thing for her is to be at home and get the bruising down.
We've called Karen Carney in who has been on standby. She would have been called in for Kazakhstan but she had a bit of a niggle and then we wanted to call her in for the Australia game but she'd had a knock in training, so she's been unlucky.
I watched her against Juventus in pre-season and she knew she'd have to be patient and she's been that because we have a lot of midfielders playing well at the moment. I remember going to La Manga to meet the team in January, she was probably the standout player that caught my eye that day.
We've got Chloe Kelly in with us, that was always the plan and because of a couple of injuries to a couple of the younger ones we were going to bring in Chloe's going to be with us all week now. Mel Lawley's also been called back in and it's an opportunity for her to make an impact.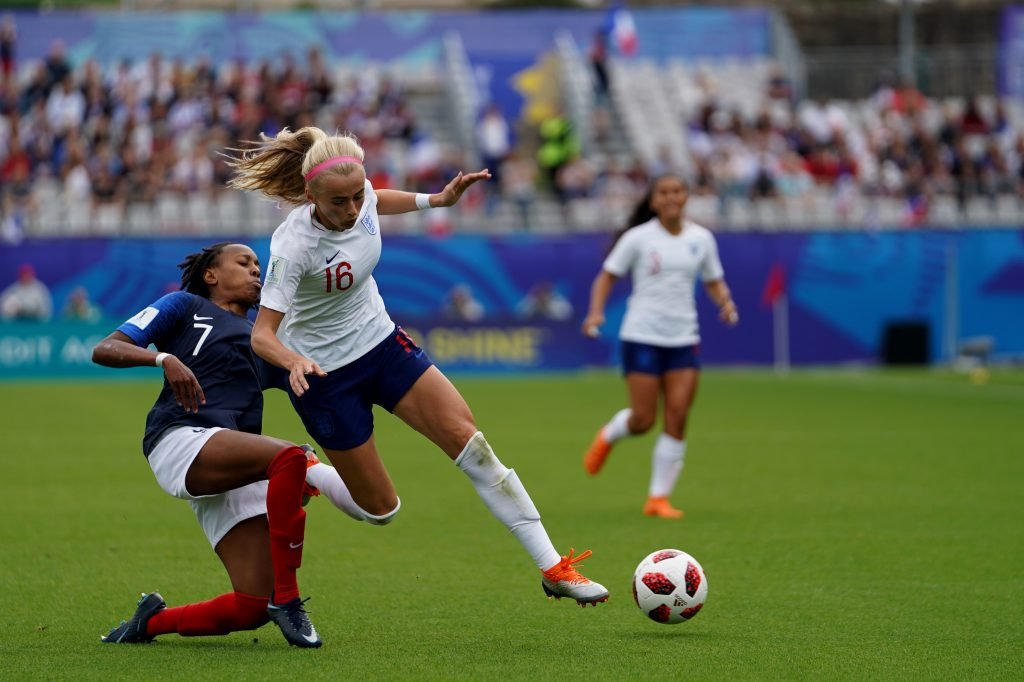 On the experience that Carney brings to a relatively young squad:
I love having football conversations with Kaz because she knows football, knows tactics, knows systems and she knows the game. She scouts games, she reports on games and her intelligence will be important, particularly on Sunday.
Lucy Staniforth is probably a great example of someone who got called into a camp in May, then got called into the Russia camp and took advantage and made an impact. Now when I'm naming a squad it's very, very difficult to just name 23 players and when players do drop out it's an opportunity for others to make an impact.
I've been true to my word, if you play well you stay in the squad and stay in the team.
On thinking 'outside of the box' with bringing in Chioma Ubogagu:
Do you know what? It's not actually thinking outside the box. I first met Chi in February with Tom Sermanni. She's played for the U.S. U23s and Tom said she could play for England, so I've been monitoring her for 8 months.
The fact my players have been playing so well means it's been hard to find a slot to bring her in but I watch a lot of the NWSL and she's impressed me, we haven't got a left-sided player with a left foot going forward, so she offers us something we haven't got.
These two games are a great opportunity to stake a claim to go to a World Cup and that's what I've said to her. She's playing in Brisbane now, she probably hasn't slept in the last 42 hours because she played on Sunday and yesterday we did an arrival plan for her. Part of that was to go to bed and she didn't go to bed, she was too excited.
My players have been fantastic with her and she said last night she feels at home after just 24 hours here. The plan is to give her an England debut this week.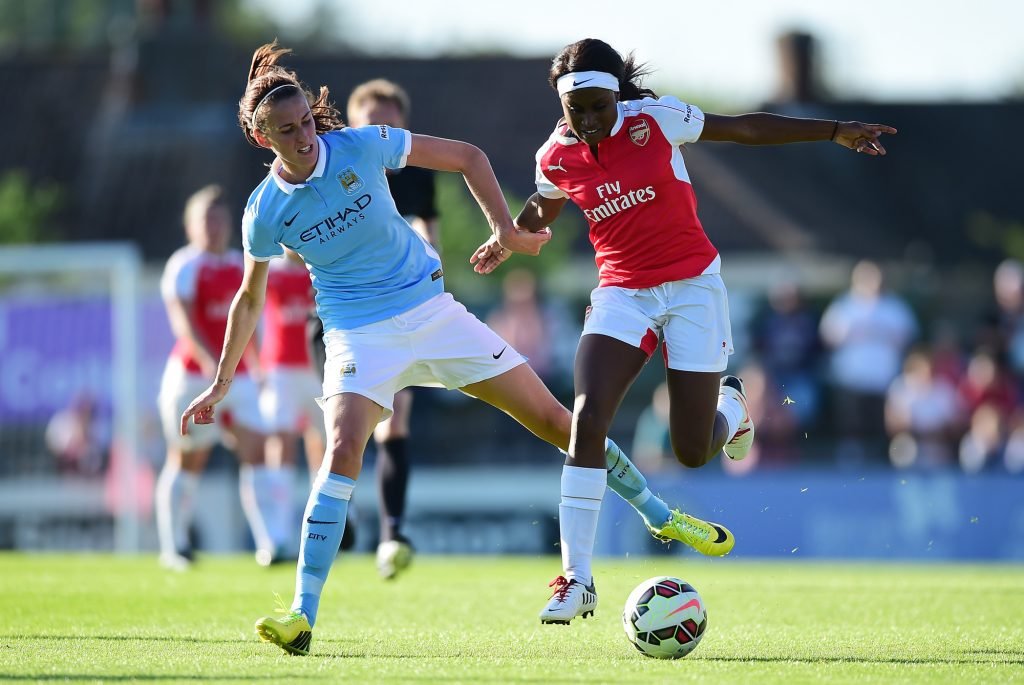 I don't know if Mark [Sampson] or Hope [Powell] beforehand had watched her before, I know she was at Arsenal but all I can say is from the minute I watched her play I wanted to get her involved. I think she can be a surprise package, when you see her play on Thursday or Sunday I think people will be really impressed.
My expectations are balanced because she's done a lot of travelling but I told her if she played last Sunday she'd be unlikely to be able to come. She said 'Sir' – she calls me Sir – 'Sir, I want to come', so we booked her a ticket.
On young Manchester City keeper Ellie Roebuck being called up:
Sandy [MacIver] was in the squad up until Sunday but her university schedule [at Clemson University] means she has two important games this week.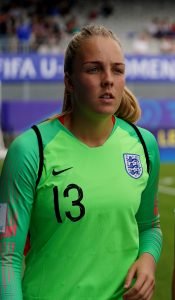 It's important I get those two involved because three, four, five years down the line those two are going to be England goalkeepers.
Carly Telford, KB [Karen Bardsley] and Mary [Earps] are my first choices at the moment but I've got to give experience to these young players.
Ellie impressed at SheBelieves and before that because of her calmness. I want my goalkeeper to have composure, make the right decisions and she does that, she epitomises what a modern day goalkeeper should do and we have to now keep challenging Ellie and Sandy.
The bad thing for Sandy is she's in the USA so we don't get to see her live but she'll come into the squad maybe in January or at SheBelieves.
What I've said to the young players is they're here to get a World Cup spot, they're not here just to enjoy it, they're here to make an impact. There's probably seven or eight goalkeepers in my pool who maybe all deserved to be in the squad but Carly has been fantastic, KB has never let me down and Mary was probably our best player against Australia.
Whenever I speak to the other goalkeepers I say I have to stay loyal to the three that have done it when it's mattered.
On the reasoning behind captain Steph Houghton not starting v Austria:
Ooo, let me think about that one. No, Steph won't play or be involved on Thursday. She wanted to be but the temptation to put her on if someone gets injured will be too great.
I want to make Sunday a special day, she's earnt her 100th cap and deserves it and Sunday will be a celebration of her England international career. She's so humble, she doesn't want a celebration, she doesn't want it to be about her.
But myself and The FA have almost banned her from doing that.
It's a challenge for Toni now because when I first took the job I saw a player with great knowledge and underneath it all a really good leader. She doesn't know what kind of respect she has within the squad.
Forwards and wingers are very individual but she's done a couple of speeches in front of the team and they've been fantastic and she spoke in front of the netball team when they came in.
She's got great authority, great qualities in terms of her leadership and I felt this was the right moment to say 'Well done', to send a message to her that she's important, she's one of the most important players in my team.
The glint in her eye and smile on her face was a special moment. She doesn't know what to do, she doesn't know her jobs or responsibilities, I've told her just to wing it really…
On his twin sister's netball team coming in to St. George's Park to meet the Lionesses:
Me and Tracey were out having lunch one day and she asked when our next camp was. I told her we had one in October but they were in Jamaica, then she said they were on camp in November.
So I gave her a date and to be honest I was just pacifying her to get through the lunch! The next thing I know I get an email saying they've organised to come to St. George's Park.
Sue Campbell [The FA's Head of Women's Football] was delighted because she's a big netball fan but I was really worried because we had two teams coming together. I didn't know how they were going to get on, how they were going to interact.
When 2 very talented, very empowering & *very* cool worlds collide ?

When can we do it again, @EnglandNetball?! pic.twitter.com/rYsVybFeVt

— Lionesses (@Lionesses) November 6, 2018
The idea was we've been on similar pathways. They've been third in the world, won a bronze medal, had failures on a world level and they've always been trying to make that next step and I feel as if we're on that same journey.
What I wanted last night was for them to tell us that journey because they've now become the best by winning that bronze medal. They did that last night and our players presented on our story and our culture and for an hour it was unbelievable. The power in the room, the confidence, the leadership, the empowerment. They arrived at 3:30pm and by 8pm the players didn't want to leave each other.
They played netball, they played football, foot tennis, they were dancing, singing, the spirit and respect was great. Two of the best English sporting teams in one room and to share that with my sister was a special moment.
When I was stood up speaking and she was staring back at me, that was a proud moment and I think we learnt a lot about each other's company and our team cultures.
On taking the two 'friend'y' fixtures v Austria and Sweden seriously:
They're not friendlies. Every single player in my team will get an opportunity to play. I told them on Sunday, everyone who is in the squad will play some part in the games. It's an opportunity, I'm not going to see them now for two months until the camp in January.
I want two wins, good performances and the foundations now being built for the next eight months. We learnt that last night when a group of players stood up who had won and a group of players stood up who want to win.
You could see the confidence in those who had won and that's the next step of the journey for us. I feel these games are vitally important. We've got young players who need this experience, need exposing to big crowds.
If they want to go to a World Cup, if they want me to trust them to go to a World Cup they've got to be able to perform against Sweden and Austria.
On whether he expected things to go so well – players seem to be enjoying themselves – in such a relatively short space of time since he came in:
I had confidence in myself, that's the first thing, but I wasn't coming into a struggling team. I was coming into one of the best women's teams in the world.
I had real confidence in their qualities and the qualities the previous manager had built that I could stamp my authority on it.
We're ahead of time a little bit because some of the activities we've done this week we planned to do in January, but having watched the last games against Brazil and Australia, looking back at those performances what pleased me most is the style, the style of football is fantastic.
The players are getting to understand what I want from them, the intensity is great and we're making a steep climb now. I think the 8 months have gone as I wanted, I'm pleased with where we are but there's still a long way to go.
I'll be judged on the World Cup and results there but I'm confident with where we are at this moment in time.
On more professionalism and getting support from The FA:
I think we're actually getting too much, the challenge for me now is to say no to what we're offered. 
The netball team came up and saw what is normal for us but it's not normal for them, they don't get half of what my players get.
We've got every resource at St. George's Park and from The FA gearing towards us going to a World Cup, that is unprecedented. No stone will be left unturned. If I've asked Sue, Martin [Glenn] or Greg [Clarke] for anything, they've sorted it.
We've got the backing of the whole association, rightly so, but my challenge is to make sure we remain humble and keep our feet on the ground.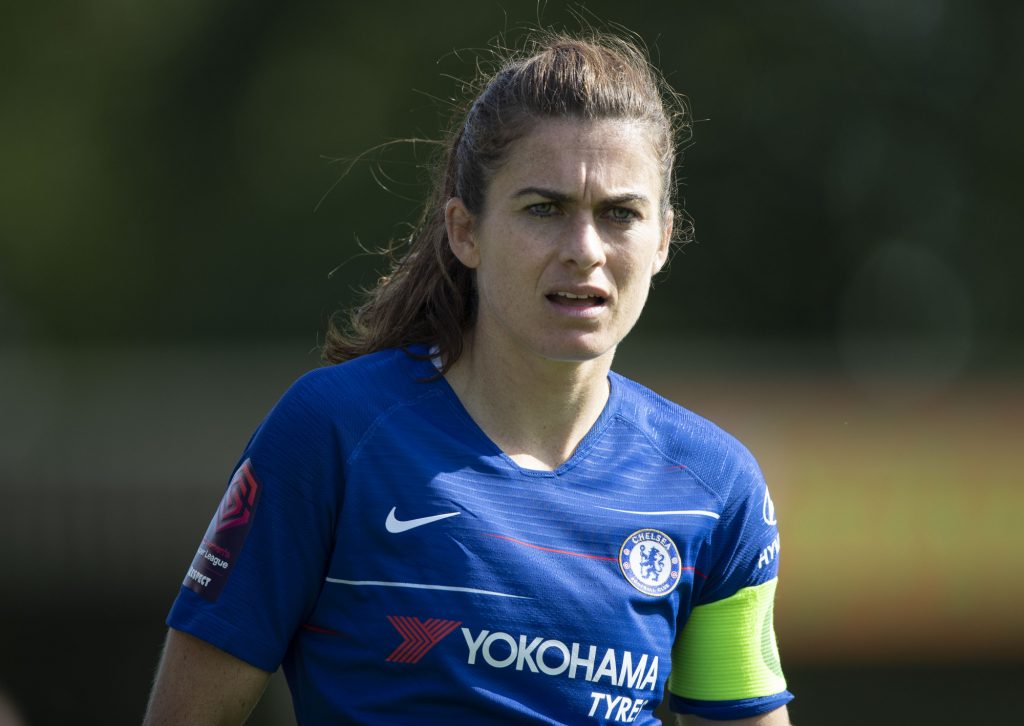 On social media abuse experienced by Karen Carney:
I'm really pleased with how as an FA we dealt with it and we do some great work with the players. Karen's situation was highlighted more than others and that was partly because of me, I took the decision I needed to make public some of the stuff our players have to deal with, sometimes you have to do that.
What we found coming out of that is most of our players have to deal with that abuse to some extent and we're now working towards a strategy of how to handle that. We have to be open an honest, we don't get half as much as maybe male footballers get but that doesn't make it right.
What we can't do is police it, we've spoken to the relevant social media companies and we've had them come in and give lectures to players in the last camp about what to put out there. It's not going to go away, we're not going to win that battle but I said to my players if you can't handle it you have to come across social media.
We can't police it, there were incidents last night on social media that were disgusting and there's a bigger picture in this, that's why we put the message out because ultimately, it's wrong. People say to me it's part and parcel of the job but to me that's wrong.
On positive ticket sales:
It will be sold out [at Rotherham] and that doesn't surprise me. When I first took the job there was this panic about needing to sell tickets but now I don't really worry about it because I know the fans will come out.
Our players are becoming popular and people are enjoying our style of football. I came out of both games disappointed but I got so many positive messages and it means the women's game is going where we want to be, I think we're winning that battle, and a full crowd on Sunday will be a great way to end the year.
Rotherham is one of the best new stadiums I've been to. We've been there before and what I like is when we go to Rotherham or Notts County they're the best places to go to. The kids come out, the atmosphere was great.
At Nottingham, I was a bit worried because it was a 12:30pm KO on a Premier League day and even though this Sunday there's some massive Premier League matches we're still going to sell the game out. 
We're probably going to have to start going to Premier League stadiums soon and I said that to The FA when I took over. I actually probably made a mistake that day because the best atmosphere are at the Notts County's and the Rotherham's, these places outside the major capitals and we can't wait, it will be a really good game.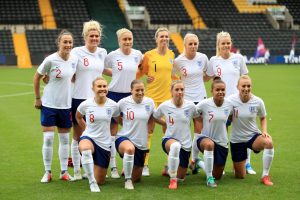 Watch both matches LIVE on Twitter at @Lionesses
First up: Austria v England
Thurs, 8 Nov 2018
BSFZ Arena, Vienna
Kick off 5pm (UK time)
England last played Dominik Thalhammer's side [ranked 21st in the world] in their final home game before Euro 2017. Ellen White, Lucy Bronze and Izzy Christiansen all scored in a comfortable 3-0 win at Mk Dons.
Then: England v Sweden 
Sun, 11 Nov 2018
Kick off 1:30pm

AESSEAL New York Stadium (Rotherham Utd FC) NOW SOLD OUT