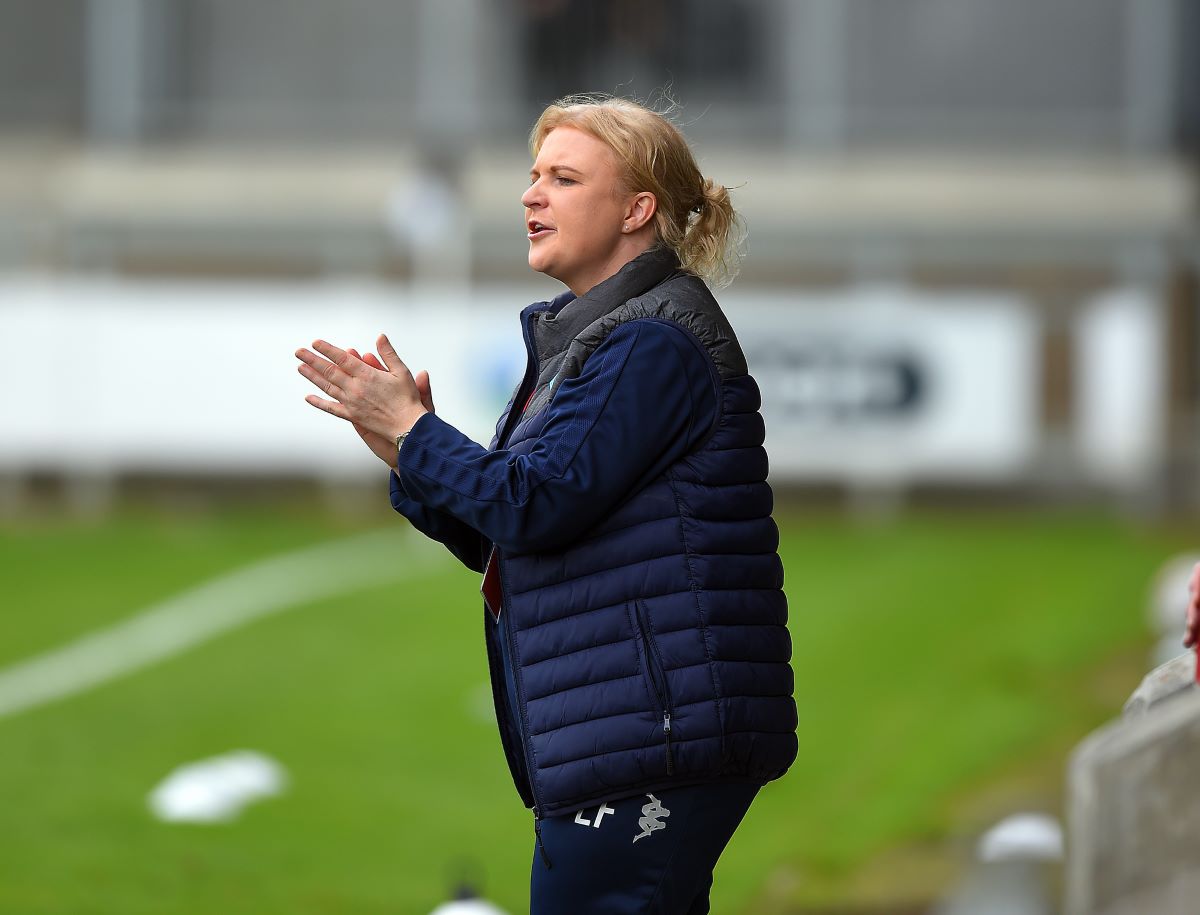 London City Lionesses' Lisa Fallon steps down from her position as the club's head coach for family reasons.
Current assistant coach, Melissa Phillips, will take charge as caretaker manager, starting with Sunday's fixture against London Bees.
Lisa Fallon told londoncitylionesses.com: "It is with a very heavy heart that today, I step away from my role as Head Coach of the London City Lionesses due to family reasons.
"Being appointed as Head Coach at this club was both an honour and a privilege – and was a very proud day for my family. I thank everyone at the club sincerely for their understanding in me prioritising my family's needs at this time.
"With my family based in Dublin, and the team based in London, the logistics of travelling to meet the needs of both – whilst in the midst of the Covid-19 pandemic – are no longer viable.
"Having worked closely with Melissa Phillips over the past few months, I know  she is a talented coach and brings great experience to the club. With all the expertise and dedication of the backroom staff, she will continue to develop this team in a very positive way and I'm excited to see the progressions."
Diane Culligan, Chairwoman, said: "Lisa Fallon is an outstanding football coach. Despite being with the club for only a few months, the positive impact she has had on and off the pitch is immeasurable. Although we wanted Lisa to continue as our Head Coach, I accept that is simply not possible for her in the current circumstances."
#Lionesses: Norway to visit Bramall Lane for December friendly