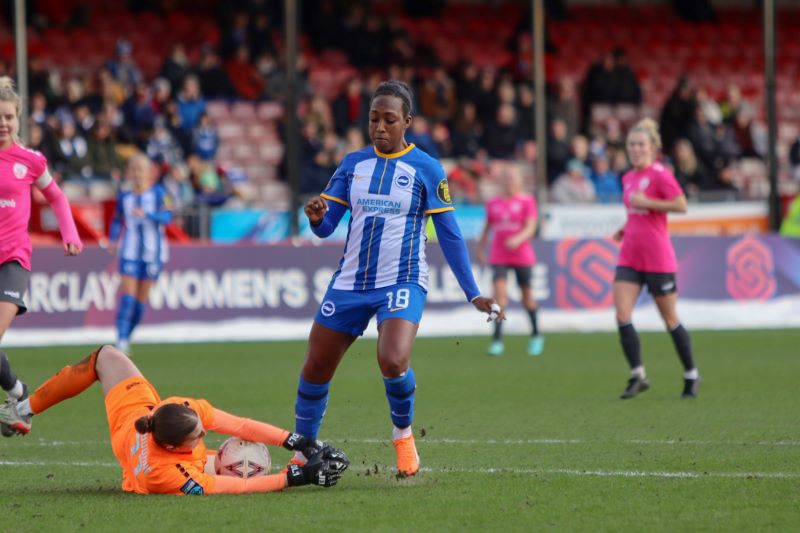 London City Lionesses have signed 30-year-old forward Danielle Carter from Brighton & Hove Albion a two-year contract.
Carter played over 100 times for Arsenal before moving onto Reading, from where she joined Brighton in 2021.
Internationally she represented England at U-17s through to U-23s, followed by four caps for the seniors.
Carter told londoncitylionesses.com: "I had conversations with Nicola [Williams] and Carolina [Morace] and the vision they set out for the club was very exciting,"
"Promotion is obviously the main aim this season, that's the dream we are all collectively working towards. We need to get points on the board very quickly and build from there. It's an exciting prospect."
Head coach Carolina Morace commented: "Danielle's talent and experience will be important for the team.
"She has played at the highest level, which is something she can pass to the team. We have already seen how much her presence has impacted the other players because she can be a role model. She's very humble, which is something I really like because it means she is still willing to improve.
"I don't want static [attacking] positions, I want the forwards to interact and rotate. She's very good at dribbling and in one-on-one situations, which is exactly what we need."