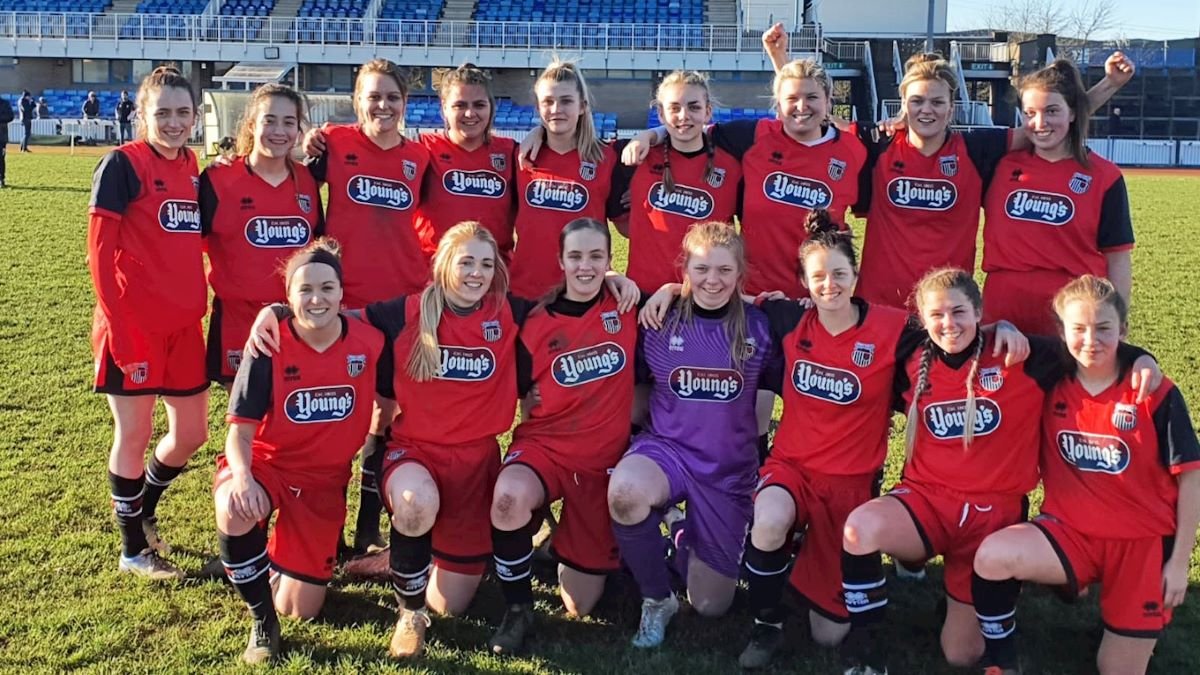 Grimsby Town's Lincolnshire Women's County Cup Semi-Final with Cleethorpes Town will take place at Blundell Park on Sunday 16 February.
The Lincolnshire County League leaders knocked out Grantham Town 10-0 in January's quarter-finals and Dale Houlston's side can now test themselves against local rivals from the North East League.
Manager Dale Houlston told grimsby-town.co.uk: "There will be some nice local good-natured rivalry leading up to the game I am sure, that is is what makes these local cup ties fun after all isn't it?
'There might be one or two funny dilemmas too, from people who have a connection and fondness for Cleethorpes Town but are Grimsby Town fans. Possibly the other way around too. Cleethorpes is a lovely little club, and in actual fact my daughter Ava has been playing football for their under 15 girls this season..
"One thing is for sure, it will capture the imagination of a lot of people in the area and it's certain to be well supported, especially as the game is going to be played at Blundell Park. I think that based on our last game at Blundell Park, where we had over 500 supporters, we might see quite a few more than that this time, and we might be about to set another record for the area in women's football attendance."
Admission will be via the Main Stand, with turnstiles opening at 12:30pm and tickets can be purchased in person from the Blundell Park ticket office, or via the online ticket store.