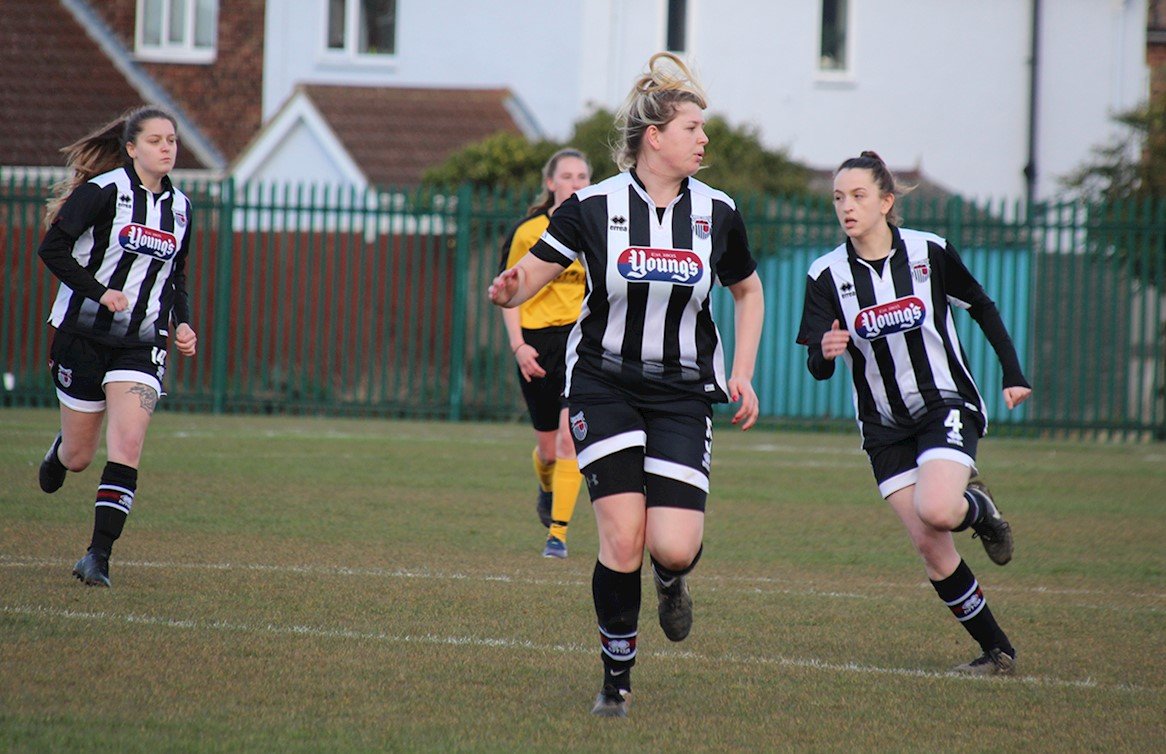 Grimsby Town will be playing in the East Midlands League next season after their promotion application was accepted by the FA's Women's Football Board. 
The Mariners had been looking good to clinch the Lincolnshire League title with just two games left to play, before the campaign came to an abrupt end. However, applications to move up the pyramid were later opened and Grimsby got their wish to compete in the EMWRFL Division 1 North after all.
On hearing the news, a delighted manager, Dale Houlston told the club's website: "I am absolutely over the moon with the decision and I think that the FA have made an excellent call in the interest of women's football in our county. There was no doubt that had those final two games gone ahead, then we would have been crowned champions with promotion. It was unequivocal and we set out a compelling case in our application which was also well supported by Steph Powell at Lincolnshire County FA."
On the players' reactions to the decision, he said: "They are really buzzing and proud as punch for each other. So are the coaching team as well. They all stay in touch daily in their group chat, and I think there might be a few celebratory glasses of beer and prosecco enjoyed tonight in their online virtual gatherings. I have no doubt that they will all enjoy this moment and look back on it as being a somewhat surreal moment in our history. It's obviously not the usual way a team would enjoy celebrating, but it will still mean every bit as much to them".
Houlston added: "We can now look forward and prepare for next season in the knowledge of where we are going to be. It gives our players every bit of the reassurance that they needed, and it also enables us to continue to look at strengthening the team to compete favourably at the next level.
"We want to be in a position to compete strongly again as we want to be pushing on and winning promotion to tier five."