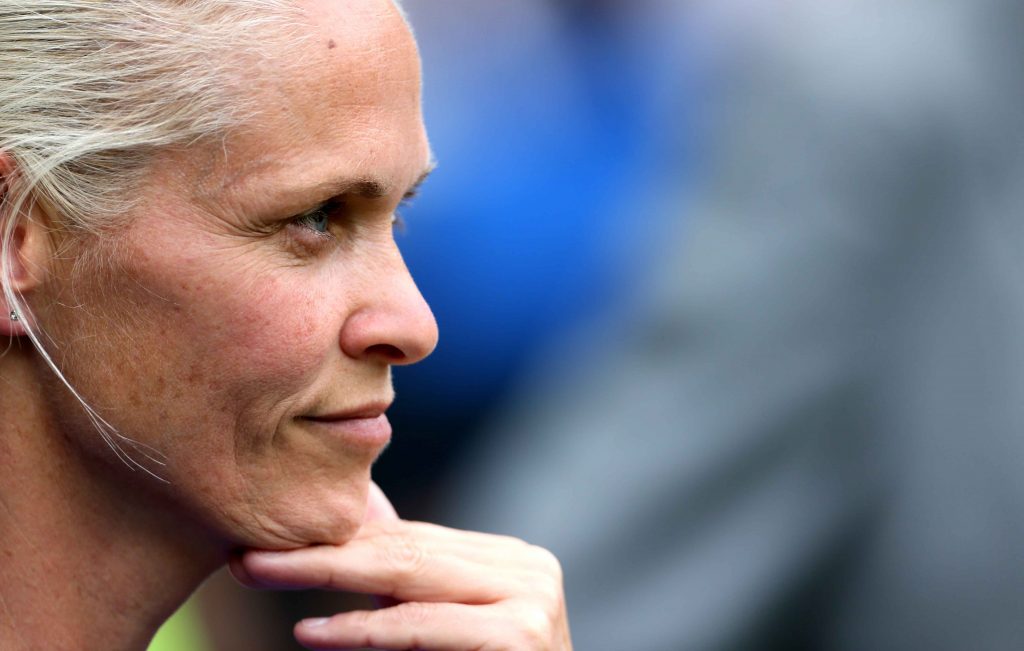 A tanned Shelley Kerr sat alongside her captain Rachel Corsie in a packed press room at Roazhon Park in Rennes today (Thursday) to face questioning from the media ahead of their clash with former Women's World Cup champions Japan. Since swapping the heat of Nice for the sun, rain and cloud of Rennes, the squad have moved to secluded hotel and had a chance to regroup and refocus, reports Catherine Etoe. Here's what they had to say about their preparations and their opponents…
Shelley Kerr on how her expectations might differ from the England opener:
Our expectations are still the same, the target hasn't changed for us, we still want to try and get out of the group. It's a different type of game, we are going to face a very competent Japanese team that are technically very good players, proficient with both feet, their movement is incredible so our game plan changes a little bit in terms of how we combat that.
On Japan's surprise goalless draw to Argentina:
It probably makes our job a little bit more difficult because the dynamic changes for Japan. We know how good Japan are, just because they only drew against a lower ranked team, we are still in for a tough, tough game. They have some exceptional players and we have to be mindful of that. But certainly, it doesn't change the way we approach the game, but perhaps it does for Japan.
On what they learnt from that match:
I don't think you can take anything away from the performance Argentina put on. I thought they were very compact, they defended very deep and it worked for them because Japan couldn't find the space that they normally can create by good movement. They were resilient defensively, but Argentina were also a danger on the counter. Will it be the same game? No. You have your own style and your own system and we have to be mindful of that because it's a style and a system that suits our players.
On learning from England loss:
At this level you have to critically reflect, we have to critique the players, we have to critique ourselves as coaches, because you never learn from anything if you don't do that. We've addressed that and now it's about thinking of the positives we had in the second half and taking them into our next game against Japan.
On how they will approach the Japan game:
To try and get out of the group we need to win at least one game, our plan hasn't changed. Are we going for a win? Of course we are.
On her insight into their opponent's mentality having previously worked for a Japanese company:
Culturally the values instilled, very efficient, effective, disciplined, organised, it's what we have tried to instil in our team. I've been a huge admirer of the Japanese team for many, many years. World Cup winners, runners-up, they are a formidable team and that shouldn't be lost here just because they drew against Argentina.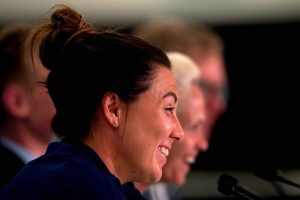 Scotland skipper Rachel Corsie on what she sees in her team mates that gives her confidence:
I've known a lot of the girls for a long time, I think the best way to sum that up is the second half against England. It would have been very easy to come out in that second half and feel the pressure and almost collapse. There was no way we were going to allow that to happen, every single player stepped up and to get back in the game could be crucial for us and could help us to get to the next round.
On whether the cooler conditions in Rennes will help Scotland:
For me no, I like the heat so this rain has been terrible. No, obviously, the nature of the game [in Nice] was difficult, especially for the amount of running, certainly the midfield and the wide players had to do. I think you saw how much we've grown because at the end of the game I think we were as strong as England were and we finished it strongly. Of course the conditions play a big factor always and I think the rain is forecast again tomorrow and that will bring it's own challenges.
On how they are getting on in their new base in Rennes: 
It's secluded, we have our own space, we've regrouped, we've been able to be around one another, to help those who perhaps needed lifted up and just come together and spend a lot of time as a group.  I think we feel really focused and we've had a great two days on the training pitch and I think the players have felt it's been good to get back on the ball, play a bit more freely in training and feel we can express ourselves tomorrow a little bit more.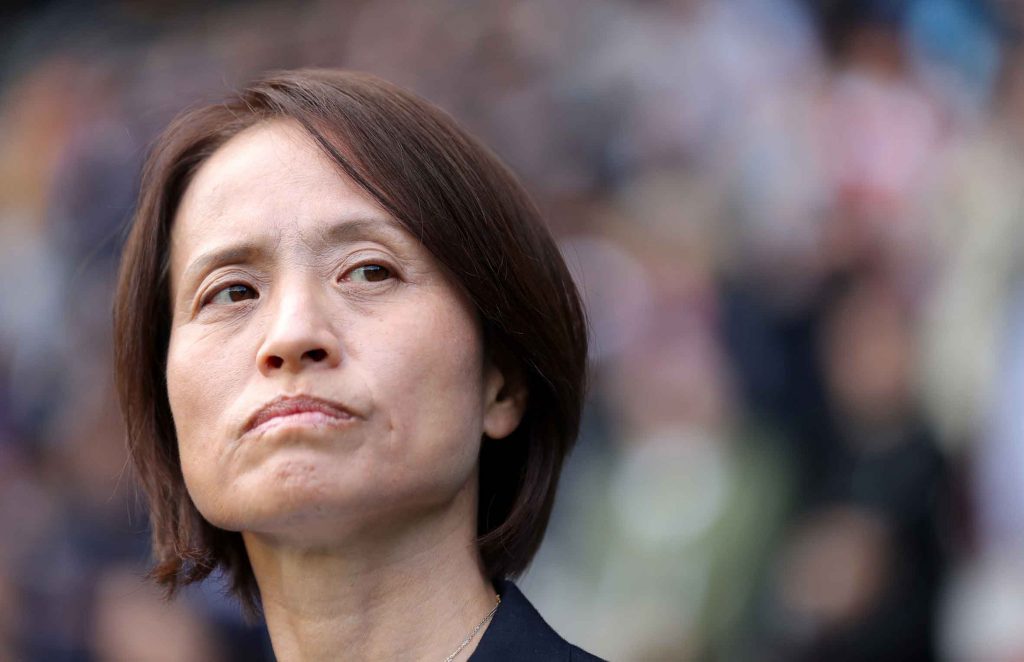 Japan's first-ever female head coach Asako Takakura also met the press on Thursday. A six-time winner of the AFC Women's Coach of the Year gong, Takakura scored 30 goals in 79 appearances for her country and played at two World Cups and one Olympic Games. Japan's goalless draw against underdogs Argentina was not the ideal start in this competition for the head coach, but her players know what is expected of them against Scotland and they go into the game with a "challengers spirit". 
On the injuries on her roster:
There are a few injuries, but they are recovering day by day and they are putting a lot of effort to recover so it's not bad in terms of readiness.
On the result against Argentina:
Of course we put everything into it and unfortunately the point was only one because it was a draw. That said, the players were somewhat disappointed but they changed quickly their minds to look forward to the second match. The tournament started not that long ago and we are still in the early stage and it is so important for us to keep the psyched up mood.
On the must-win nature of the Scotland match:
Yes of course we must win, this is a match we must win and every player understands this, where we are. I trust them that they are going to play well.
On how they will approach the game:
Whichever match you are in, of course we want to play aggressively, we will be always thinking about goals. I always ask my players to think like that. We don't play backward facing games so tomorrow everybody will have to work really hard.
On their tactics against Scotland:
I cannot reveal how we are planning to attack but all the Japanese players have their own strengths and characteristics, we have shared what we would like to achieve as one. Scotland are powerful and speedy and quite tall, and of course they have to be feared. Every player is playing at a very high level, all of them. Most of them are very speedy and therefore we have to watch that speed.