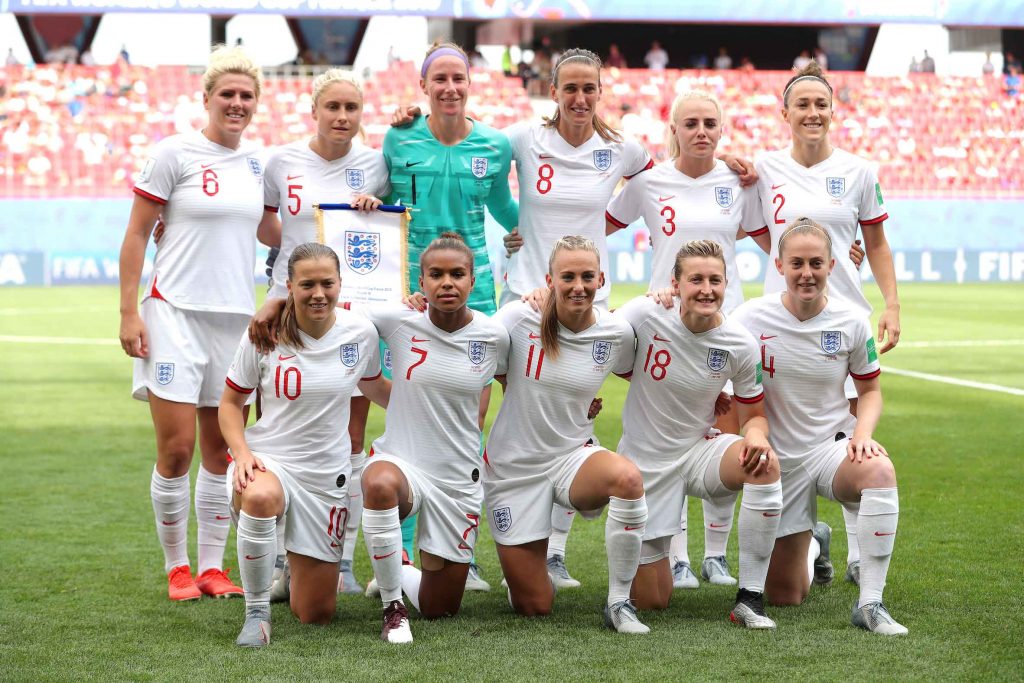 After a truly bonkers two hours of 'football', England emerged 3-0 winners and World Cup quarter-finalists. It would be fair to say that it wasn't their tidiest performance under Phil Neville but the Lionesses remained the calmest heads in the stadium in simmering temperatures in Valenciennes. Many a column inch and hours of talk-time on radio and TV has discussed the behaviour of the Cameroonian cohort but here's some of the thoughts from the calm and collected England players themselves as they reflect on the game and the future tie against Norway…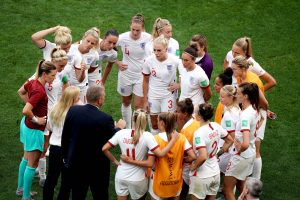 FRAN KIRBY

On the game being a 'mad' one:
It was. It was something we didn't expect to happen in a game of football but we had to focus on ourselves, keep our heads in the game, make sure we didn't get wrapped up in it. I think we did really well. We just wanted to play. That's all we wanted to do. We wondered what was going on, what was happening. They obviously got frustrated but we needed to focus on ourselves, keep our heads in the game and keep our performance up.
On whether the players saw the replays on the screen:
I think that's what they were complaining about, obviously it's difficult when the goal gets given offside and it goes to VAR. They still believed it was offside but you could see on the replay that Ellen [White] was onside. We had to keep ourselves in the moment and make sure we were ready to go when the game got restarted.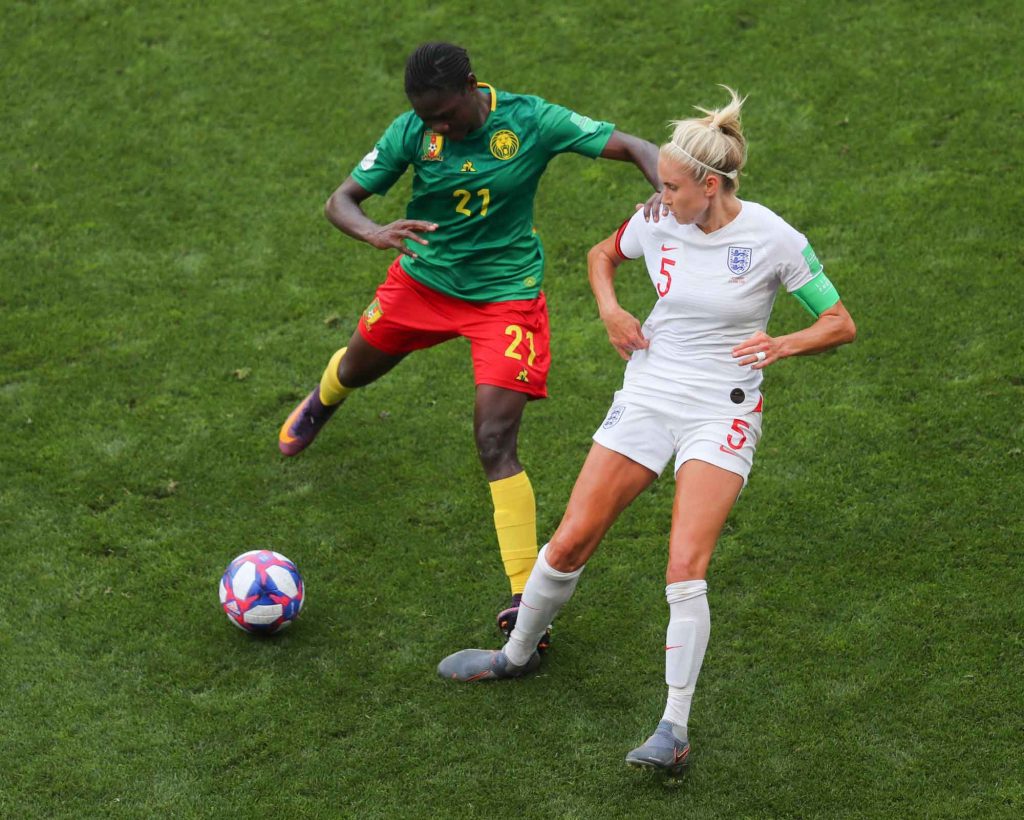 On the preponderance of strong and late challenges:
That's part of football. When you have the ball and teams get frustrated, they make challenges and aggression is part of the game. They brought that but we kept our heads, made sure we were ready for it and we got the win. That was the most important thing.
On whether she has any sympathy for them:
It's just part of the game now. It's going to happen. As disappointing as it is for them, it's football now. We're trying to nullify mistakes.
When those breaks happen, we get together, we talk tactics, what's going right, what's not. It's better to use it in that kind of way rather than get frustrated.
There's always talking points in football, be it VAR or a decision enforced by VAR. We need to focus entirely on the quarter-finals and Norway and make sure we're in the best position going into that.
On whether she watched Norway v Australia the other night:
I did. It was a good game, it was end to end. It's always exciting seeing a game go to penalties. I'm going up against some teammates now, which is going to be fun. I'm going to enjoy it.
On Norway's strengths:
They're a footballing side. They want to keep the ball and they have some quality individual players. They work hard, they really, really, run. That's a big strength. It's going to be a good quarter-final.
On whether the heat and conditions affected them:
We've been saying from day one we'll build up momentum and match fitness game by game. To see players coming in to make their debuts in World Cup is amazing. You want to make sure to maintain the tempo, so when they come on they're in the game and it's not something petering out in the final minutes but something everyone enjoys. We did that today and hopefully the girls that came on to make their debuts remember that special moment because it's amazing. All the girls that have come on to make their WC debuts have been amazing, they're chuffed, they're smiling. You want girls to come on and get experience at this level, that's what it's all about. Absolute fair play to them and congratulations.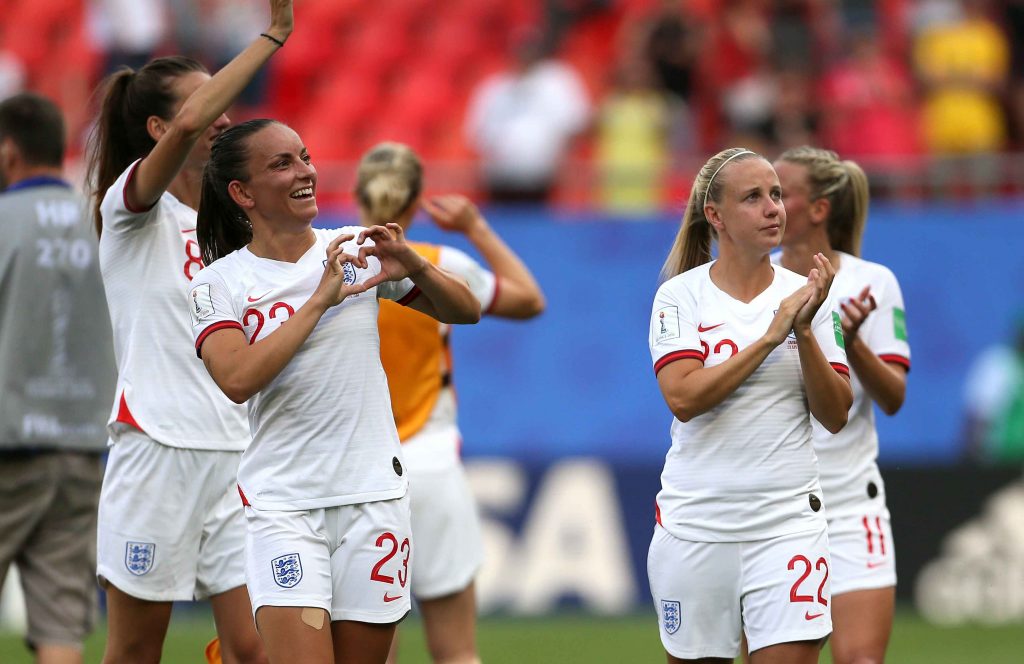 LUCY STANIFORTH
On being pleased to make her WorId Cup debut:
Yeah! I've been waiting for this moment the whole of my life. I'm just so happy to get on the pitch and get some minutes.
On the what the atmosphere was like in dugout, watching on through such a dramatic game:
It was erm… it was enjoyable because it's a football match, at the end of the day. It was a difficult environment, with the weather it was very hot. I'm so proud of the girls, they did a great job. We knew we had a task at hand we delivered.
On being an important contributor from the bench, especially in hot conditions:
I feel like if you spoke to anyone in this team, you know how important every member of this squad is. I knew today that obviously the conditions were going to play a big part, so I just wanted to give as much energy to the girls on the pitch as I could.
On whether she celebrated Ellen's goal then stopped celebrating and then started again:
It was a strange one! My first experience of a VAR goal and yeah, it's great, because you get to celebrate a goal twice!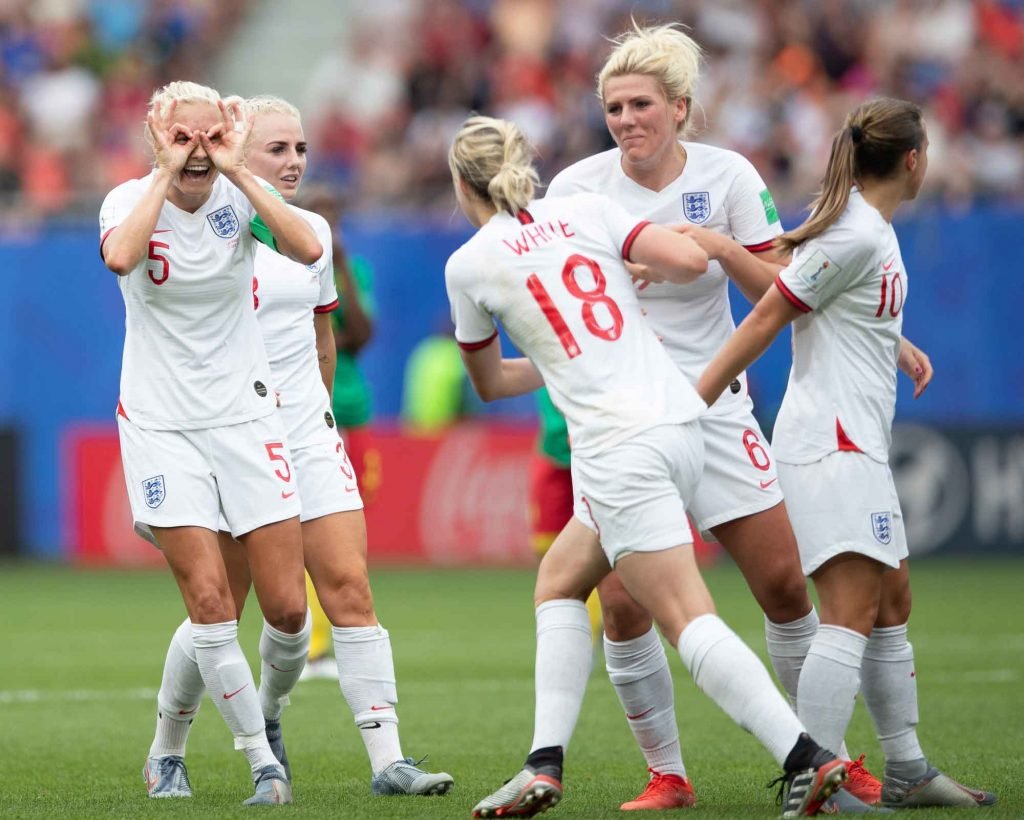 ELLEN WHITE
On having scored four, excellent but fairly similar goals, and if she is surprised to still be finding the space to do that:
I've got very good players around me and they seem to be finding me in those pockets. I'm delighted to be getting off the back shoulder of defenders and that's been working really for me. So if I can keep that going, that would be great.
On whether she needs a secondary goal celebration for when a goal is awarded following a VAR decision:
That's a good idea actually, maybe I need to think of another one. Though I don't really want it to go to VAR, to be honest. I''d just prefer it to go in and it be a goal.
On hearing that kids (boys as well as girls) are doing Ellen's goal celebration back in England:
Awww, that's super cute, that is. That's why I play football, to make little kids happy and to make people happy. My nieces have been doing it loads, so that makes me really happy as well, so that's very sweet. Thank you.
TONI DUGGAN
On whether she was happy with her contribution, particularly in terms of assists:
Assists. One was a free-kick, one was a corner. The first corner I took I hit out of play so the second one I was a bit nervous! It's what we work on on the training pitch so I'm delighted for the girls today. We knew it was going to be tough, we didn't know it was going to be like that but the girls managed their heads and we overcame it.
On whether she is growing into the tournament, personally:
I felt I performed better today. I feel there's a lot more to come from me. The game against Japan I felt rusty, I'd only had two sessions with the team and you could probably see it. I demand high standards from myself and I know there's a lot more to come.
On keeping you head in a game and situation like that:
We were prepared. We've spoken about and we keep speaking about it every day, with VAR you've got to be patient, you've got to be relaxed and switched on. You could see us all pointing to each other, to our heads, telling each other to relax, we really managed the game well. The team deserves credit, Phil deserves credit and we all pulled together.
On whether she has ever been in that set of situation before:
It was manic. but it's the World Cup. Anything can happen. I think that's what VAR is causing. There's a big delay, teams are confused as to what's happening, they've got replays on the screen which players are watching. When you're on the other side you have to wait for the decision. They carried on the game, so great credit to them, but we got the win and we're delighted.
On Ellen White's current goal-scoring form:
You need that in any team, you need a goalscorer. We've all got it under our belts but I don't care who does it as long as they do it, hopefully she continues to do it but the other girls chip in as well.
JILL SCOTT
On the game:
I don't think I'll ever be in another game like that to be honest. There was a lot of VAR incidents and a lot of protests. It kind of had everything to be honest. I think one thing that I'm proud of is how logical this team stayed and we just focused on the next moment that we could control. I thought we did that fantastically well.
We had spoken about it in the build-up. I think sometimes if we're talking about things directly before the game it probably means you're not properly prepared. So yeah, we knew it was going to be physical and we knew that if you took three or four touches on the ball, you will probably get it taken off you because that's what they want.
On the physical nature of the game:
There were obviously a few rough challenges but you know that in games like this everybody is just so desperate to get to the next round. I think that was the same for Cameroon and they probably knew we going to be technically too good for them… so they probably had to play a more physical game and I think that's probably what you saw.
I think you learn the more games that you play it's about when you can actually go and win the ball and when you have to hold. It was a physical gamble. I've never been in a knockout stage of a tournament and it not being physical because there is so much at stake.
On becoming the first England player ever to make 18 world cup finals appearances:
It's an absolute honour – and a very proud moment for me. A couple of games before people were saying about Fara Williams being around that mark. Fara is someone that I have looked up to my whole career. I played with her, too and she taught me so much about playing in midfield. And then Peter Shilton, what a legend. To have my name even mentioned in that sentence is something that I never thought would happen. I think records are something that I will look back at at the end of my career.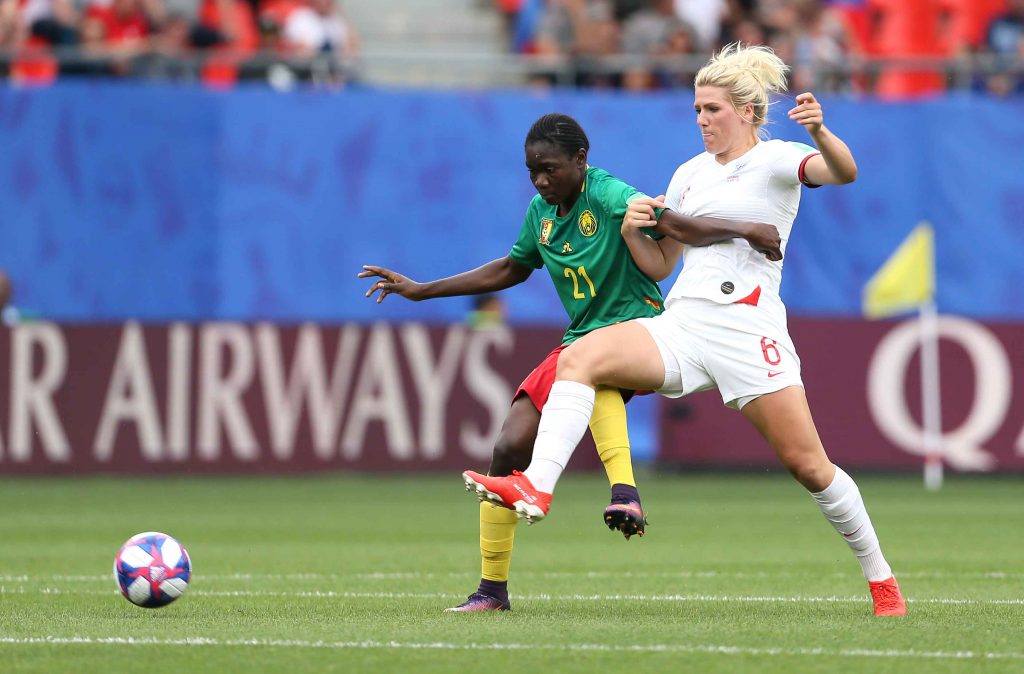 MILLIE BRIGHT
On the game:
It was a strange game, we always knew they were going to be physical and would bring their physical presence, so we knew we had to win that battle first. If we could do that, then we could get the ball down and do our passing and implement our game plan. That's what we did and we got a few goals.
On whether there is any concern about defensively, there were a few mistakes:
Every game we are wanting to improve, we analyse every single game and we want to tighten up in every single area. We've grown, we have become even better, but there are still things we can get better on.
I think that's football, there is not a game of football anywhere, where you do not make a mistake, it's just part of the game. As long as you recover from it, there are no issues. We definitely have no concerns, these things happen in the moment, but of course we want to tighten up even more.