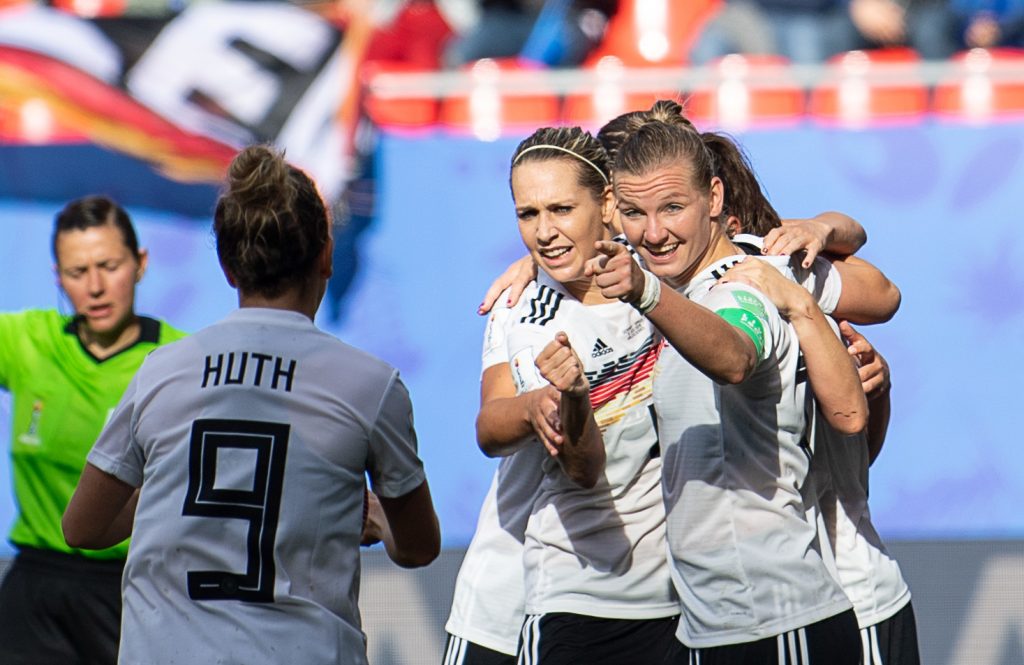 Our junior reporter Iris Fine (read all about her in 'Born Kicking in Issue 54) lives in Brussels and she's sending us write-ups from games the she and her mum and dad attend…
Germany 1-0 Spain
12th June, WWC2019 Group B, Stade du Hainau, Valenciennes.
by Iris Fine
Germany beat Spain 1-0 after a hard and closely fought match in the Stade du Hainaut in Valenciennes, despite not having their star player Dzsenifer Marozsán available, who was missing with a broken toe. Spain started brightly, their midfield making lots of quick short passes.  But they didn't make the most of two early chances and Germany settled.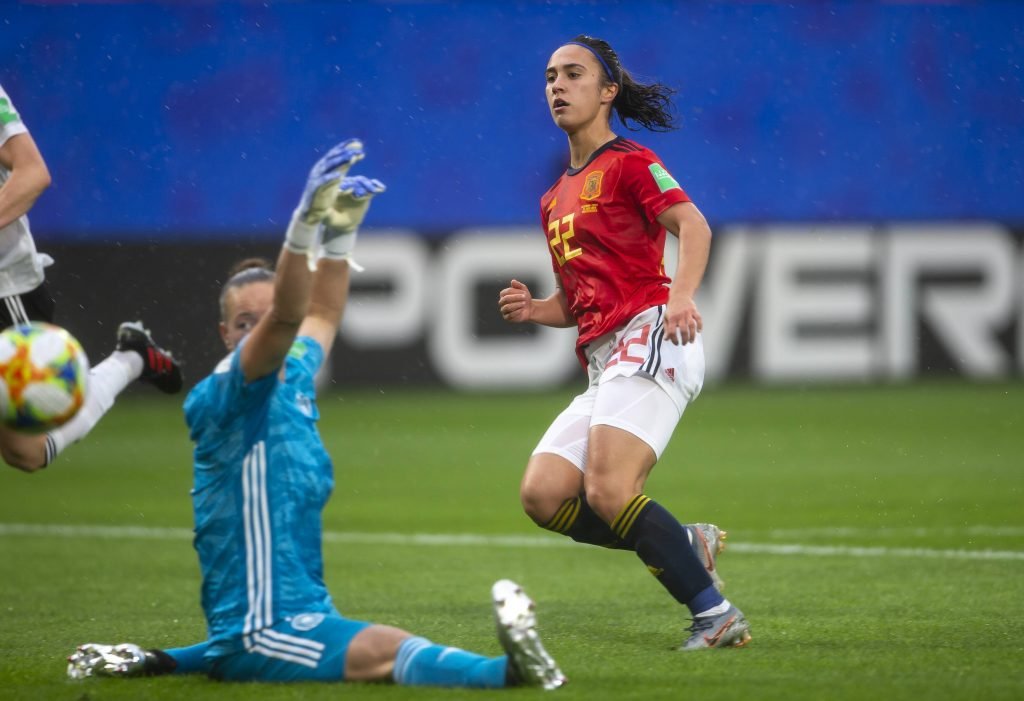 Germany's defence started to keep Spain away from the danger areas. Their midfield kept passing long balls down the right for the forward Svenja Huth to run on to. In the 42nd minute, one such move led to the goal. Huth ran to the byline, crossed to Popp who headed the ball towards the goal. The Spanish goalkeeper Paños dived and saved the header, but didn't catch the ball, which rebounded loose for Sara Däbritz to bundle over the line. GOOAALL!!!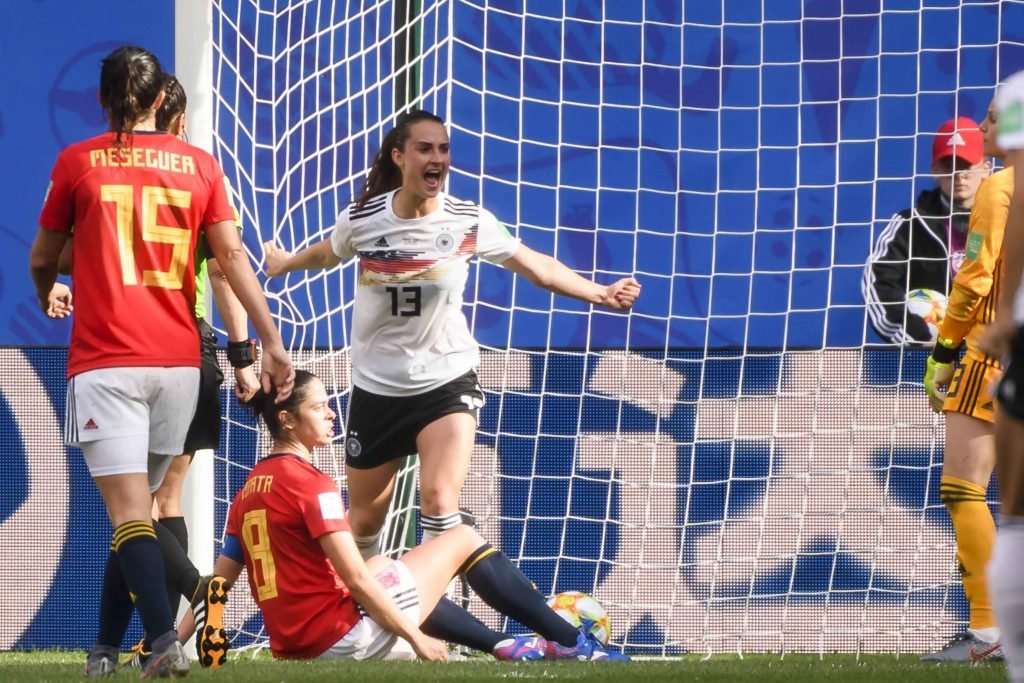 In the second half there were fewer chances for both teams as Germany closed the game down. There was one big chance for Spain, however. In the 62nd minute Nahikari García received the ball on the D in front of the German goal with a defender tight behind her. She turned her marker leaving herself one on one with the goalkeeper only for the defender to knock her feet away. The referee gave a free kick on the edge of the area, but it should have been a red card for denying a clear goal scoring opportunity.  Despite Spain having a lot of the ball, they found chances hard to create for the rest of the game thanks to the  well organised German defence.
The result of this game leaves Germany top with six points and Spain second with three points. The other teams in the group, China and South Africa, are bottom with no points but meet each other in their second game of the tournament.