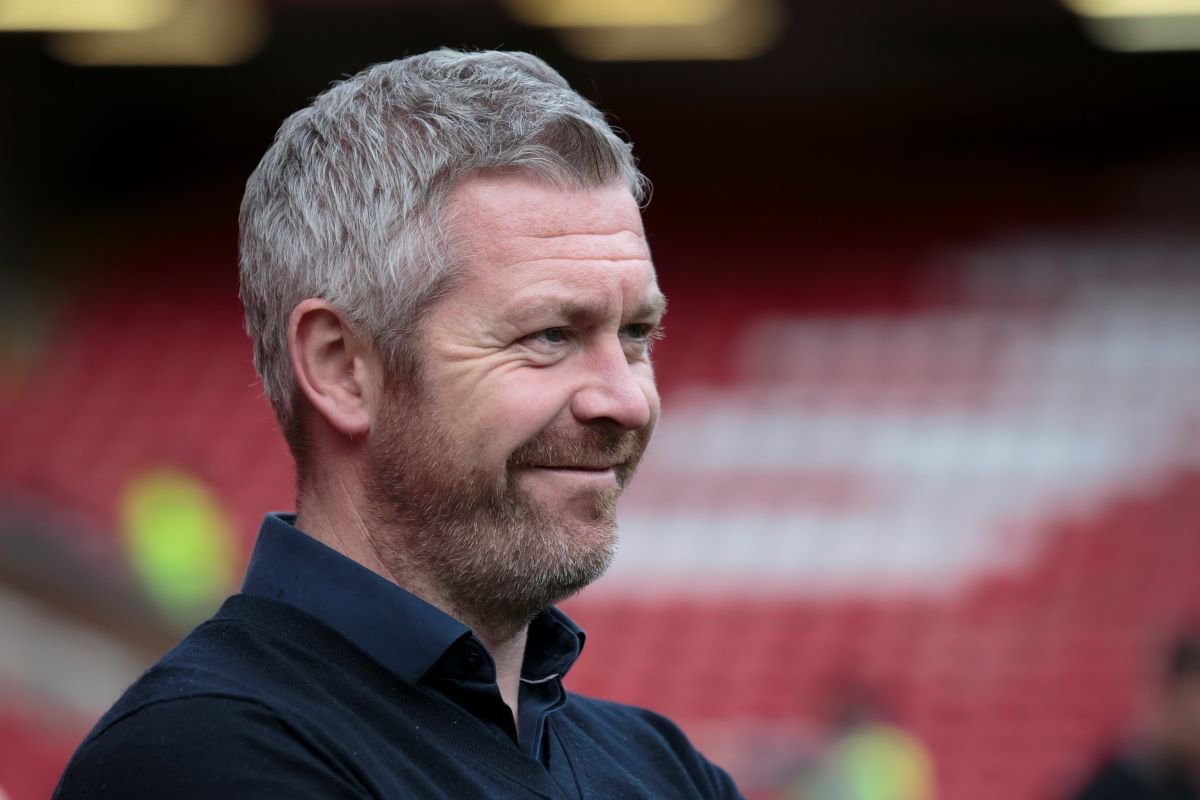 Everton manager Willie Kirk says ending the 2019/20 Barclays FA Women's Super League season was the "right decision" and has paid tribute to his players' professionalism during an uncertain period.
Kirk also reflected on a season which saw Everton make significant strides on and off the pitch, highlighting the Blues' historic 1-0 win over Liverpool at Anfield in November as the most thrilling moment of the campaign and revealing the personal reason which made the Toffees' derby victory an extra special day.
The FA announced on Monday that the Women's Super League & Women's Championship Board has decided to end the season "in the best interests of the women's game."
Kirk says the ruling offers clubs, players and staff important clarity, and explained how his squad – who have continued to train extensively during lockdown – will now enjoy a well-earned period of rest.
"My initial reaction was that it [ending the season] is the right decision," he told evertonfc.com.
"All 12 clubs have been fairly consistent with that over the past couple of weeks.
"It's disappointing we've not been able to finish the season, but we're comfortable with the decision.
"The players have been very committed to their programmes.
"It was tough for them, because they were having to keep up with their fitness but not having the motivation of training alongside their teammates.
"And we've never had a fixed date to return. I think there was a sense of relief that people now know where they stand.
"As far as I'm concerned, the players can now enjoy this time to rest and not feel guilty about that. They need that because, while we have not had football in a couple of months, they have been non-stop with their training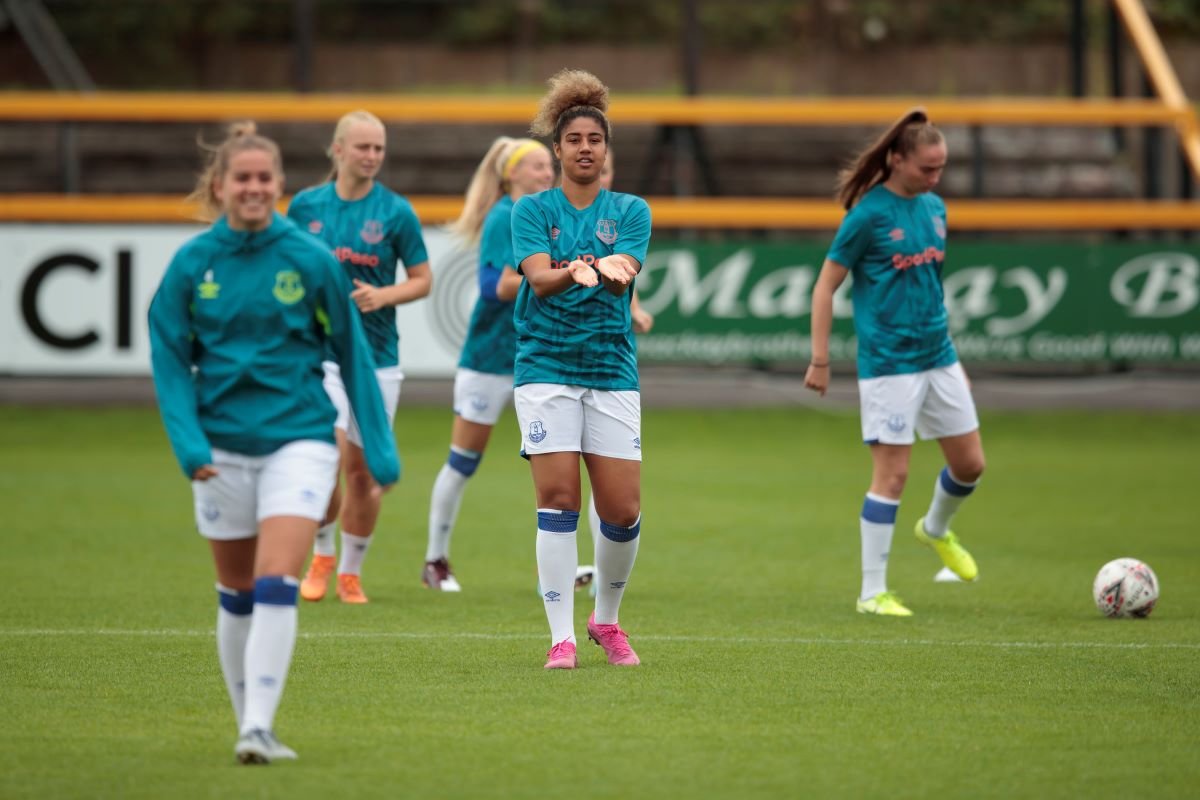 Everton were in the thick of a relegation fight when Kirk was appointed manager midway through the 2018/19 campaign.
He successfully steered the Blues to safety and Everton were seventh in the WSL before the season was halted, just four points behind fourth-placed Manchester United.
The Blues had also reached the quarter-finals of the FA Cup, with Kirk's team set to host Chelsea in the last eight.
"In terms of our season as a whole, I think 'satisfied' is probably the right word," Kirk said.
"I don't think we're delighted about it. But we're certainly satisfied in terms of the progress, going from a relegation battle the year before to comfortable mid-table.
"It's given us a good foundation to build on going forward.
"That's something that's been in my mind for a few months now, even before the lockdown, and we can now really put plans into place to kick on."
The past season saw Everton take on Liverpool at Anfield as the stadium hosted its first-ever WSL Merseyside derby.
The Toffees emerged victorious, with Lucy Graham's first-half winner at the Kop end proving decisive in front of more than 23,500 fans.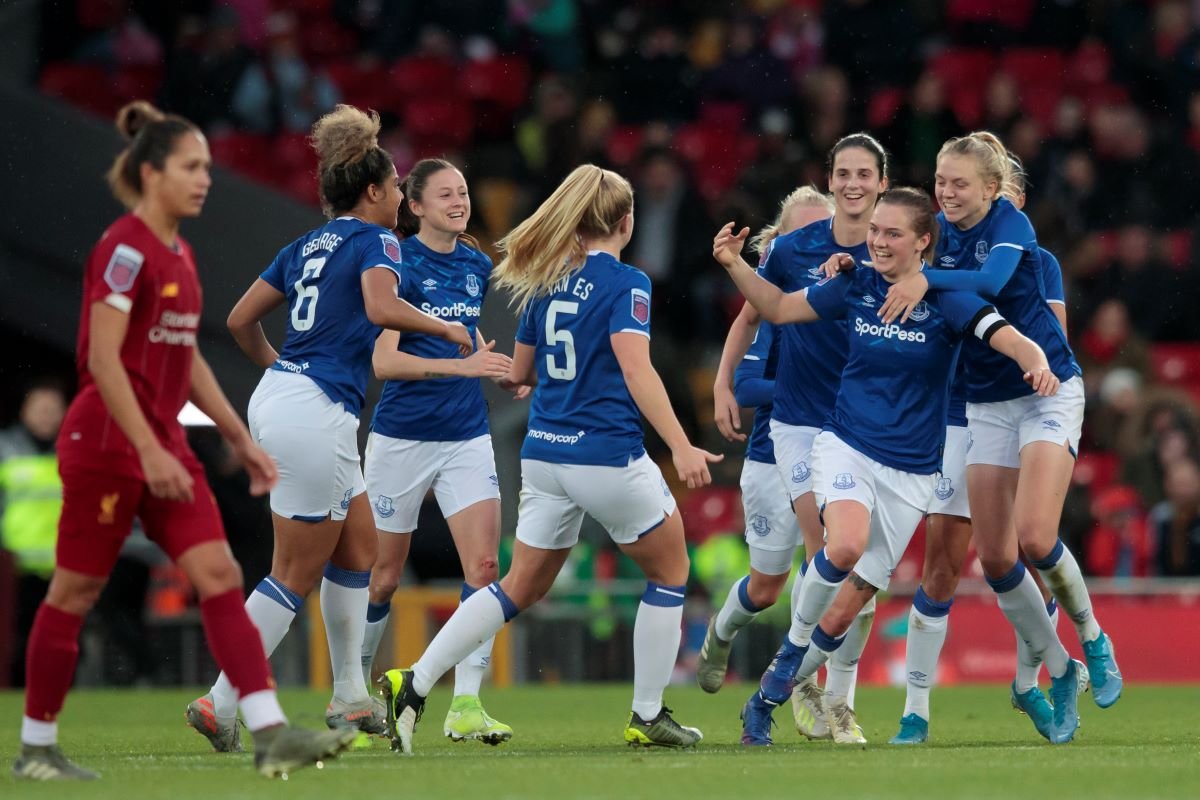 "That was the most exciting moment of the season – professionally and personally," Kirk said.
"Professionally, to win at a ground like that against your local rivals, it was fantastic. I don't think we played particularly well, but I think we showed a side to the team that we want to develop – character, digging in, resilience and showing that will to win.
"The second half, in particular, we displayed that, when we were defending our lead in front of the Kop.
"It was also the day I found out I was going to be a father for the first time. The whole day itself was really special for me.
"Another very important moment was the first game of the season. We won 1-0 at Birmingham and I think it gave us that belief that we'd been trying to instil in the players during pre-season.
"We had a really strong pre-season but if we'd been unable to carry on the momentum from that in competitive matches, that might have taken away some of the team's belief. We've then built on that, and that's something we won't need to work on as much going into next season, because we've got a very strong group of players."
Kirk, who is due become a father in just two months' time, outlined his plans over the coming period.
"I've got another couple of weeks' worth of work to do in terms of reviewing the season and planning for next season," he said.
"Then it's gearing up for the arrival of baby number one.
"My girlfriend is due mid-to-end of July. We've most things in place, we think, although I don't think you can ever be fully prepared!
"But it's very exciting."