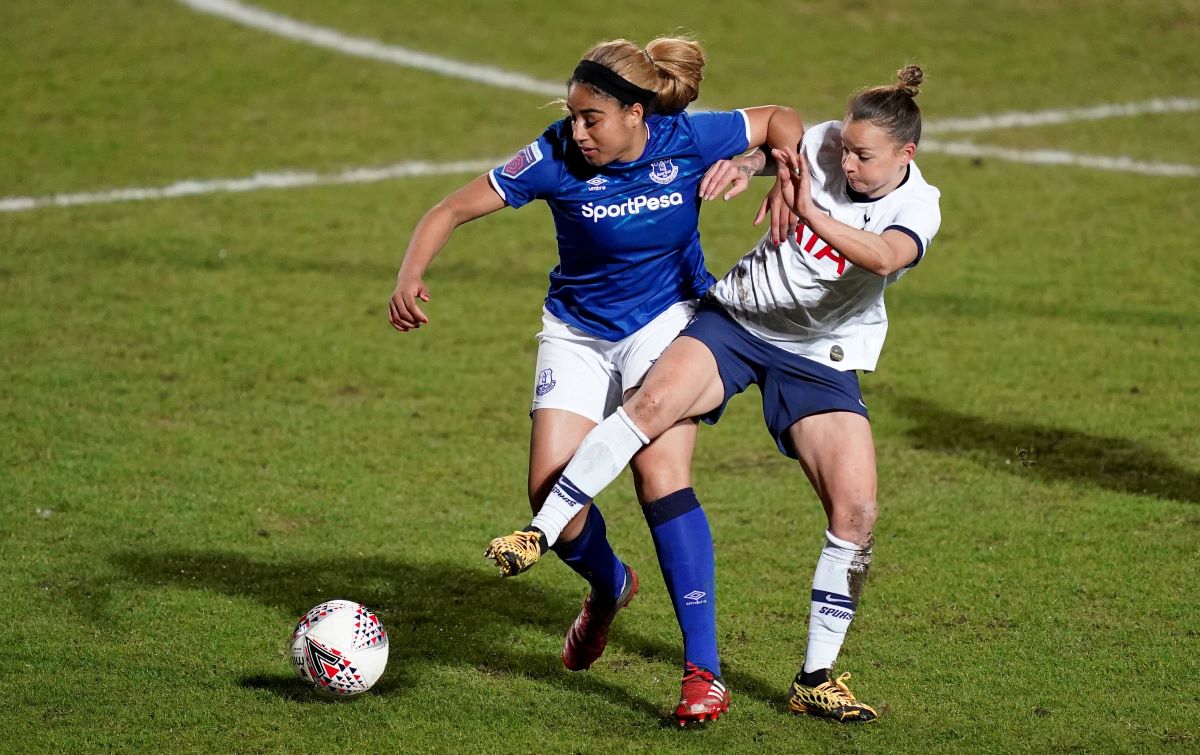 Gabby George is to make it a decade with Everton Women after the 24-year-old defender signed a three-year contract with the Toffees.
Suffering a difficult spell through injury over the course of 2020, having ruptured the anterior cruciate ligament in her left knee in February 2020, she was unable to undergo surgery until four months later due to the COVID-19 pandemic.
George told evertontv: "It's been a difficult previous year for me and I'm happy that the club have extended my contact so I can show what I can bring to the table.
"I think the next three years are going to be vital in terms of the player that I want to become. Since Willie [Kirk] has come in, I have developed as a person and as a player.
"I want to continue to do that and take my game to the next level. I've always been a player that's been driven internally. External things don't motivate me; it all comes from within.
Manager Willie Kirk told evertonfc.com: "Since I've been here, Gabby has been a pivotal member of the squad. We missed her quite a bit when she had that long-term ACL injury.
"As we expected, she came back even stronger and in an even better physical condition. She got a run of games last season which will set her up well for next season."
Marc Skinner appointed as Manchester United Women's Head Coach