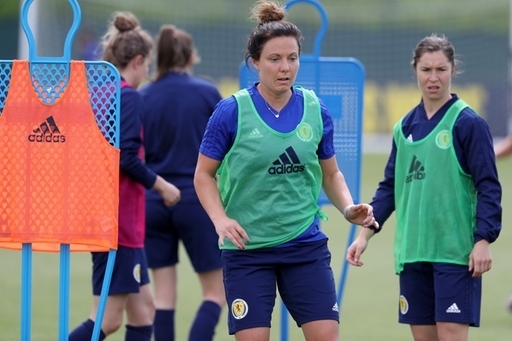 It's game face time for Scotland this evening (Friday), as they welcome Cyprus to Easter Road in their first match since crashing out of the World Cup. Shelley Kerr's side are eyeing a place at Euro 2021 and a win in this opening qualifier is of the utmost importance, reports Catherine Etoe. 
Even so, much of the talk when skipper Rachel Corsie met the media in Edinburgh this week was not of Cyprus. Rather, Corsie was grilled about a meeting between staff and players to discuss a reportedly frank and upsetting World Cup debrief that took place in June. There wasn't much detail to be had, but here's what the Utah Royals defender and consummate professional Corsie said about the meeting and moving forward…
On the meeting that kicked off this week's camp:
"Ultimately there was always going to be a reflection period, a review as a whole. I think the meeting was important irrespective of what's followed since the World Cup. It was a really productive conversation and an open forum, there was a lot of player input and similarly there was a lot of staff putting things forward. It's important that we stay as a collective because that's the only way we improve. We ultimately need to ensure that we are at our absolute best to qualify for the Euros and that's what individually we want as players."
On whether she believes Shelley Kerr genuinely wishes she had done things differently: 
"Without question. She's openly come out and said that publicly and she's said it within the private environment of our group and that was well received. There were other components that came as part of that, a lot to do with her performance and the environment that we created and how we can improve on that and I really do think that there's a turning point now for the squad because we can really push forward. We have been really objective and detailed and analytical and it gives us the opportunity to grow and we now have to grab that. The people involved and the people selected for this camp have a role to play in making sure that we do move in the right direction."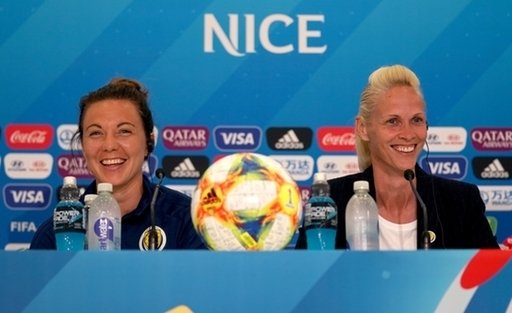 On whether, on reflection, Shelley made fair points even if the delivery of them was an issue:
"Yeah, I think naturally there was a lot of emotion throughout the build up to the World Cup, during it and certainly after. Naturally, when you don't achieve what you set out to achieve, there are a huge number of disappointments. It is part of the reflection period and there is going to be things whereby you never want to hear that you've not done as well as you could have no matter who is telling you that and I think that was something that as a group we were very open and honest with one another. That and time has added to the whole reflection of everything but I also think it was an important period. We've spoken about it and we've worked through it and we can now make a decision and the decision we are choosing to make is one to step forward."
On whether it was a shock for some players to hear criticism after so much positivity in the lead up to the tournament:
"Perhaps. It's part of the professional game and it comes with the growth that we've all seen within this squad and what people think we're capable of. It just comes with there being more media attention and the more we have these conversations, debates and criticisms, that's what ultimately interests people in sport. So as players we perhaps need to just respect that and understand its purpose and the broader part of the game and find our own mechanisms to encourage one another and keep everyone on the same page and make sure we know where we're going and what direction we're heading in."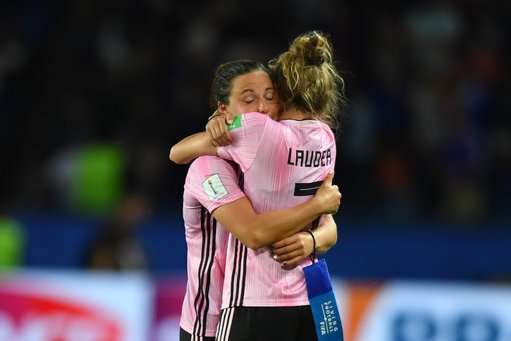 On the trust between management and players and whether it will have to be worked on:
"It was hugely important to have that meeting and for us to be able to have that as a group and be together for that. Yeah, part of the healing process can take a long time, it will take longer for others than it will for some and there are some new faces who have come in who have no emotional connection to any of that and that's sort of nice too. We are a really, really strongly knit group and we'll work together to make sure that everyone is okay and make sure we're ready for Friday. It's one game at a time and we have to get a result and that's the bottom line."
On whether she is satisfied that any apologies were accepted:
"Yes and I think for me, being heavily involved in the whole process and being that connection from the players to the coaching staff and the Association, I think it certainly was sincere and it's something that as a group of players it's our responsibility to understand what our role is. We've talked about it, we've got things off our chests, we've had good conversations and ultimately our role is to perform on the field and work hard in training, prepare for games and that's what we'll do."
On keeping those who missed this camp in the loop:
"We're in close communication everyone involved and no-one will be left out. There's a lot of transparency, we have a great group of players, there's communication amongst everyone almost every day and especially every day when we're [in camp] so no-one will be left behind."
And on the upcoming match:
"I really do think it's a good thing that qualification comes around so soon because when you suffer that disappointment in a game like there was against Argentina you almost want to get straight back on the pitch and fix it and this will be the first opportunity to go again. It won't offer any redemption from what happened but you look forward and it's another opportunity to play on a big stage in a big tournament and continue to create history and then you can drive standards and grow the game and build on that interest that we did create."
MATCH DETAILS:
Scotland v Cyprus
UEFA Women's EURO 2021 Qualifier
Friday, 30th September 2019, kick-off 7.35pm
Easter Road, Edinburgh
TICKET INFO FROM SFA: Tickets can be bought online HERE. Tickets are £5 for adults and £2 for concessions. You can purchase online and print at home, or send an eTicket to your phone. All supporters are advised to buy online to avoid queues on the night. Tickets are on sale online until kick-off.
On the night, supporters will be able to buy from three windows at the ticket office, and from the West ticket pod, situated outside the West Stand – there will not be a cash turnstile.
Scotland Supporters Club Members should go to the ticket office prior to the match, to present their card and receive their ticket.
The match will be live on BBC ALBA and BBC Sport online.
You can also keep up to date with the match via our Twitter feed, @ScotlandNT