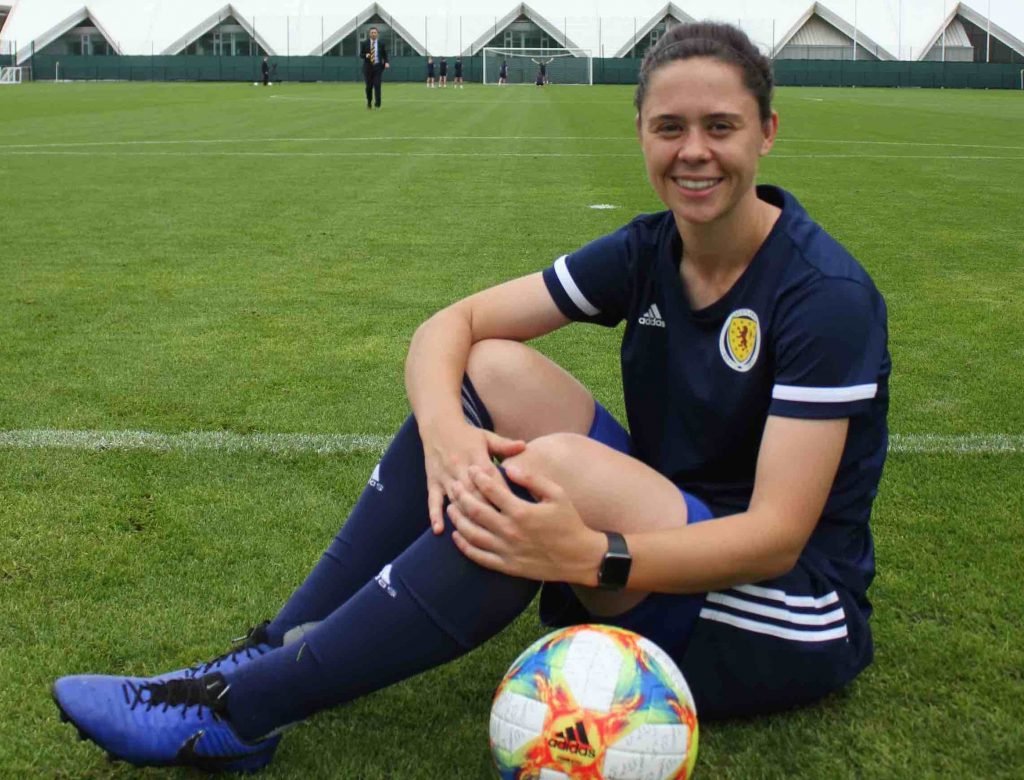 Zoe Ness played her part in Scotland's historic World Cup qualification campaign but agonisingly missed out on a call-up for France 2019. Now, the 23-year-old Lewes FC forward is back on senior duty as Scotland eye their third major tournament berth, this time for Euro 2021, reports Catherine Etoe.
Shelley Kerr's side kick off their Euro qualifying campaign this evening against Cyprus at Easter Road. Here's what the imposing former Mallbakens IF and Durham striker had to say about that match, Scotland's clear the air meeting this week, the squad and her ambitions…
On why she decided to sit in on the meeting:
"I've been with the squad before the World Cup. Unfortunately I missed out on selection, so for me it was just to be there and support the girls."
On whether she was shocked to hear of the fallout from the World Cup:
"There's always different takes on the story, but I think it's just sometimes in the heat of the moment when emotions are high. I went out for the first game and the third game so I saw the high of the first game. I flew back out for the third game and being in that stadium and 3-0 up, speaking for myself, emotions were high and then all of a sudden it was like a massive low. So for the whole occasion it was a right mixture of emotions for a lot of people."
On what they can take from it moving forward:
"I think the biggest thing out of it is taking experience from it. We've qualified for the Euros in Holland and then we've qualified for the World Cup, now it's just about moving forward and taking those experiences and being consistent at tournaments."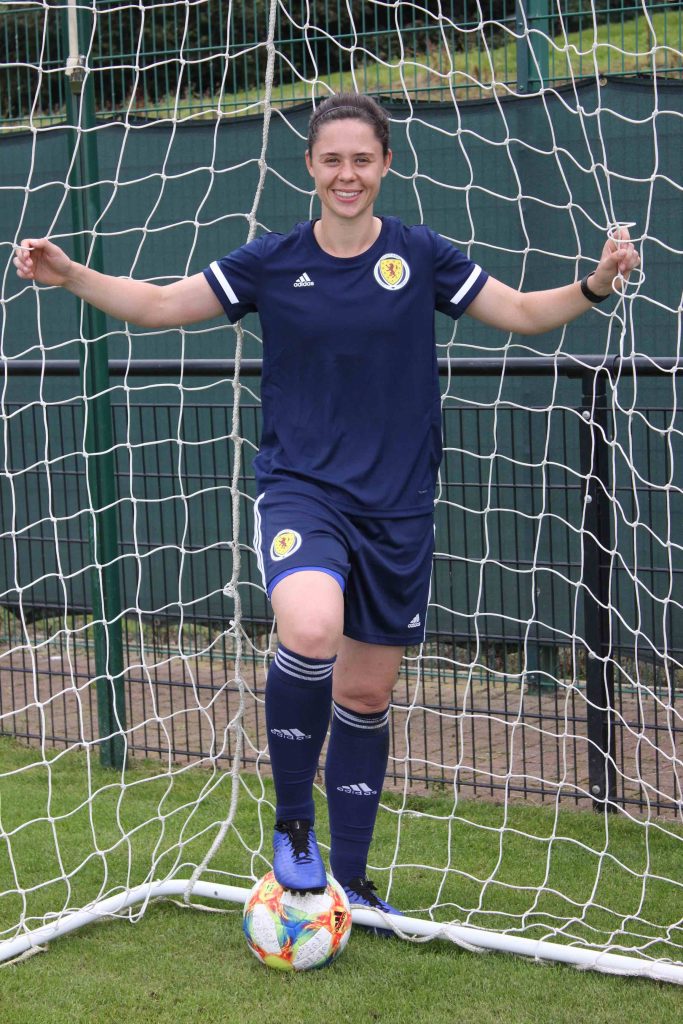 On refocussing as a national side:
"It's good that it's come around so quickly, we're now into a new campaign, so that we can regroup. We've got something now to focus on. It maybe would have been slightly different had we had a friendly but we all want to be successful and look forward and everyone is driven in the squad so I think it's really important that we're now into a qualifying campaign and everyone is focusing on Friday."
On the importance of the match against Cyprus:
"The biggest thing is it's really exciting that we're going to be at home and I'm expecting a good crowd. There's a lot of role models now in the team, a lot more compared to four or five years ago when I was coming through. So for us it's really key that we're playing at home and can get a good fanbase there and inspire the next generation."
On how missing out on the World Cup can inspire her:
"It only makes you more motivated, any disappointment can only set you back up for coming back up to the top. So for me it's about refocusing, knowing what I'm good at, knowing what I can get better at and just wanting to achieve that. I'm still not there yet but I hope that the next couple of weeks, in the next year and the next two years, that I see a big difference and I hope to be in that squad."
On her ambition to make the Euro squad if Scotland qualify:
"You can see how competitive it's getting, how much we've developed as a team, as individuals. You see where people started and where they're now at in terms of what club they're playing for. So I think collectively, for the national team, it's all about everyone bettering themselves. For myself, I'm very focused on making sure I'm also in that squad and playing my part."
MATCH DETAILS:
Scotland v Cyprus
UEFA Women's EURO 2021 Qualifier
Friday, 30th September 2019, kick-off 7.35pm
Easter Road, Edinburgh
TICKET INFO FROM SFA: Tickets can be bought online HERE. Tickets are £5 for adults and £2 for concessions. You can purchase online and print at home, or send an eTicket to your phone. All supporters are advised to buy online to avoid queues on the night. Tickets are on sale online until kick-off.
On the night, supporters will be able to buy from three windows at the ticket office, and from the West ticket pod, situated outside the West Stand – there will not be a cash turnstile.
Scotland Supporters Club Members should go to the ticket office prior to the match, to present their card and receive their ticket.
The match will be live on BBC ALBA and BBC Sport online.
You can also keep up to date with the match via our Twitter feed, @ScotlandNT
SPAR extend deal to support Scottish girls' & women's grassroots game