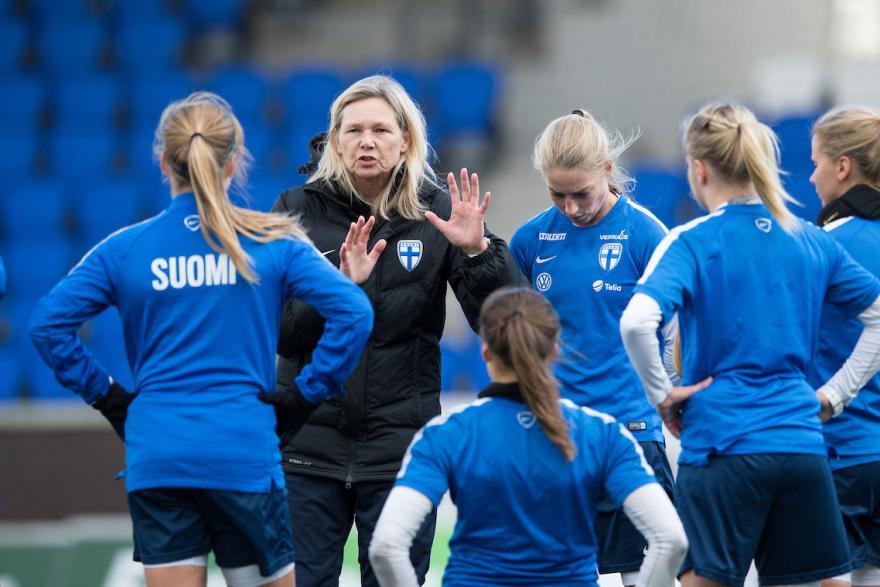 One of the most significant people involved in the development of women's football in Scotland over this century, ANNA SIGNEUL is tackling a new challenge with Finland. A pesky draw for the qualification round of the 2021 Euros will see her face her former team for the first-time, next summer. SheKicks' Sophie Lawson caught up with the Swede to discus the legacy she left in Scotland. 
SK: We've got to be cheeky and ask what your reaction was to Finland being draw in the same qualifying group as Scotland for Euro 2021?
AS: For me personally, it wasn't great, but the players, for Scotland, I don't think it matters. It's just for myself as I have coached them but it's not the same for Shelley [Kerr], she hasn't coached Finland, so she doesn't feel anything like that.
SK: Over your 12 years with Scotland, you oversaw huge developments and finally, at the umpteenth time of asking, you coached the team to a major tournament [the 2017 European Championships]. To see Scotland flourish, especially because it's under Shelley, and reach their first ever World Cup, does it make you proud of the part you played?
AS: Of course. That was my purpose when I went there and that's also why I stayed so long.
I really enjoyed what I was doing because it's really fun to work with people who want to develop. It's fun to work with, not just the [senior] players, but the parents, the young players, the coaches, the volunteers, the clubs… Sport Scotland.
We made progress all the time so, and I loved that. Long-term sustainability was always my purpose, not just coming in and doing well, qualifying, doing well at a tournament and then I go to the next country. It was never about that.
SK: How important is it for a coach to have that desire to create long-term sustainability?
AS: I think there's a really dangerous development in football that it starts to become more about the coach than the players and it's should be about the players and their development…I don't mean media but in terms of coaches. If the coach starts to see it as a career then the coach thinks in terms of, "What's best for my career?" Then you won't have the coaches that have passion for that club, or the development of the women's game. It becomes more about them than about the individuals.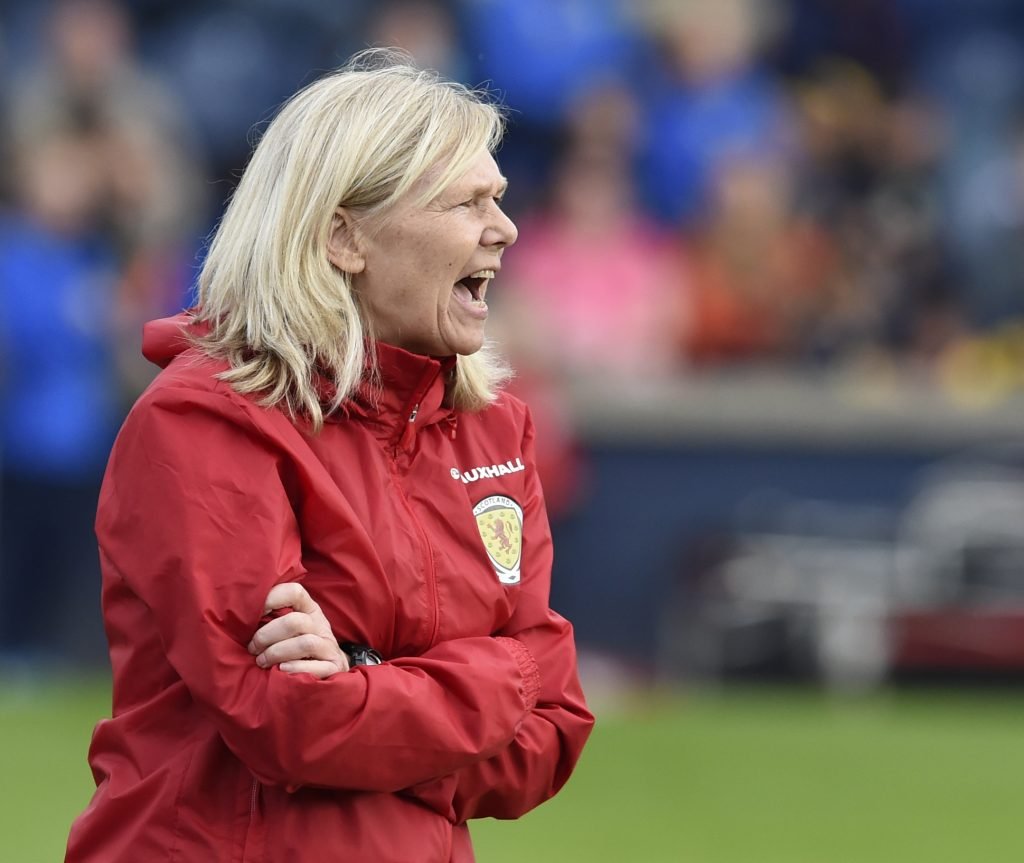 SK: You've talked a lot about the bigger picture, what would you say your philosophy is?
AS: My philosophy is that the most importing thing to get long-term sustainability is the clubs, working with the clubs and the coaches and the people and to get them to understand what is required. Look at the facilities, just things like that – the pitches we played on 12 years ago and the pitches now; it's a massive improvement just in standards around the women's game. That's what I'm proud of, it's not just the team it's all these other things. It's media interest, it's that the games, even the friendly ones are shown on TV, that they want to show everything, that they want to have interviews. 
SK: Was there anything in particular, during your time with Scotland, that helped to increase the media attention?
AS: What was happening down in England, especially what Hope [Powell] did all these years for the game, really fighting for media coverage and marketing. We benefited in Scotland from the success made in England and saying, "Okay if they're on TV, why aren't we on TV?" 
I think, if it grows in England, it's unavoidable not to notice what's going on in Scotland… Kim Little playing at Arsenal, being a star, being at the Olympics, Iffy [Dieke] and Jane Ross being there too. All these small things, it's not one thing. 
SK: You've spoke a lot about all these little things that have happened, all the people you worked with along the way, all those things you're proud of, but what of the players?
AS: The day I can sit in the stand and see this or that player has succeeded, playing for the national team or playing for that big team then I will be proud that I've been part of this player's journey.
SK: Who would you support if Scotland and Sweden played each other in the knock-outs at the World Cup this summer?
AS: That's a tough question… I would be very Finnish that day, I think [laughs] I am Swedish, I was with the national team for Sweden for ten years at youth level, and with Scotland for 12 years, so it would be quite hard to choose that day. If you're a coach yourself it's easy, you're loyal to your team.