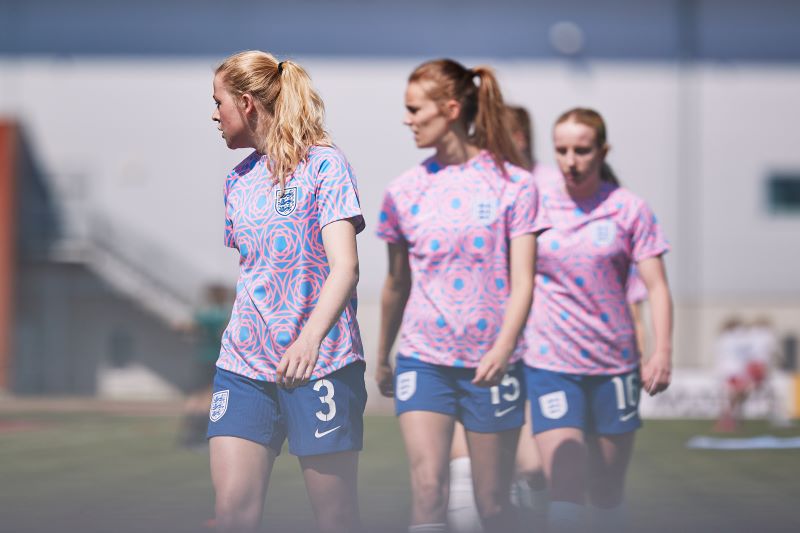 England finished second to France on goal-difference after a 1-1 draw in their UEFA Women's U-17 Championship group decider.
Katie Cox had to save from Naolia Traore in the first minute, who hit a follow-up over the bar when the Chelsea keeper later parried a Maeline Mendy effort.
Traore was again denied by Cox close to half time but moments later Bristol City's Mari Ward found the top corner from outside the box.
A goal-line block by Ria Bose and attempted clearance by Parkinson deflected over the bar off Chancelle Effa Effa kept England ahead early in the second half.
Araya Dennis had a shot blocked by the keeper and knocked the rebound over the top, before firing high again following Erica Parkinson's interception. Seconds afterwards, Traore crossed for Effa Effa to equalise.
Parkinson went close in the last minute of the 90, Ward just cleared the bar in added time, with Parkinson keeping out Mendy's late effort at the other end.
Mo Marley's side will now meet Spain in the semi-finals on Tuesday 23 May at 5pm UK time – preceded by France v Switzerland at 3pm – live on BBC iPlayer, BBC Sport and UEFA.tv.
The final is in Tallinn on Friday at 5pm, with live streaming as for the semis.