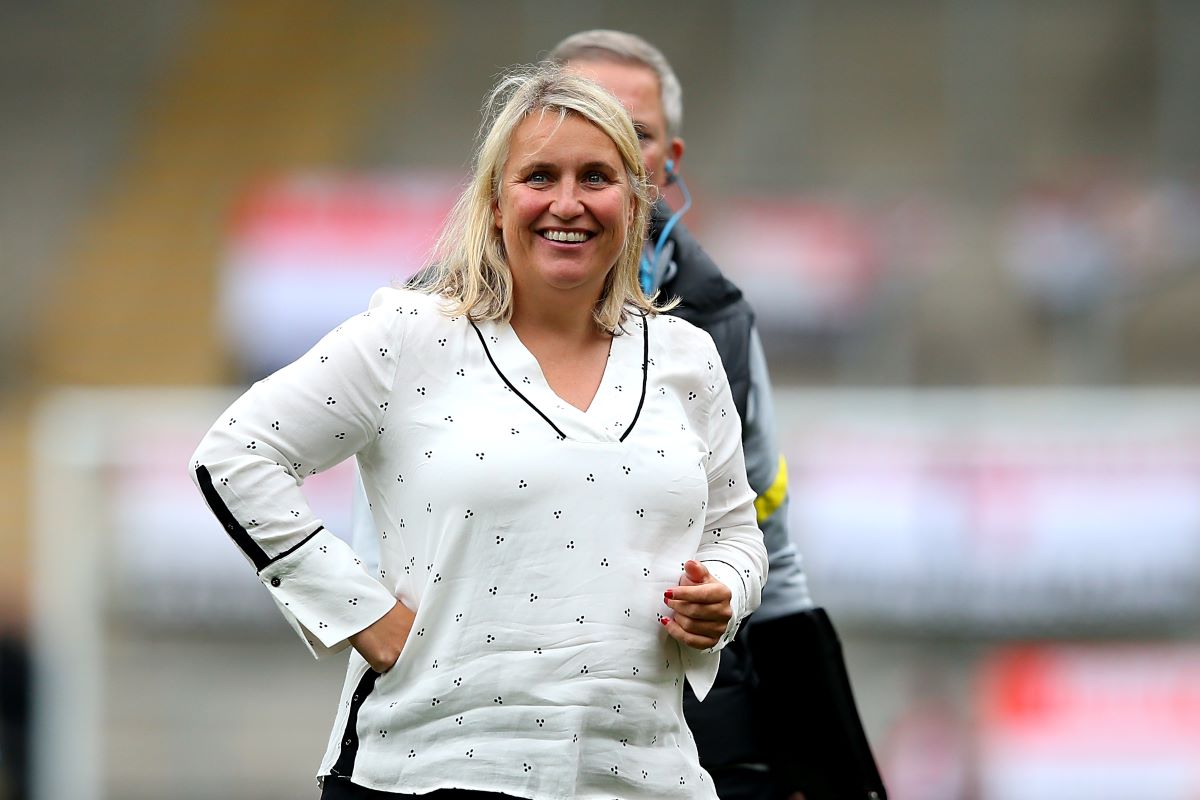 Chelsea's Emma Hayes has been awarded an OBE and first England captain Sheila Parker the MBE in the Queen's New Year Honours.
Hayes – honoured for her services to football – guided Chelsea to a domestic treble in 2021, their first ever UWCL final and a record-breaking 32-game unbeaten league run.
She was the WSL Manager of the Year, inducted into the competition's Hall of Fame and her expert analysis as a television pundit for EURO 2020 was widely praised.
Hayes told chelseafc.com: 'It was a huge shock to hear I had been awarded an OBE. It's an unbelievable honour for me and my family and a privilege I take very seriously.
'I would like to thank everyone who has worked with me across my career. I am fortunate and extremely lucky to have represented a fantastic football club and an amazing group of people over these past ten years.
'It's been an unbelievable ride so far, transforming from an amateur outfit to one of the top five clubs in Europe and I hope we've helped to pave the way for future generations to come. I couldn't have done it without the support, and I will be forever grateful to each and every one of them.
'A special big thanks to my mum and dad and wider family for their unwavering support throughout. This is for you.'
Sheila Parker, captain of the first England Ladies team in 1972, gets an MBE for services to women's football and charity.
The defender led England to victory in their first ever match, a 3-2 result over Scotland in Greenock, and kept the captaincy until 1976.
She helped Fodens to a shock win over Southampton in the 1974 WFA Cup Final, was in the England squad for the penalties defeat to Sweden in the final of the 1984 European Competition for Women's Football and was announced as an inductee to the English Football Hall of Fame in 2013.