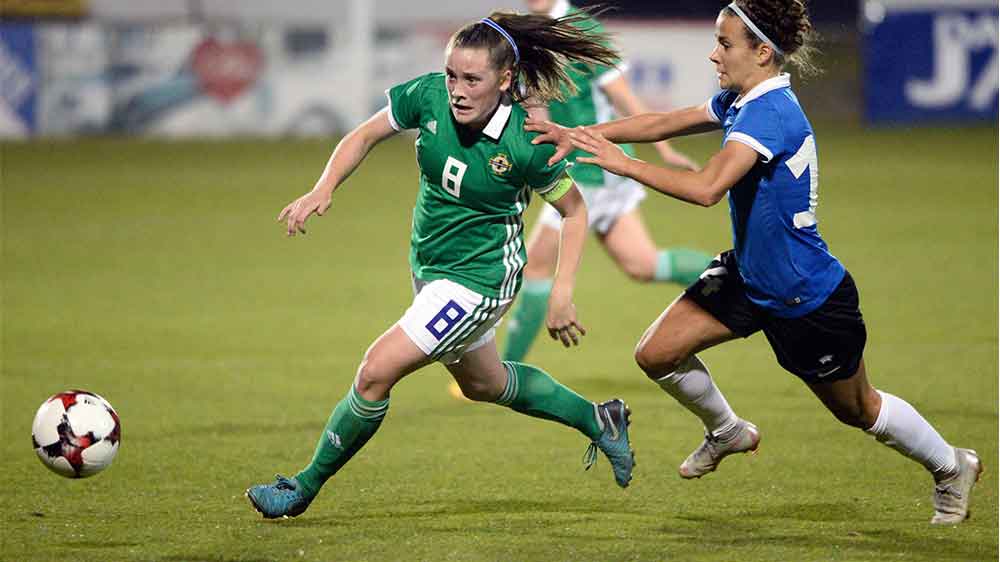 Durham WFC have signed Northern Ireland international midfielder Megan Bell from Linfield.
The 18-year-old is excited to test herself in the FA Women's Championship with the Wildcats and told the club's website: "I feel settled already and I can't wait to get pre-season started and be ready to go.
"International football has obviously helped me a lot as a player and hopefully I can bring what I've learnt there and make an impact at Durham."
Manager Lee Sanders was delighted to unveil his new signing.
"I think she's a very exciting young talent," he said.
"She's been the captain of Northern Ireland under-19s and a member of the senior squad for a while now too, so she's got experience on that front.
"She still has a lot to learn and in terms of the league it'll be a completely different animal to what she's been used to, but from everything that we've seen I think she'll adapt to it well."