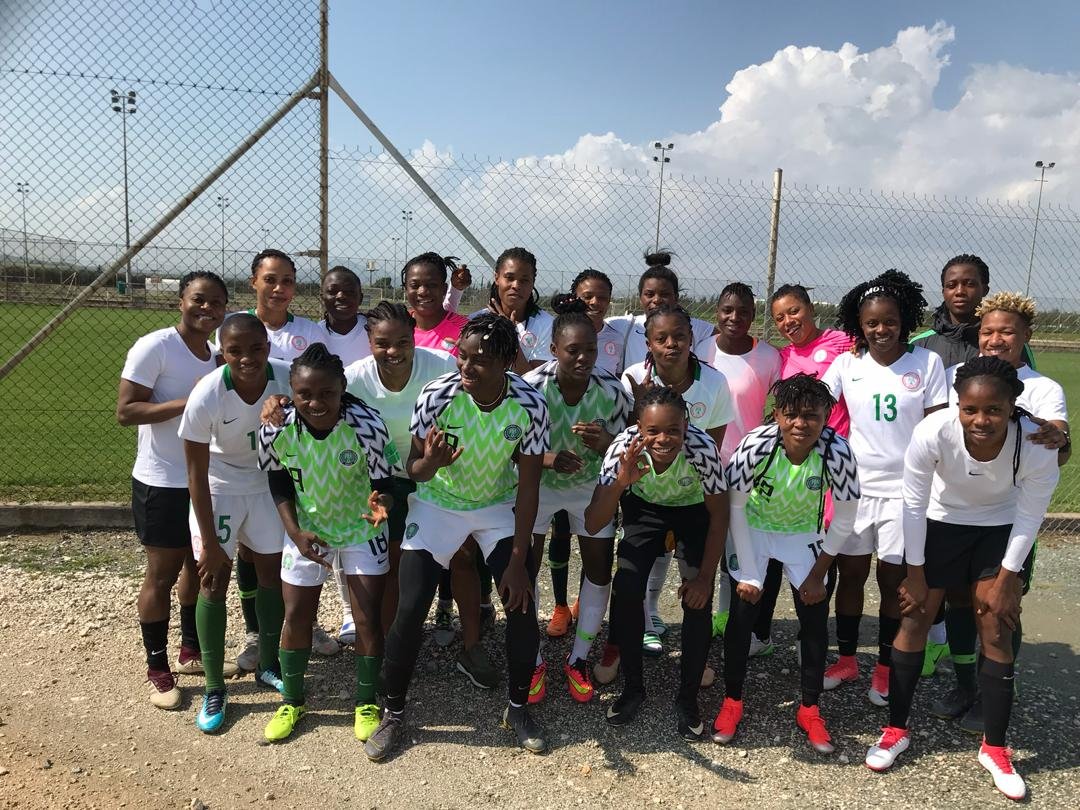 Italy and North Korea both won again at the Cyprus Women's Cup, while Nigeria thwarted Slovakia's stunning fightback.
Group A: Finland 1-2 Czech Republic, South Africa 1-4 North Korea
Group B: Thailand 1-2 Mexico, Hungary 0-3 Italy
Group C: Slovakia 3-4 Nigeria, Austria 0-0 Belgium
All the goals came in the first half as North Korea beat South Africa 4-1 to record back-to-back wins in Group A. Kim Yun-mi and Ri Hyang-sim both scored twice, Ester Ramalepe pulling one back.
Czech Republic came from behind to defeat Finland 2-1 with a stoppage-time goal. Olga Ahtinen's effort had the Fiins in front for much pf the game but Elli Pikkujämsä put through her own goal on 67 minutes and Jitka Chlastáková clinched the winner.
Italy's second win in Group B came 3-0 over Hungary, Valentina Giacinti's first-half double added to by Annamaria Serturini after the interval.
Veronica Corral scored early and late in the game as Mexico edged Thailand 2-1. A 3rd-minute penalty gave the Mexicans a perfect start but Taneekam Dangda levelled even earlier in the second period before the decider came on 83 minutes.
Nigeria threw away a three-goal advantage over Slovakia In Group C before making it 4-3 with 8 minutes left. A Rita Chikwelu brace and one from Osinachi Ohale had them 3-0 up inside 30 minutes but that was wiped out in a crazy nine-minutes midway through the second half when Yana Vojteková netted and Lucia Haršányová converted two penalties. But Anam Imo spared the Super Falcons some blushes with her late winner.
Austria and Belgium sit first and second respectively in the table, a goalless draw leaving them on four points each.
The final group games are on Monday 4th March.