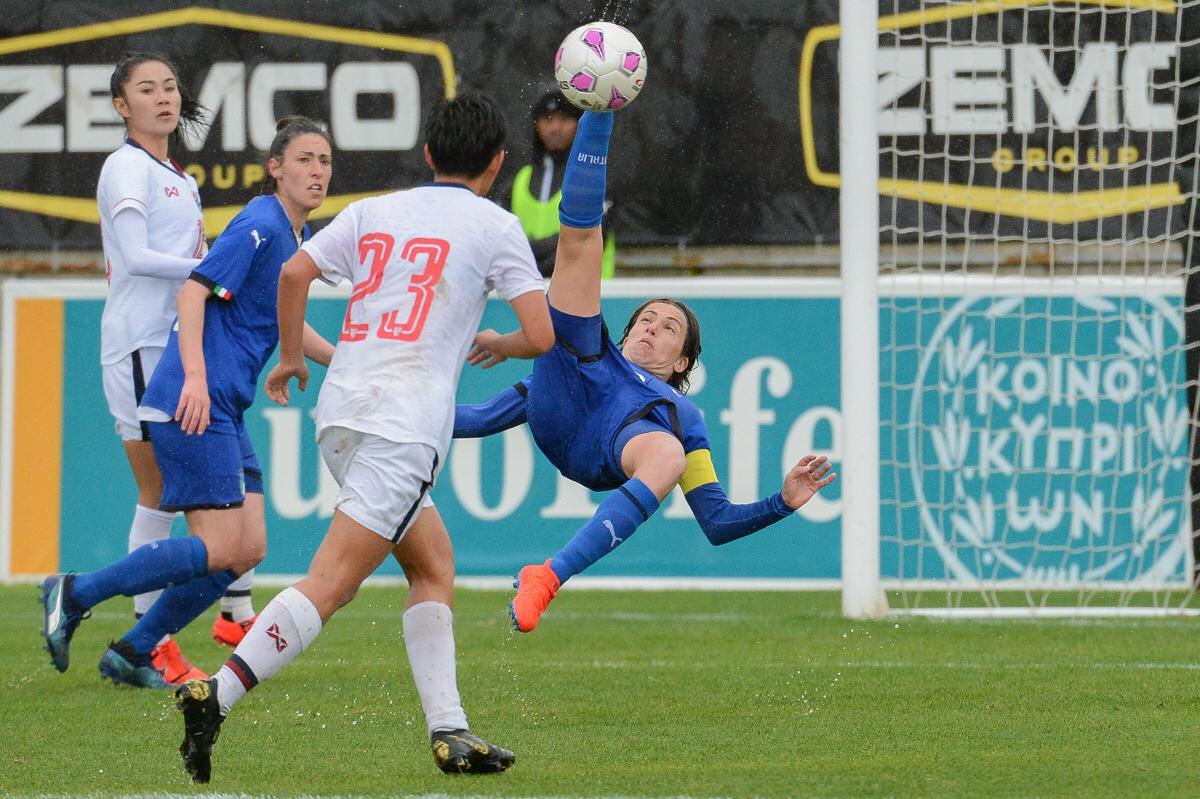 North Korea edged Finland 1-0 to reach the Cyprus Cup final, Italy joined them with a 4-1 scoreline over Thailand, theirs being one of three matches that saw a red card brandished.
Group A – North Korea 1-0 Finland, South Africa 1-2 Czech Republic
Group B – Italy 4-1 Thailand, Mexico 3-3 Hungary
Group C – Austria 1-0 Slovakia, Belgium 1-0 Nigeria
North Korea booked a place in the final with a 1-0 win over Finland, Jon Yun-so the scorer just before the interval.
Czech Republic dramatically came from behind to win with ten players against South Africa. Mamello Mankhabane opened the scoring and Andrea Jarchovska was sent off before the break but Kamlia Dubcova struck a brace in the last 10 minutes for a remarkable comeback.
There was also a red card as Italy defeated Thailand 4-1, Duangnapa Sritala dismissed on half time, by which point Barbara Bonansea had the Azzurre ahead on their way to the final. Daniela Sabatino added a second-half double, Aurora Galli also on target and Taneekam Danga pulling one back.
Charlyn Corral's second goal of the game for Mexico came in the last minute and earned a 3-3 draw with Hungary,  Adriana Iturbide the other Mexican scorer. Dora Zeller had given Hungary an early lead, Zsanett Jakabfi and Loretta Nemeth both netted for them in the last 10 minutes.
Nicole Billa netted moments after the restart in a 1-0 win for Austria, as Slovakia had Alexandra Biroova sent off with 10 minutes left.
Belgium go the only goal of the game with Nigeria and it came just 6 minutes in from Elena Dhont.
Placement matches on Wednesday 6 March:
11th place – Slovakia v Hungary
9th place – Nigeria v South Africa
7th place – Finland v Thailand
5th place – Belgium v Mexico
3rd place – Austria v Czech Republic
Final – North Korea v Italy