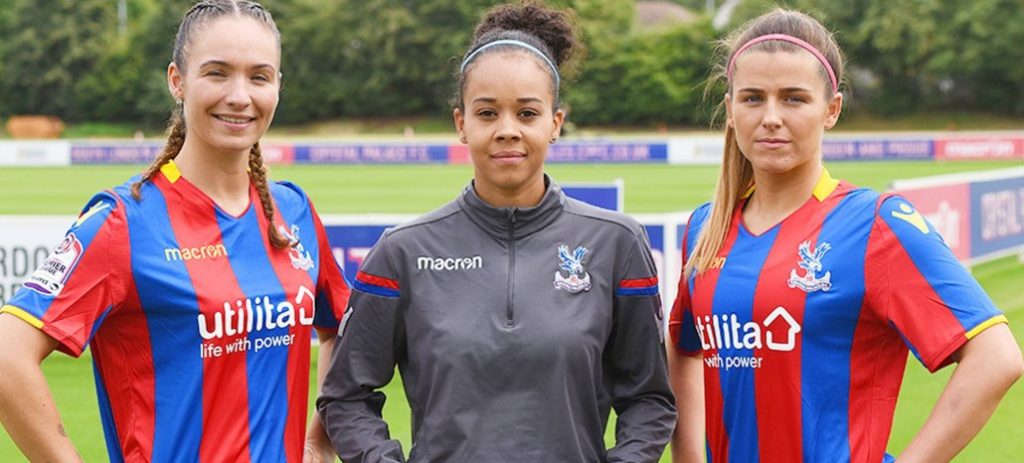 Utilita Energy have extended their shirt sponsorship with Crystal Palace, who are set for the new league campaign beginning this Sunday.
Palace finished fifth last season in FAWPL Southern Division and say they are targeting a top-three finish after strengthening the squad over the summer. The club's ultimate ambition is to win promotion to the WSL and are being strongly backed by Crystal Palace FC and their commercial partners.
Richard Spokes, Chairman of Crystal Palace Ladies FC, said:
"The Utilita partnership is further evidence that Crystal Palace Ladies FC and the women's game are hugely credible opportunities for market-leading businesses. This partnership has been recognised across football and has drawn huge levels of positive feedback and will form an integral part of our bid to join the The Women's Super League."
Jem Maidment, Head of Marketing & Communications, Utilita Energy, said:
"We consider it an honour to continue as shirt sponsor for Crystal Palace Ladies FC – there has never been a more exciting time to be involved in women's football, which is enjoying unprecedented success, and we believe it is only a matter of time before Palace join the Women's Super League."
Palace begin their Premier League campaign against QPR this Sunday, with a 2pm start at Bromley FC.