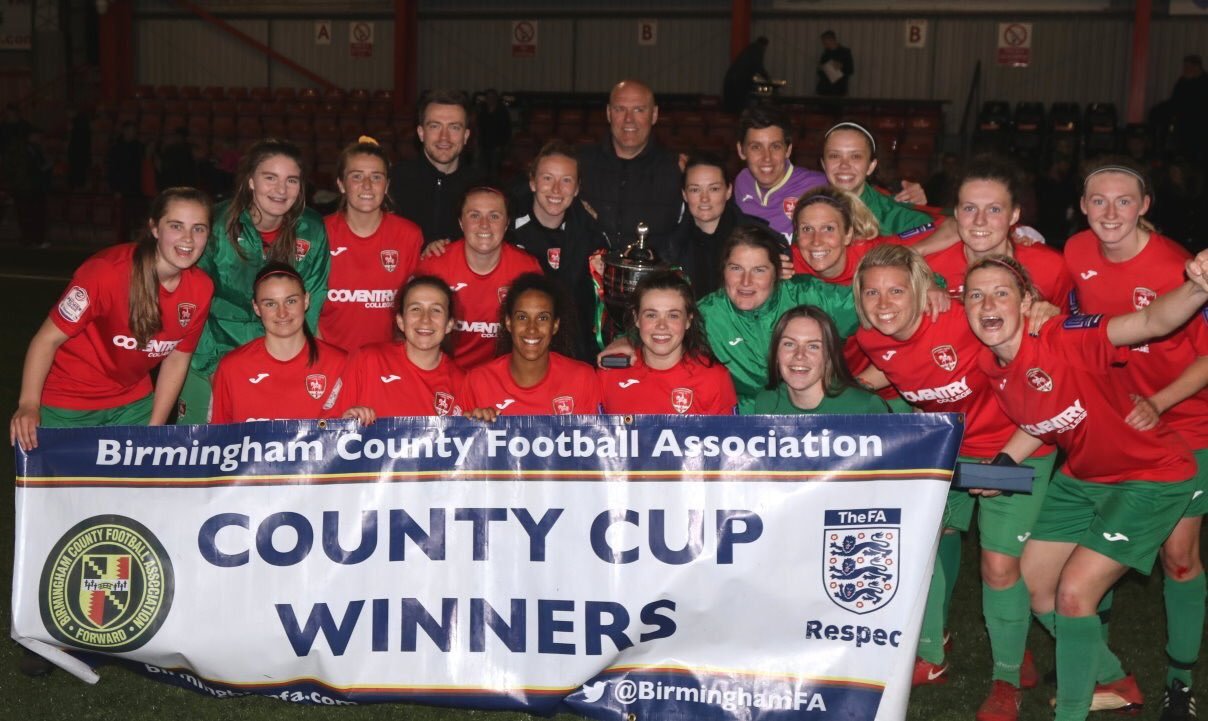 FAWNL Southern Premier champions Coventry United were 3-0 victors over Division 1 Midland winners West Bromwich Albion in the final of the Birmingham Cup.
The holders got off to a great start as they took the lead through Amy Wathan early on.
Albion responded keenly though and Hannah George dribbled through United's defence but her strike on goal lacked power.
Bethan Merrick's effort from the right-hand touchline evaded the grasp of the Baggies goalkeeper to double Coventry's advantage.
United sealed the trophy with a third goal when Amber Hughes finished coolly into the bottom corner.
Meanwhile, it has been announced that Coventry's FAWNL Championship play off game with Blackburn Rovers will be at Bradford City FC on 18 May, kick off 3pm.