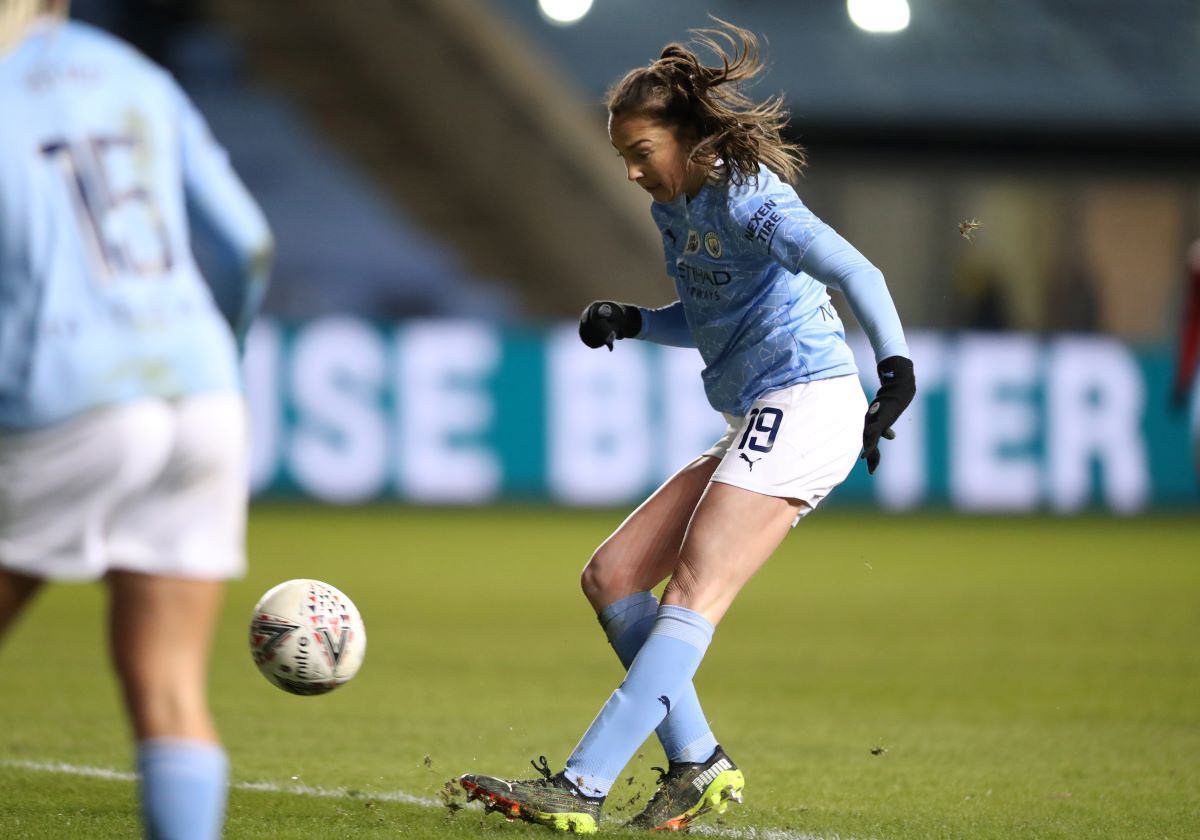 Manchester City's Scotland international Caroline Weir is one of three female finalists for the FIFA Puskás Award 2021.
The FIFA Puskás Award is given to the player judged to have scored the most aesthetically significant goal, regardless of championship, gender or nationality and scored without the result of luck or a mistake and in support of fair play.
Weir made the shortlist for her goal for Manchester City against Manchester United in the Barclays FA Women's Super League on 12 February 2021.
The other two females up for the award are Sandra Owusu-Ansah of Supreme Ladies in the Ghana Women's Premier League and Daniela Sánchez for Querétaro in Mexico's Liga MX Femenil Guardianes.
To view all the 11 contenders and to vote for your top three, click here. The polls close on Friday 17 December.
'Probably the weirdest hat-trick I'll ever score!' – Manchester United & England's Alessia Russo talks goals, growth and gaming