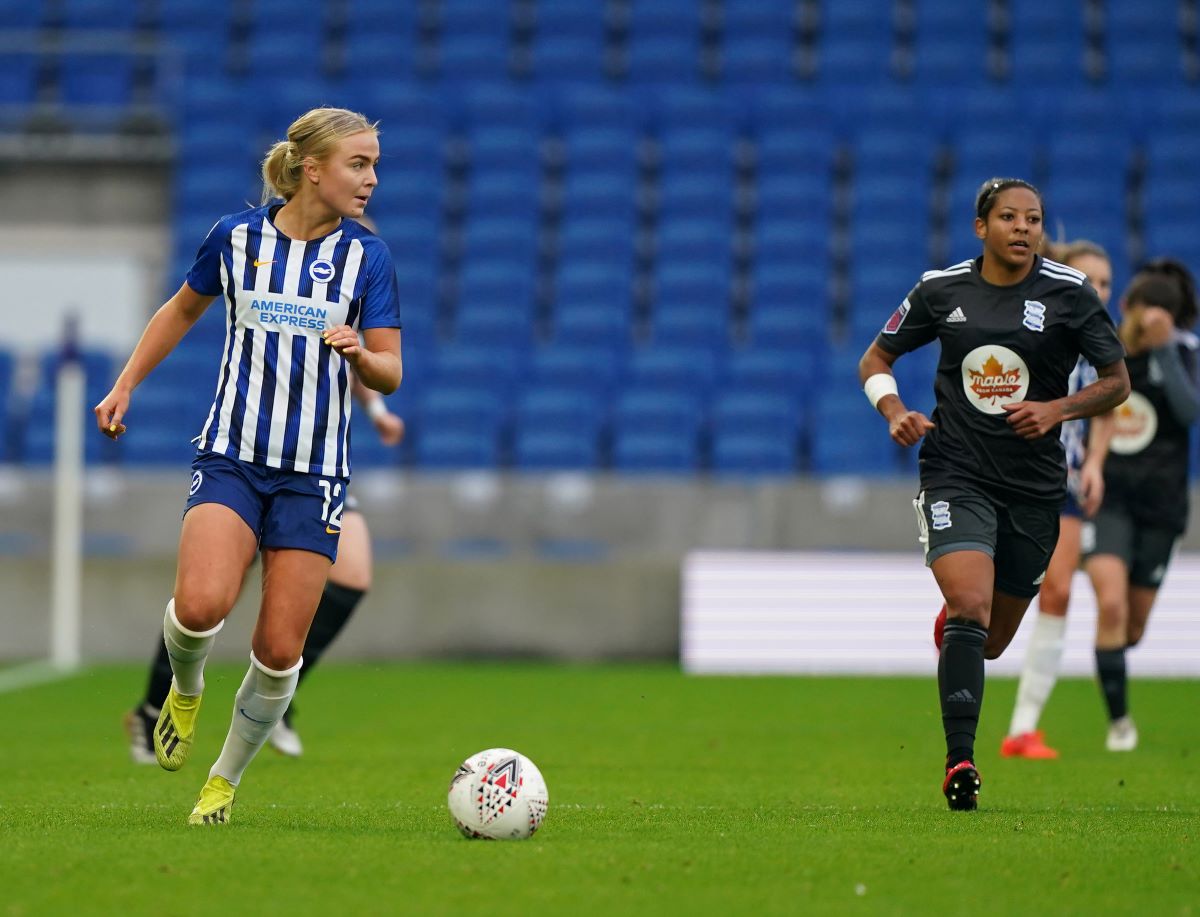 Brighton & Hove Albion Women's 21-year-old Danish international defender, Matilde Lundorf, is to leave the club after her contract expired.
Head coach Hope Powell told the club's website: "Matilde was an important member of the squad last season and we made her an offer to stay but she has decided to further her career elsewhere.
"It's a shame and we'll miss Matilde. She brought a lot to the club on and off the field and we wish her all the best for the future."
Meanwhile, the following 14 players have accepted new contracts for next season; Dani Bowman, Kirsty Barton, Jodie Brett, Emily Simpkins, Laura Rafferty, Victoria Williams, Ellie Brazil, Rianna Jarrett, Fliss Gibbons, Danique Kerkdijk, Aileen Whelan, Beth Roe, Megan Connolly and Kayleigh Green.
Powell added, "We're delighted to have the nucleus of a strong squad committed for next season. We are working hard to bring in some new faces so we can build on the progress we've made since joining the WSL.
"There is no firm date for when the season will re-start but we hope for some clarity soon so we can start looking forward and planning for a resumption of football."
Full-back Faye Bryson signs new deal with Bristol City Women