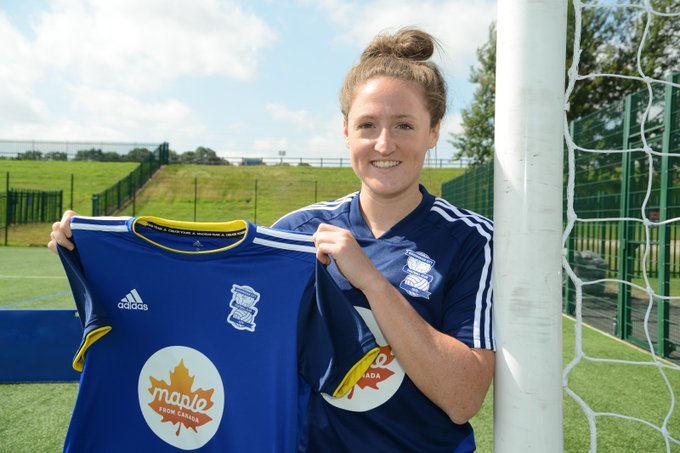 Versatile midfielder Rebecca Holloway (23), has signed for Birmingham City from Nashville Rhythm in the US Women's Premier Soccer League, subject to international and FA clearance.
She had previously been at Bristol City and can play in a number of positions, including full-back, winger and central midfield.
Holloway describes herself to Blues TV as: "dominant with both feet in shooting, passing and controlling the ball" and as having the "ability to read the game."
She won the Player of the Year MSC award twice in consecutive years in 2017 and 2018, scoring a total of 33 goals and providing 22 assists.