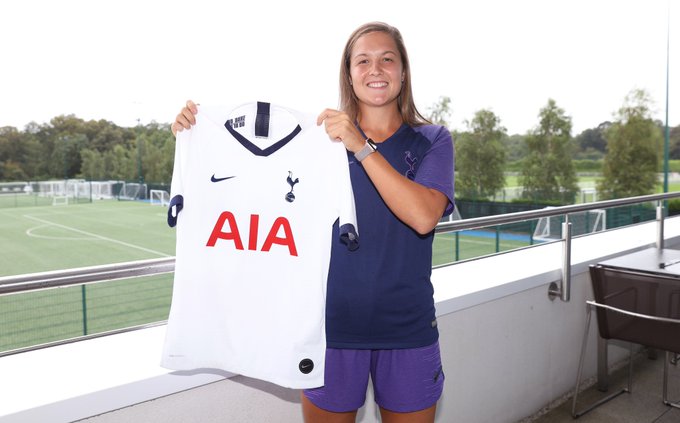 Hannah Godfrey, a 22-year-old centre-back, is to join Tottenham Hotspur from the University of South Alabama and Pensacola FC, subject to international clearance.
Godfrey, who won the 2019 Women's Premier Soccer League title in her fourth year in the US, began her career with Blackburn Rovers before joining Manchester City's Development Squad at the age of 17.
Godfrey is the club's eighth signing since promotion to the FA WSL and she told the Spurs website: "It will be an honour to wear the shirt and be in an environment where everyone is excited for a huge season ahead. I am so grateful for this opportunity and I can't wait to contribute to the success of the club.
"I have definitely grown as a player and as a person from my time in America. The football over there is very different to here. They emphasise the physical aspect, whereas in England it's much more technical so I'm returning from the USA in much better shape and I'm more physically fit, while still being confident with my technical ability."