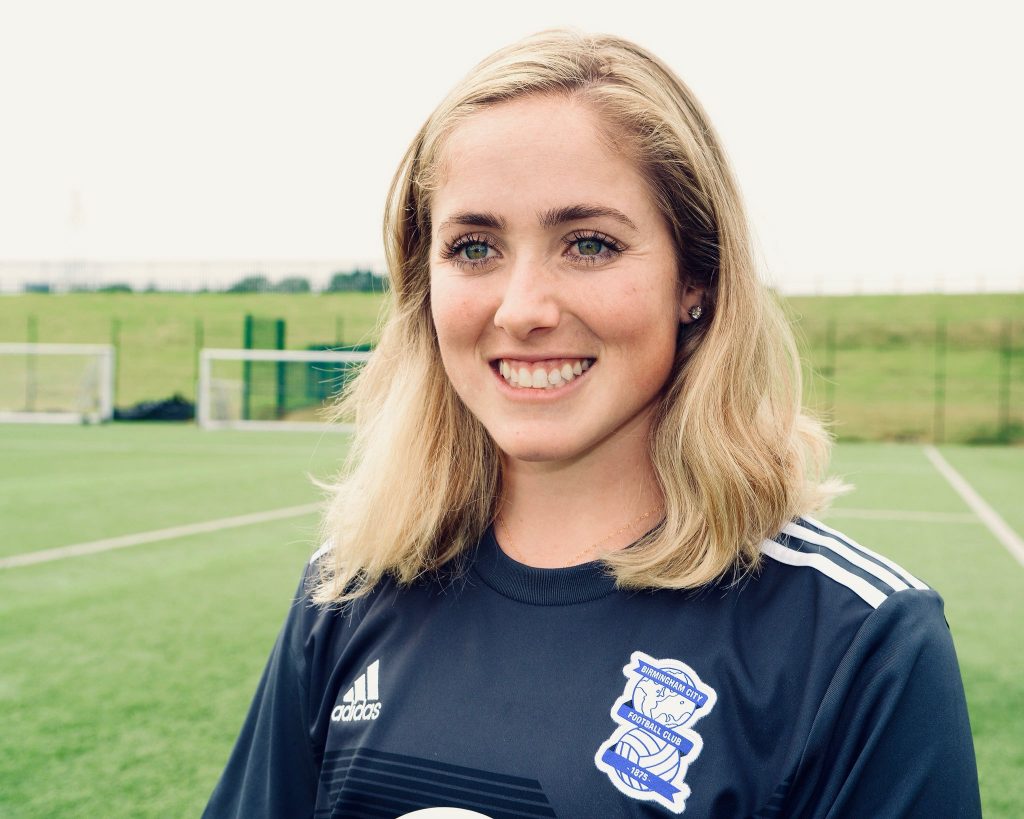 Brianna Visalli, a 24-year-old attacking midfielder, joins Birmingham City after a year with West Ham.
The American played for Chicago Red Stars before moving to England, where she notched five goals and six assists in 25 appearances for the Women's FA Cup runners-up.
Visalli has represented the USA at U-23 level but is eligible to play for England through her Suffolk-born mother.
Blues boss Marta Tejedor told the club's website: "Brianna Visalli is a very clever midfielder, brave and aggressive, who makes football seems easy.
"She is a complete athlete with an excellent balance between offensive and defensive talent. She'll give us experience, consistency and leadership in midfield ahead of an exciting campaign."