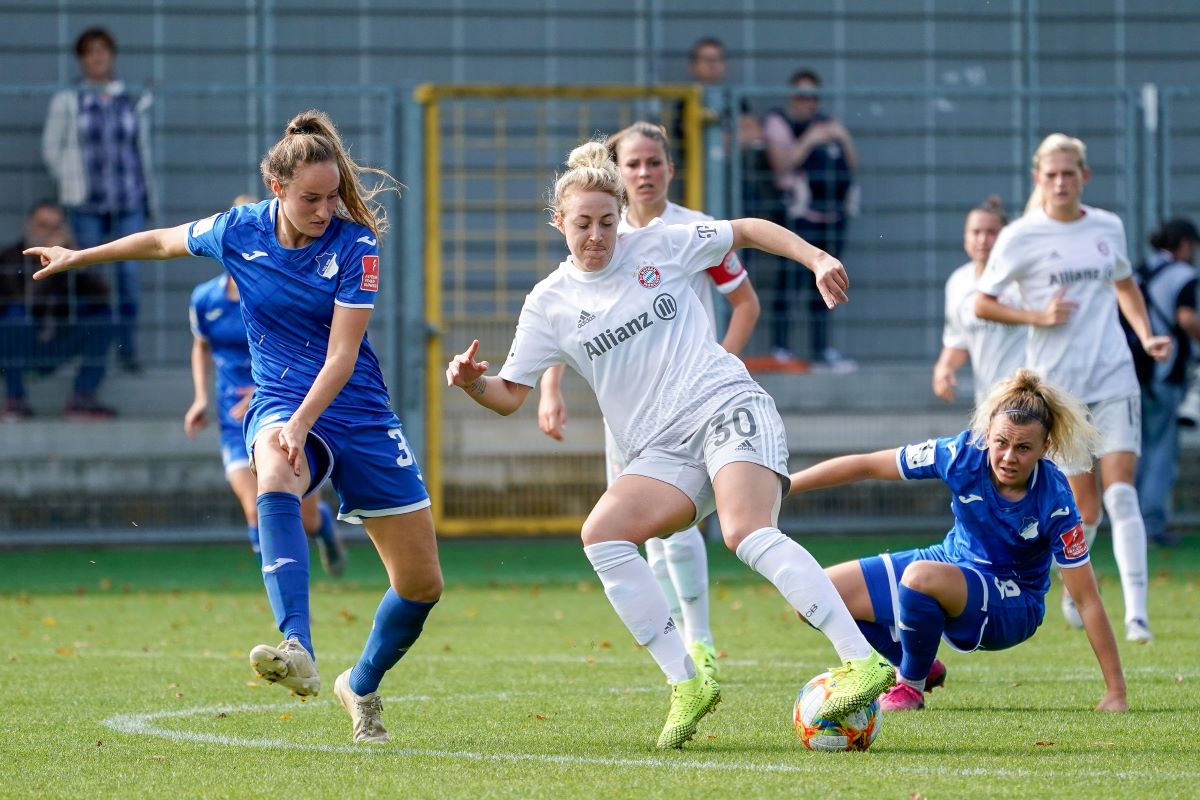 BBC ALBA is to broadcast live games from the German women's Bundesliga, in an exclusive deal which will see it follow the newly resumed campaign to its conclusion.
Five fixtures have been scheduled for broadcast, with further games possibly to be added as the season nears its conclusion.
The station's Director of Multiplatform Content, Iseabail Mactaggart, said: "We're delighted to bring coverage of one of the strongest women's leagues in Europe to BBC ALBA audiences.
"We're huge supporters of the growth of Scottish women's football and in showcasing the FlyerAlarm Frauen-Bundesliga we're providing high quality, live sports coverage at a time we know audiences need it, and demonstrating what is possible in women's football."
The games are:
Saturday 30 May – FC Bayern München v TSG 1899 Hoffenheim, 1200 KO
Friday 5 June – TSG 1899 Hoffenheim v Bayer 04 Leverkusen, 1815 KO
Sat 13 June – SGS Essen v VfL Wolfsburg 1200, KO
Sun 14 June – FC Bayern München v FF USV Jena 1300, KO
Wed 17 June – VfL Wolfsburg v SC Freiburg 1300, KO
SGS Essen fourth in Frauen Bundesliga and in Cup QFs ahead of resumption