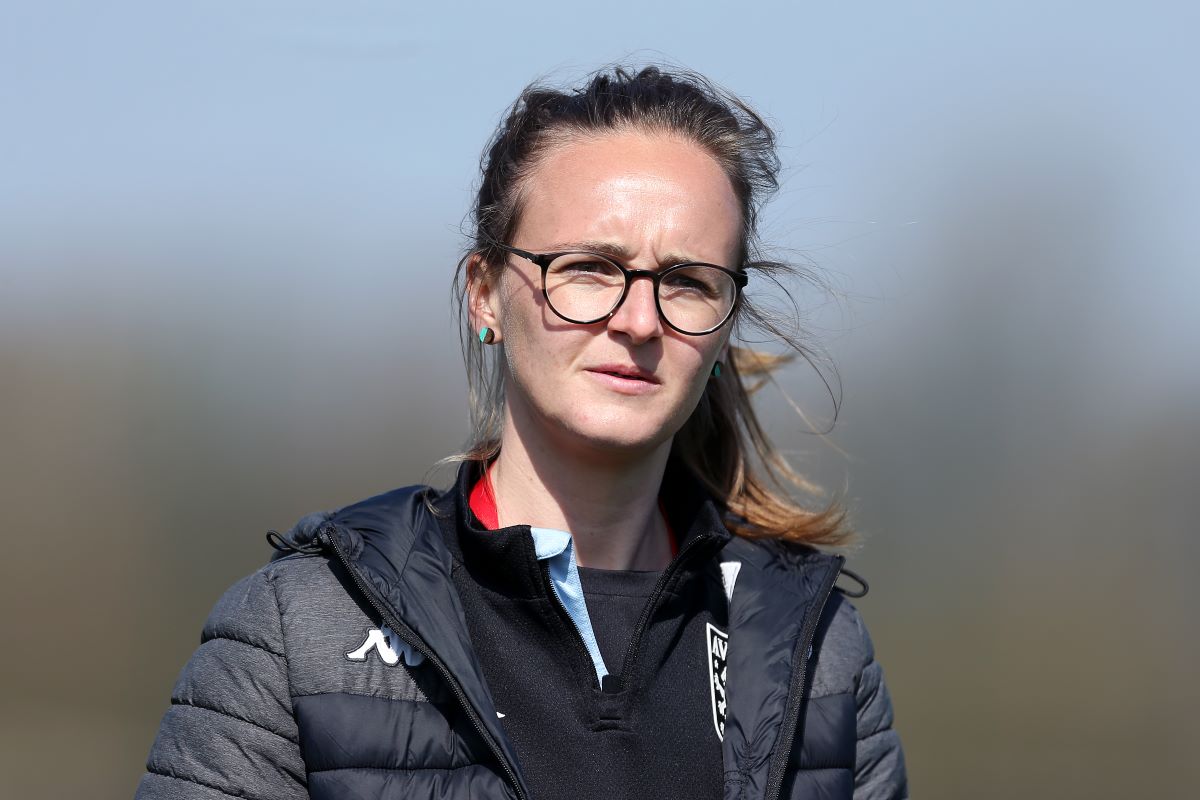 England's next generation will be in action again this month when the WU23s visit France and a Development team goes to Spain.
Mo Marley has named 24 players for two fixtures against France on Thursday 17 February and Sunday 20 February. The squad will be based in Lisieux for the games which will be played at Stade Pole de Normandie and Stade Louis Bielman respectively, with both kicking off at 3pm (local).
The fixtures come after the Young Lionesses returned to action last autumn under Marley's guidance with a 1-0 win in Belgium followed by a 11-0 success against Estonia at St. George's Park.
Meanwhile, Gemma Davies is taking a development squad to Spain for the Marbella International Tournament between 13-23 February. The trip will begin with a clash against Finland on Thursday 17 February at the Estadio Municipa Ciudad de La Linea, before they face Denmark five days later at the Marbella Football Center.
Head of Women's Technical Development Kay Cossington said: "I am very happy that our players across the age groups will be getting more international experience with these matches.
"As well as testing themselves against strong opponents, the chance to travel abroad representing England will help them to learn more about each other as team-mates and build closer connections on and off the pitch. This will all be so helpful to us as we look to build the player pathway through to the seniors."
England Women Under-23 squad
Goalkeepers: Sandy MacIver (Everton), Emily Ramsey (Birmingham City on loan from Manchester United), Frances Stenson (Arsenal)
Defenders: Asmita Ale (Tottenham Hotspur), Megan Finnigan (Everton), Grace Fisk (West Ham United), Gabrielle George (Everton), Taylor Hinds (Liverpool), Maya Le Tissier (Brighton & Hove Albion), Mayumi Pacheco (Aston Villa), Lucy Parker (West Ham United), Anna Patten (Aston Villa on loan from Arsenal), Poppy Pattinson (Everton)
Midfielders: Missy Bo Kearns (Liverpool), Melisa Filis (West Ham United), Ruby Grant (University of North Carolina), Shannon O'Brien (Leicester City), Molly Pike (Leicester City)
Forwards: Ellie Brazil (Brighton & Hove Albion), Emma Harries (Reading), Jessica Park (Manchester City), Jessica Naz (Tottenham Hotspur), Katie Robinson (Charlton Athletic on loan from Brighton & Hove Albion), Ebony Salmon (Racing Louisville)
England Women Development Phase Squad
Goalkeepers: Eleanor Heeps (Blackburn Rovers on loan from Tottenham Hotspur), Khiara Keeting (Manchester City)
Defenders: Tara Bourne (Blackburn Rovers on loan from Manchester United), Anouk Denton (University of Louisville), Charley Docherty (Nottingham Forest dual-signed with Sheffield United), Jorja Fox (Charlton Athletic on loan from Chelsea), Teyah Goldie (Watford dual-signed with Arsenal), Neve Herron (Sunderland), Ruby Mace (Manchester City), Olivia McLoughlin (Aston Villa), Caitlin Smith (Clemson University)
Midfielders: Laura Blindkilde Brown (Aston Villa), Grace Clinton (Everton), Halle Houssein (West Ham United dual-signed with Arsenal), Lucia Kendall (Southampton), Mia Ross (Charlton Athletic), Maisie Symonds (Brighton & Hove Albion), Charlotte Wardlaw (Liverpool on loan from Chelsea)
Forwards: Aggie Beever-Jones (Bristol City on loan from Chelsea), Missy Goodwin (Leicester City), Freya Gregory (Leicester City on loan from Aston Villa), Lois Moore (Everton), Emily Murphy (University of North Carolina), Emma Thompson (Chelsea)