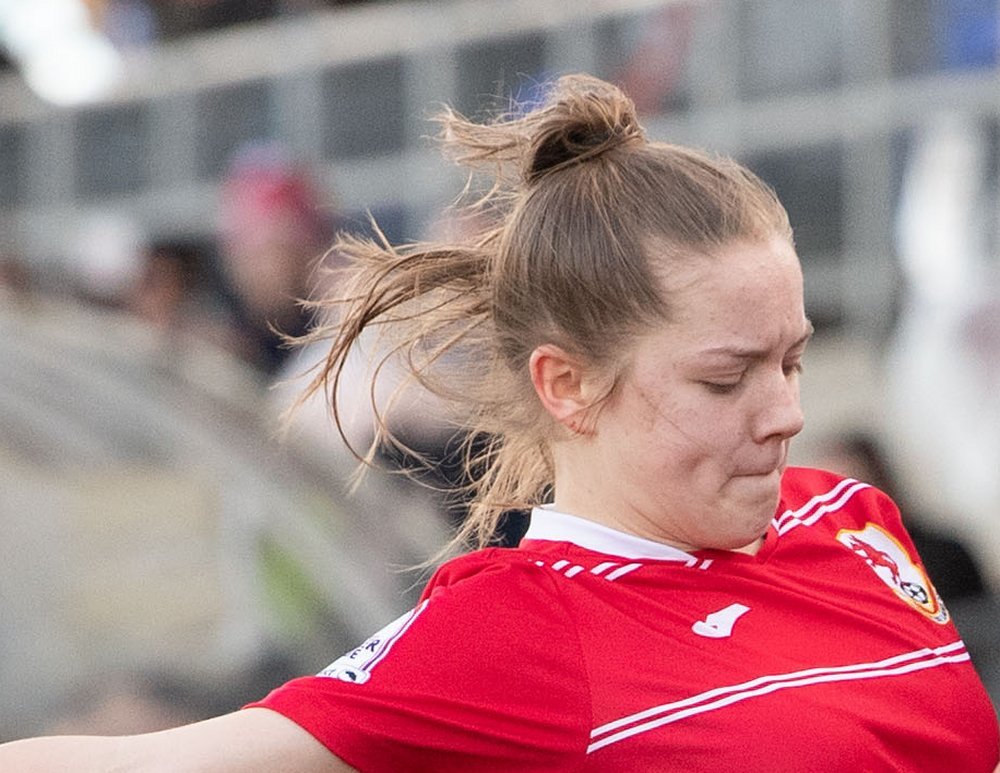 Wales have announced their 18-player squad for the UEFA Women's U-19 Championship qualifying round group stage games in Northern Ireland next month.
Senior internationals Grace Horrell and Alice Griffiths are included and three players from the Orchard Welsh Premier Women's League have also been picked.
Claire O'Sullivan and James Thomas take charge of the team, as Jayne Ludlow and her coaching staff will be in Belarus a EURO 2021 qualifying round match on 8 October. O'Sullivan has previously worked with the squad in several training camps and worked with the U-19 side that reached the elite round in last year's competition.
O'Sullivan told faw.cymru: "We can't wait to get the tournament started. We've been working hard for the last three months. Most of the squad already have tournament experience and this will all bring valuable experience to our group with the hope of qualifying for the elite round."
Wales atart against the hosts on 2 October at Shamrock Park (7.30pm), before facing Norway at the same venue three days later with a 2pm kick off. They finish up against Moldova on 8 October at Soltitude, again at 2pm.
Wales U-19 squad:
Olivia Clark (Huddersfield Town), Poppy Soper (Cyncoed), Hayley Hoare (Cardiff City LFC), Esther Morgan (Chelsea), Morgan Rogers (Cardiff City LFC), Josie Longhurst (Cardiff City LFC), Cerys Jones (Cardiff City LFC), Josie Smith (Everton), Sophie Norman (Cardiff City FC), Phoebe Hampson (Everton), Alice Griffiths (Charlton Athletic), Rhianne Oakley (Cardiff City LFC), Emily Jones (Lewes), Lucia Carpanini (Bristol City), Caitlin Williams (Cyncoed), Charlotte Harris (Manchester City), Grace Horrell (Cardiff City LFC), Ellie-Mai Sanford (Bristol City)