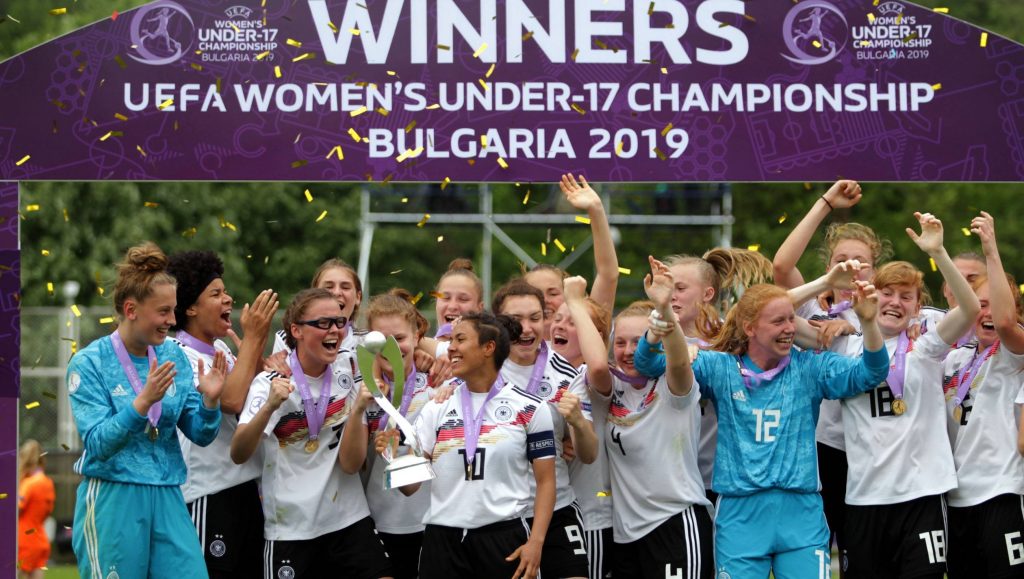 Germany won the UEFA Women's U-17 title for the seventh time in a dozen finals and for the fifth time on penalties, as Pauline Nelles saved four spot-kicks
Sophie Weidauer gave the Germans a 19th minute lead but that was quickly cancelled out by Nikita Tromp, who equalled the record on 18 goals in one campaign.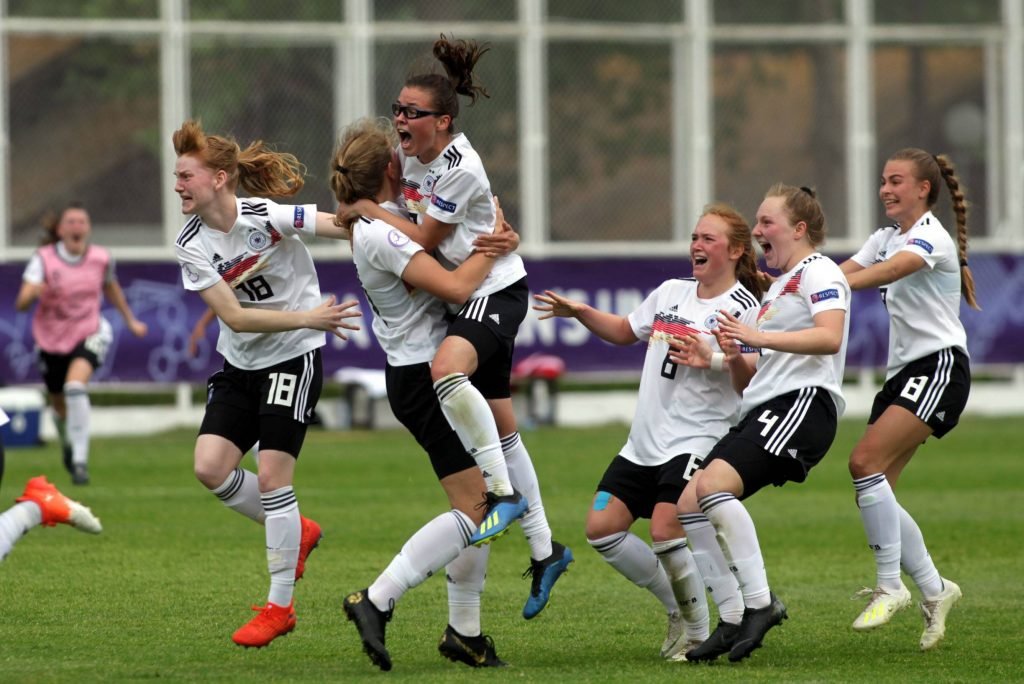 When it came down to the shoot-out, the performance of Pauline Nelles between the sticks was decisive, although Netherlands' Claire Dinkla played her part too, with seven penalties in a row saved before Mieke Schiemann converted the winner at 3-2.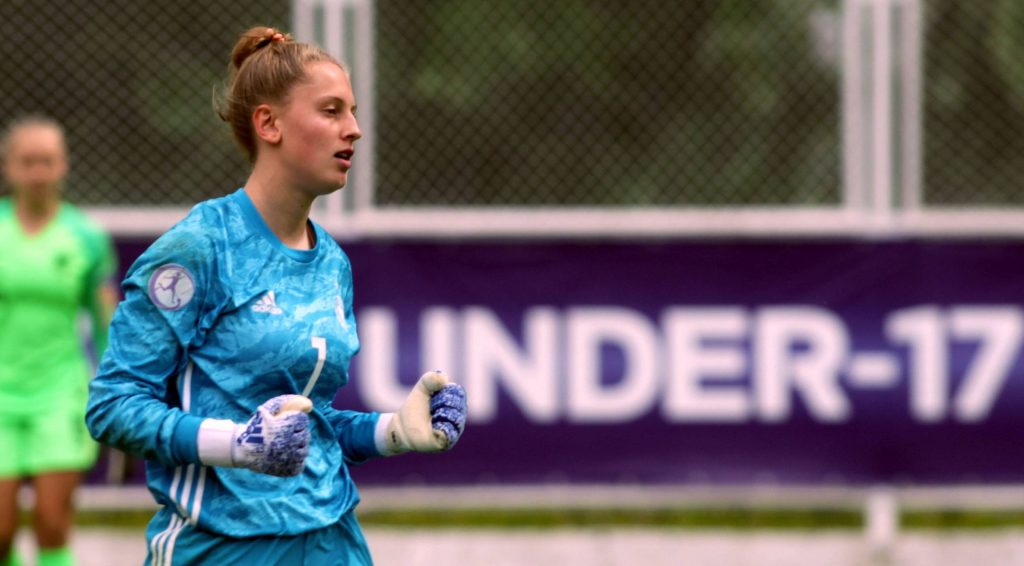 The Dutch had somewhat ironically defeated Germany 3-2 in the group stage but they didn't get the result when it counted most. A cruel footballing lesson for some of Europe's finest young talents.
It's the turn of the U19s next with the #WU19EURO to be played in Scotland in July.