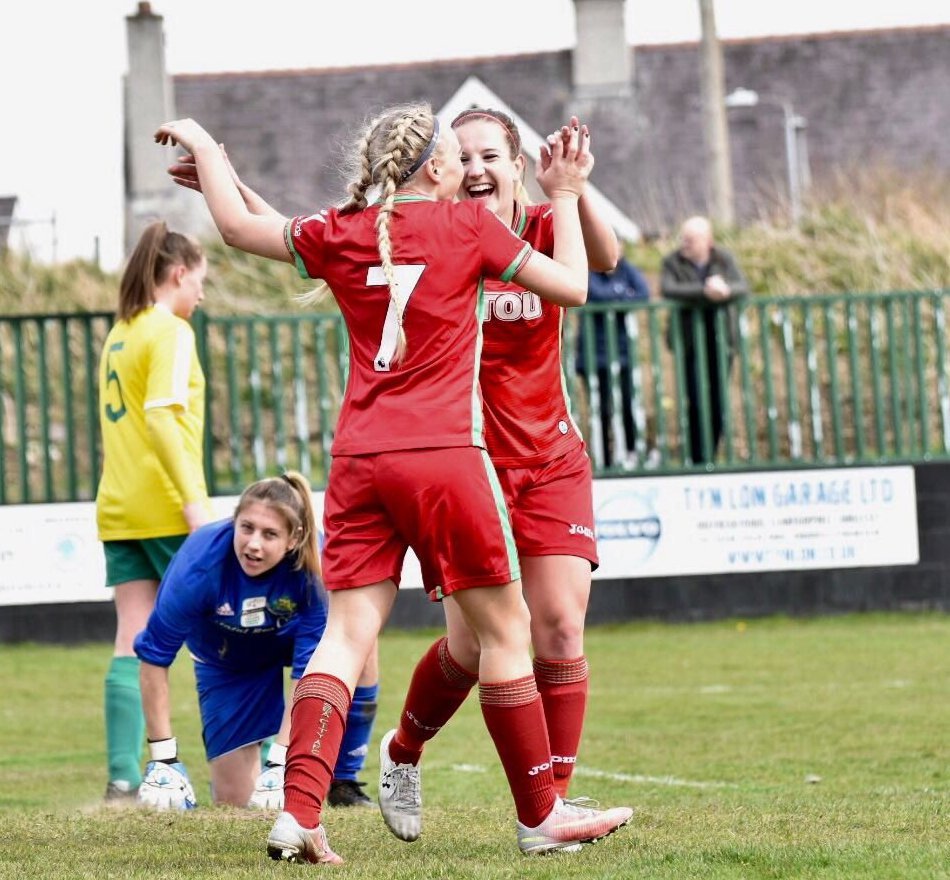 Swansea City cut Cardiff Met's lead at the top of the Orchard Welsh Premier League to five points with a 7-0 success at Caernarfon Town.
Sunday 1st April
ORCHARD WELSH PREMIER WOMEN'S LEAGUE
Abergavenny 5-2 Port Talbot Town
Caernarfon Town 0-7 Swansea City
Cardiff City FC 6-1 Caldicot Town
Llandudno 3-0 Rhyl
Passmore hits hat-trick as Swans score seven
Swansea City are now four points behind the leaders with five games to go each, after a big away win. Jodie Passmore opened the scoring from a Katie Davies cross and 3 minutes later returned the favour, with the help of Megan Franks.
Stacey John set up two goals before the break, a Passmore got her second and Kelly Newcombe also found the net.
Sophie Hancocks made it 5-0 early in the second half and then played in Ria Hughes to score, with Passmore completing her hat-trick midway through the half.
Hughes gets Abergavenny off on the right foot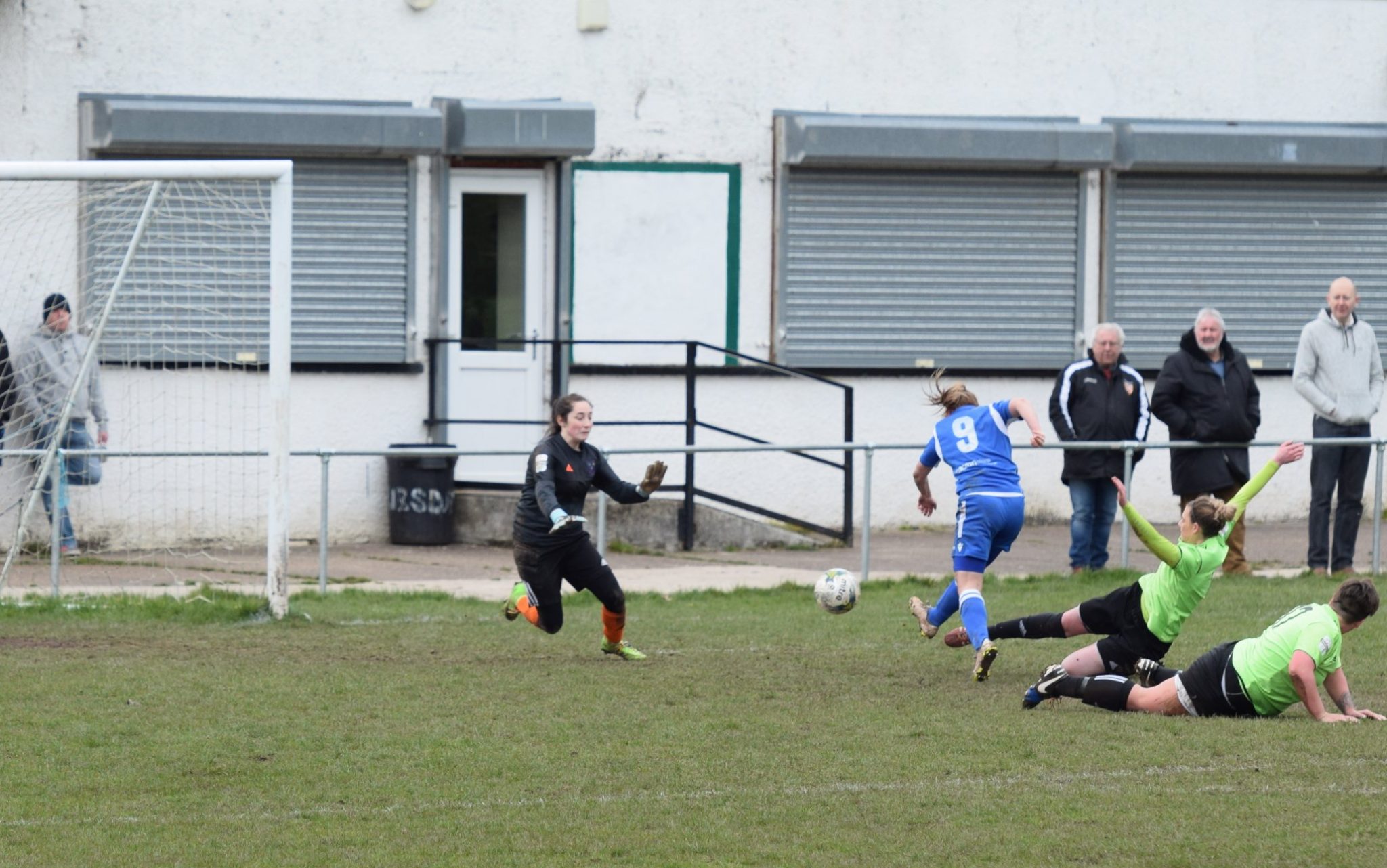 Abergavenny went third with a 5-2 victory over Port Talbot Town, Gabi Hughes scoring 2 minutes into each half.
Port Talbot quickly replied to the second goal, Lyndsey Davies made it 3-1 but the visitors then got a second.
A late Kate Jeremiah double eventually sealed the win for the hosts.
Bluebirds bag six
Cardiff City FC climbed to fourth after sending Caldicot Town to a 6-1 defeat. Lucy McDonough got the first and Kanisha Underdown converted a penalty for a 2-0 lead after half an hour.
It was into the last third before Alana Murphy made it 3-0 and five minutes later Alicia Davies further extended the advantage.
Murphy and Kelly Bourne added late goals and Ashley Harris got a consolation for Caldicot.
Gibbard off the mark 
Llandudno went four points ahead of Rhyl following a 3-0 result over them, in which Mari Gibbard bagged her first two league goals.
Next up…
There's just two games next Sunday due to Wales internationals, as Abergavenny host Rhyl and Caldicot are home to Caernarfon.