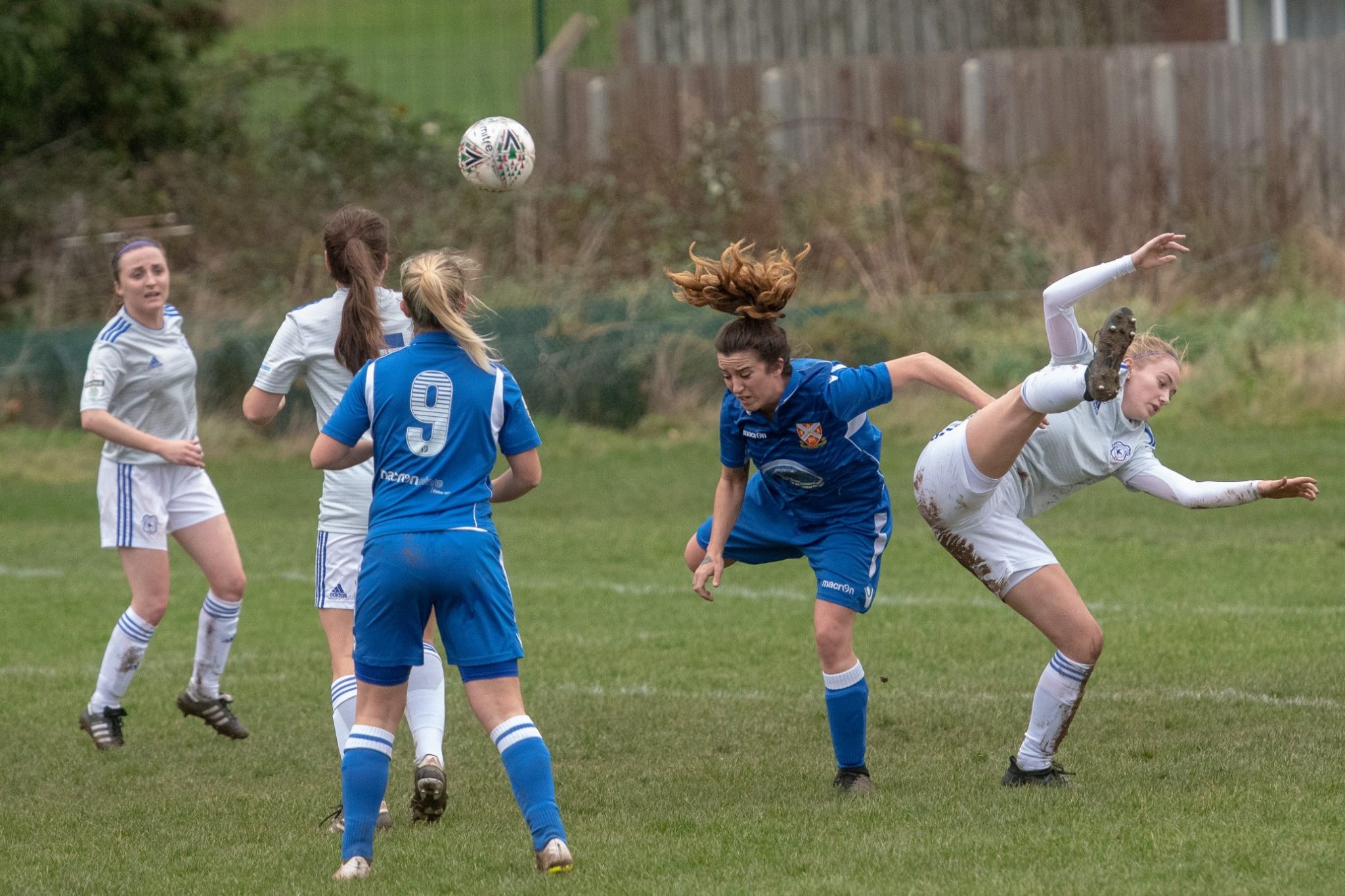 Swansea City reached the WPWL Cup semi-finals despite a serious injury, Cardiff City FC won after extra-time at Abergavenny, Rhyl exacted swift revenge and Cardiff Met scored five.
Sunday 2nd December
Orchard Welsh Premier Women's League Cup quarter-finals
Abergavenny 1-2(aet) Cardiff City FC
Llandudno 2-3 Rhyl
Port Talbot Town 1-2 Swansea City
Cyncoed 0-5 Cardiff Met
Cardiff City FC Women were one up at the break through Danielle Broad before Abergavenney's Laura-Jane Davies levelled on the hour mark. With extra-time 8 minutes old, Broad volleyed in her second and winning goal for the Bluebirds.
Rhyl were beaten 4-0 by Llandudno in the league last week but responded impressively win a 3-2 cup result. Zoe Stopford's opener was cancelled put by Mari Gibbard but Rachael Nattrass and Rebecca Bannister took the score to 3-1 with Kelsey Davies later getting a second for the hosts.
Swansea City hit the decider 6 minutes into stoppage-time at Port Talbot Town. Sarah Adams fired the Swans ahead and Town got level through Laura May-Walkley. The visitors lost Stacey John-Davis with a broken collarbone but Jodie Passmore converted from the spot after a handball in the area.
Cardiff Met came through convincingly at local rivals Cyncoed, where they were four up by half time. Madison Schupbach scored twice, Tija Richardson and Rebecca Mathias once each, with Naomi Clipston later making it 5-0.